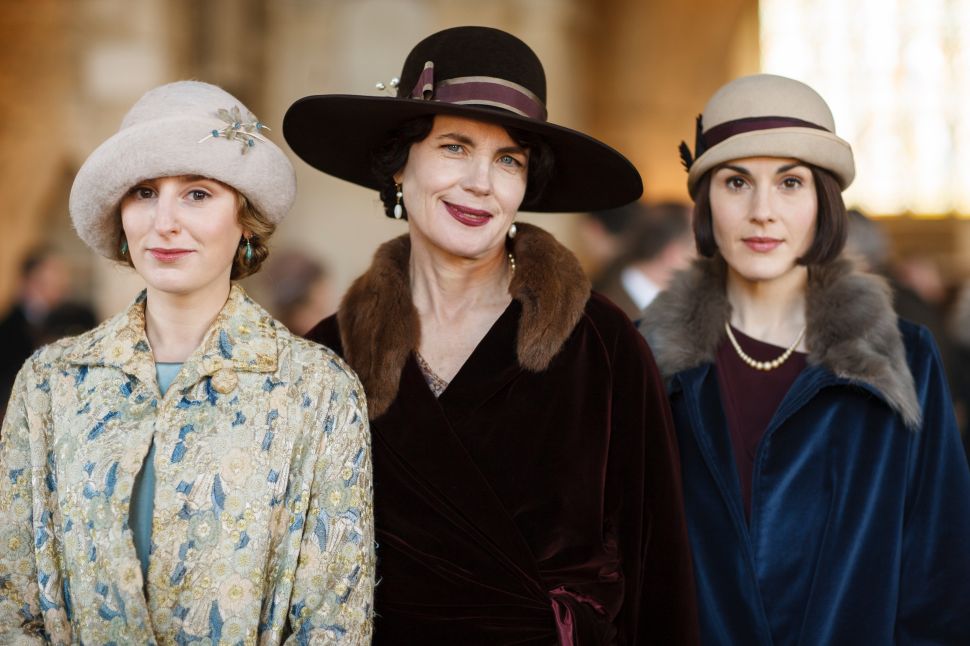 Turning beloved television series into films is a popular past time of Hollywood. In recent years, we've seen Joss Whedon's Firefly hit the big screen in 2005's Serenity and 21 Jump Street transformed into two hit comedies. Fans of HBO's Deadwood have been clamoring for a film continuation for more than a decade. Perhaps that's where Downton Abbey fans get their commitment from.
Ever since the historical drama called it quits in 2015, viewers have been pushing the idea of a Downton Abbey film with occasional rumors lending credence to their passion. Series creator Julian Fellowes is said to be developing a script and NBCUniversal International Studios president Michael Edelstein said over the summer that he was "hopeful to make a movie sometime next year." Unfortunately, this may all just be wishful thinking.
Michelle Dockery, who played Lady Mary in the show and now stars in TNT's Good Behavior, gave Variety a non-update update about the movie.
"I can't tell you any more than what I've said before," she said. "I'm hopeful that it would happen at some point, but that's all I can tell you for now. We'll see what happens."
Dockery told the outlet that she hasn't even seen a script, putting a damper on fan excitement. There's also the challenge of balancing the schedules of the ensemble cast, a near Herculean feat.
"Getting everyone together at the right time, it's not easy," she said. "But there seems to be a want for it. I'm hopeful that it will happen. Just getting everyone together at the same time isn't easy. There's 18 strong cast members in this."
But Dockery does admit that fans still have an itch for the British drama.
"There seems to be a want for it, which is wonderful," she said. "All the fans seem to want it, so we'll see."
So, will the Downton Abbey film ever come to fruition or will it continue to float around developmental hell with no progress like Deadwood? Let's hope it's the former, but brace ourselves for the latter.