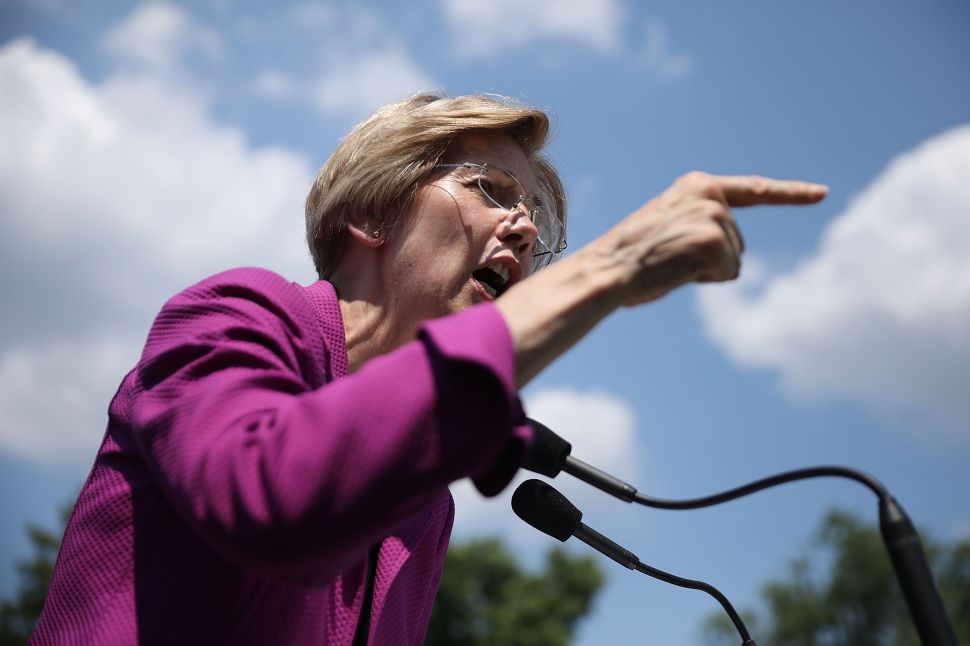 Not even Supreme Court justices are above the privatization of the public sphere. In a Politico op-ed, Massachusetts Senator Elizabeth Warren castigated President Donald Trump's appointed justice Neil Gorsuch for his ties to the Koch network. The op-ed comes in the lead up to Janus v. AFSCME, a case that will determine whether public-sector unions will require nonmembers to pay dues and fees. Warren raised concerns over Gorsuch's recent attendance at a luncheon at the Trump International Hotel hosted by the Fund for American Studies, a nonprofit organization financed by the Charles Koch Foundation.
"Just as the ink was drying on the court's announcement that it would hear Janus, Justice Gorsuch was off to hobnob with some of the biggest supporters for one side of this important case—the side that wants to deny workers the freedom to build a future that doesn't hang by a thread at the whim of a few billionaires," said Warren.
The senator drew comparisons to the Supreme Court case ABC v. Aereo, where the court ruled that a small television streaming service violated Time Warner's copyright over retransmitting programming. At the time, Chief Justice John Roberts owned as much as $500,000 in Time Warner stock and did not recuse himself from the case.
"Federal judges are not supposed to be politicians or advocates," concluded Warren. "They are supposed to rise above the political winds of the day and demonstrate a single-minded commitment to one promise: equal justice under law. As judges of the nation's highest court, it is time for Supreme Court justices to demonstrate that they can meet that standard."
Although neither David nor Charles Koch endorsed Trump's presidency, they have leveraged their network to help the president with tax reform and other free-market initiatives. As Koch dollars pour through academic beachheads, think-tanks, and nonprofits, Republican lawmakers on a local and national level approve policy molded by the network's libertarian vision. As Warren notes, the network extends to those in the highest chambers of the Supreme Court.