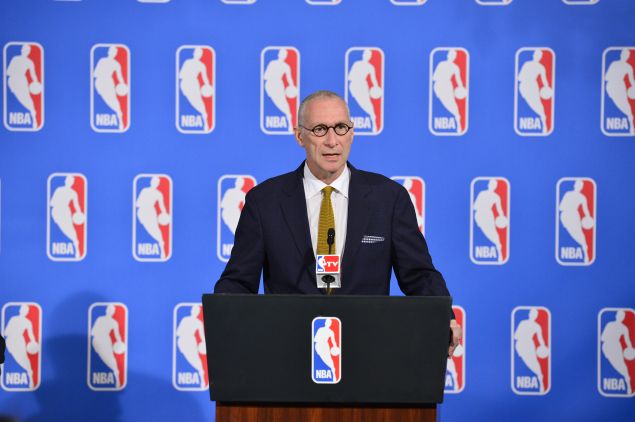 ESPN is planning to lay off another 100 people after Thanksgiving, with subpar earnings, increased cord-cutting and behind-the-scenes drama all playing a part in the decision.
The sports channel, which has 8,000 employees worldwide, will cut jobs in almost every aspect of its business, including executives, producers and digital employees. While many news reports suggested that on-air talent would be laid off too, an ESPN source told Observer this would not be the case.
This is the third round of layoffs at ESPN in recent years. In 2015 the network cut about 300 jobs and decided not to renew the contracts of well-known talent like Colin Cowherd and Bill Simmons. A second round of layoffs affecting roughly 100 people followed in April of this year.
Parent company Disney reported decreased earnings and stagnant ad revenue for its cable business in an earnings report yesterday, necessitating the latest batch of ESPN job cuts. The Bristol, CT-based network must also offset the giant $1.9 billion price tag it pays annually for NFL content including Monday Night Football.
ESPN is further struggling to adapt to consumer behavior, as cable and satellite subscriptions continue to drop. According to Nielsen data, nearly 13 million people have dropped ESPN from their cable packages since 2010.
The network has also weathered several scandals surrounding personnel. Most notably, SportsCenter host Jemele Hill was suspended for two weeks after violating the network's social media guidelines by calling President Donald Trump a "white supremacist." She also criticized Dallas Cowboys owner Jerry Jones and defended athletes protesting during the national anthem.
There is a solution in the pipeline, however. Disney CEO Bob Iger said in yesterday's earnings call that the network's highly anticipated streaming service ESPN Plus, which will give customers mobile access to 10,000 live sporting events, will launch in spring 2018. The platform also includes a redesigned app, scores and highlights.
Pricing for ESPN Plus has not yet been determined, though Iger said it will be cheaper than Netflix. Customers will not need a cable subscription for the service, which will be ad-supported to generate additional revenue.
"The notion of growth at ESPN is still an important part of our future (despite the layoffs)," the ESPN source told Observer. "Streaming will be a major new business thrust for the company."