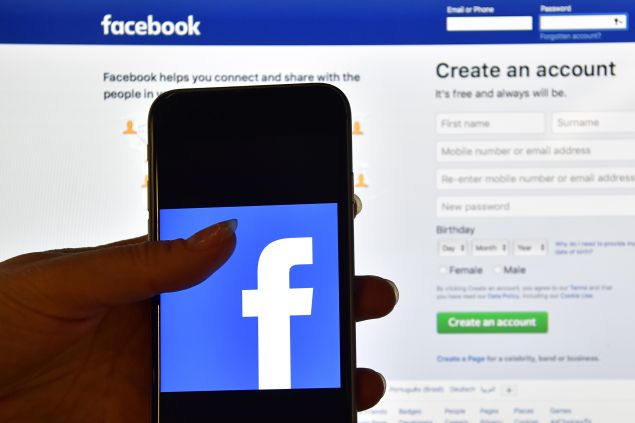 What do your Facebook likes say about you?
A team of social scientists from Britain and the U.S. has determined that just one like on the social networking site is enough to determine a potential consumer's personality type and target ads to them accordingly. Their findings were published in the Proceedings of the National Academy of Sciences.
"We wanted to learn something about personality without giving them a questionnaire," Dr. Sandra Matz, an assistant professor of management and organizational behavior at Columbia University who led the study, told Observer. "Can the inferences we make about personalities affect behavior?"
The research team ran three different Facebook ad campaigns that reached more than 3.7 million people, primarily British women between the ages of 18 and 40. They targeted the subjects with personalized ads based on their perceived psychological characteristics.
Researchers determined these characteristics by analyzing the pages people liked on Facebook. They created the "like" list using data from MyPersonality, a popular Facebook app which administered anonymous psychological tests—all of the data was recorded with user consent.
The social scientists then used the likes, along with users' status updates, to hypothesize about personality traits. For example, people who liked TV shows like Entourage or singers like Lady Gaga ranked as extroverted, while those who liked topics having to do with science fiction or technology were classified as introverts.
Then the ad targeting began. A group of graphic designers used Facebook's ad criteria to create promotions which stood out to certain groups.
Each campaign featured two different ads—the first pair was for an online beauty retailer. One ad showed a woman at a party surrounded by people, with the caption "Dance like no one is watching." The other featured a woman alone in her bathroom with the caption "Beauty doesn't have to shout."
More than 10,000 women clicked on the ads, leading to 390 purchases. Users were more likely to buy items after viewing an ad that matched their personality.
Next, the team used a crossword app to test participants' openness and intellectual curiosity. One Facebook ad for the app featured a simple photo of a crossword puzzle sitting on a table, while another more interactive ad showed words spilling off the page.
This campaign led to over 1,100 clicks and 500 app installs. While people who scored low on openness were more likely to install the app when presented with the simple ad, those who scored high on openness actually downloaded it at roughly equal rates no matter which ad they saw.
Finally, researchers used a shooting game to test users' introversion or extroversion again—the ads were targeted at people who had downloaded games like Farmville in the past. One ad used dramatic phrasing like "Ready? FIRE! Grab the latest puzzle shooter now!" The other targeted introverts by inviting them to "wind down" from their "hard day" with a game.
This campaign attracted 3,100 clicks and 1,800 app installs. As with the beauty ad, people clicked more on the promos that matched their personality type.
The study approximated peoples' psychological profiles within one general social media category, and having access to their full digital history could alter the results. The researchers also noted that tastes change over time: while people who like Game of Thrones might have been considered introverts when the show first aired in 2011, it now has more general appeal to multiple personality types.
But Matz said the study results still show the power of online advertising.
"Tailoring content to peoples' psychological traits is effective more often than not," she said.
Of course, targeting ads also has drawbacks—many fake news publishers posted content and ads during the 2016 election that may have affected the results. While Matz said her study's tactics shouldn't be used in political campaigning, she also wants to experiment with using targeted ads to convince people to eat more healthily or save money.
As such, Matz concluded that policy makers should have a healthy debate about ad targeting rather than shutting it down altogether.
"Regulate the purpose, but don't say the technology is evil," she said.