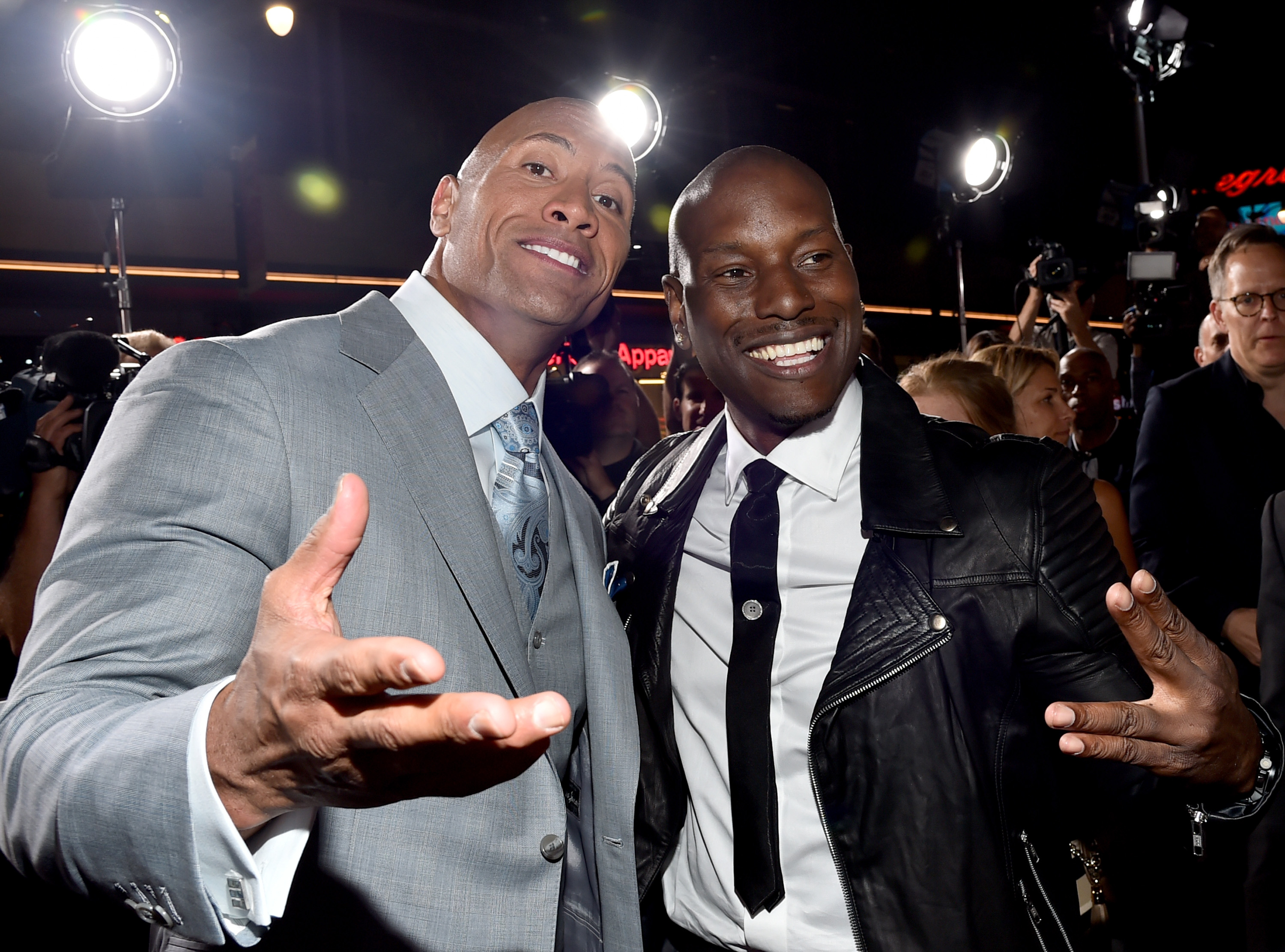 The growing feud between Fast and Furious star Dwayne "The Rock" Johnson and co-star Tyrese Gibson has just added another chapter. Gibson kicked off the drama by blaming Johnson for purposely delaying Fast 9 so that he and Jason Statham could star in their own spinoff arriving in theaters first. Now, the singer/actor is threatening to quit the franchise if Johnson is in the ninth film.
"Hello loyal fans and loved ones from OUR fast universe," Gibson wrote in an Instagram post on Wednesday. "I'm sorry to announce that if Dewayne [sic] is in Fast9 there will no more Roman Peirce [sic] – You mess with family and my daughters survival I mess with yours."
Back in September, Gibson also wrote, but soon deleted, the following:
"I want you to shoot it just not right now cause the #Fast9 release date has already been announced and we can't let our loyal fans #FastFamily or our loyal fast and furious FANS down on any level from pushing the date."
Perhaps it's not the best idea for Gibson, who is, at best, the fifth lead in the franchise, to go after Johnson, one of the biggest names in all of Hollywood. If Universal Studios is forced to choose between the two on their most valuable film franchise, they're going to go with Johnson every time. Don't make ultimatums if you're not prepared to suffer the consequences.
Then again, this all could be an elaborate hoax meant to spark more interest in the series. Fans still have their doubts about the legitimacy of that Johnson-Vin Diesel feud from last year.
As of now, Fast 9 is scheduled to hit theaters on April 18, 2019.