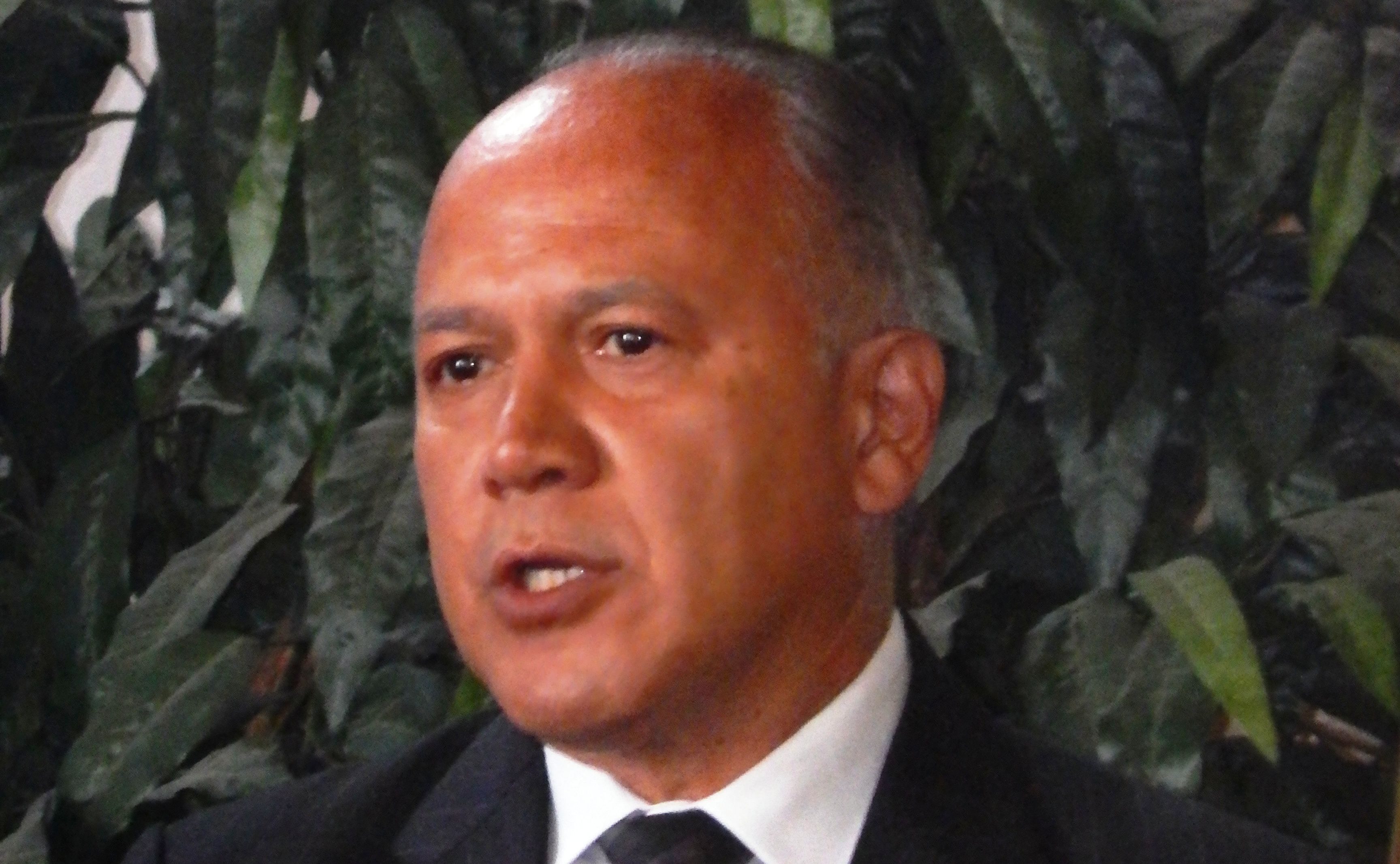 Former Paterson Mayor Jose "Joey" Torres was sentenced to five years in prison by a state Superior Court judge on Tuesday.
Torres, a Democrat who served as mayor for nearly 11 years in non-consecutive terms, pleaded guilty in September to using on-duty city employees for private work at a warehouse leased by his family.
Torres pleaded guilty to second-degree conspiracy to commit official misconduct and forfeited his mayorship, admitting that he had arranged for Department of Public Works Employees to do private work on several occasions from July 2014 to April 2015, according to the state Attorney General's Office.
Because the DPW employees were on duty at the time they were directed to complete projects at a warehouse leased by Torres's daughter and nephew, Paterson taxpayers shouldered the cost rather than Torres and his family.
"Joey Torres corruptly used his vast power as mayor of New Jersey's third-largest city to serve his own selfish ends, when he should have been serving the residents of Paterson," Attorney General Chris Porrino said in a statement. "Torres thought he was above the law and is now on his way to prison."
Superior Court Judge Sheila Venable in Hudson County sentenced Torres to a five-year prison term, the maximum allowed. But according to the Paterson Press, Torres will apply for supervised release after six months.
"I'm sorry, I embarrassed my family and friends," Torres said in court, holding back tears, according to NorthJersey.com.
Venable sentenced each of Torres's three co-defendants — Joseph Mania, Imad Mowaswes and Timothy Hanlon — to three years of probation. The three men were employees of the Paterson Department of Public Works who falsified time sheets for the city employees who had been improperly directed to the Torres family's private warehouse.
Torres served as the mayor of Paterson from 2002 to 2010 and was re-elected in 2014 for another term. After his guilty plea in September, Torres stepped down as mayor and was replaced by Ruby Cotton, the current acting mayor of Paterson.
Torres's attorneys did not respond immediately to a request for comment.