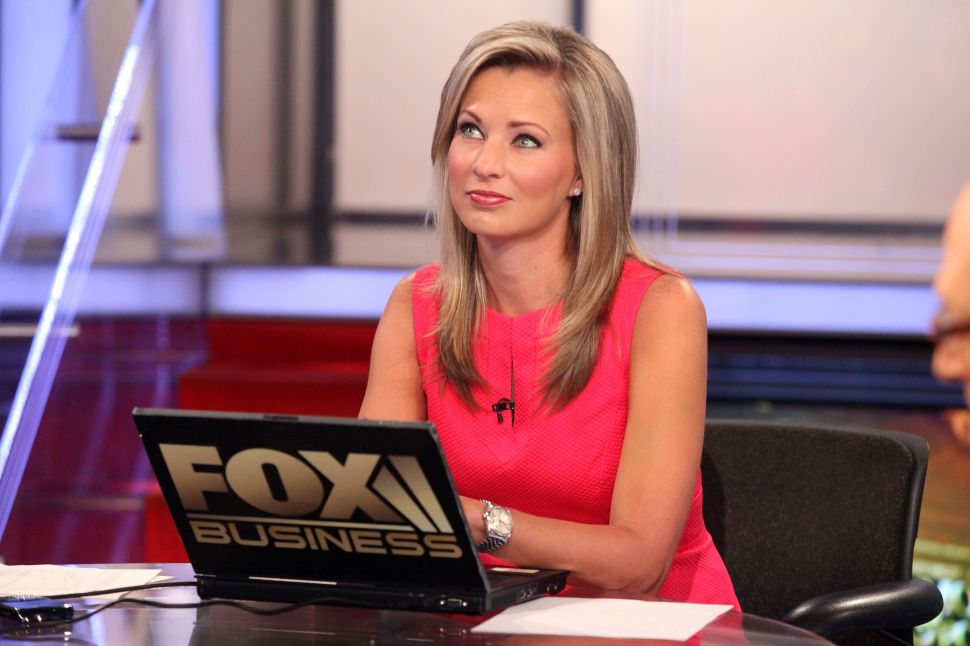 As you all know, the competition for ratings on linear television is a fierce one thanks to social media, streaming and cord cutting. That's why Fox News must be thankful for Outnumbered host Sandra Smith, who has been boosting ratings for America's Newsroom ever since she was added as a co-host in October. Alongside longtime anchor Bill Hemmer, the duo have seen viewership rise steadily over the last month.
According to Nielsen (via TheWrap), the first four weeks of their team-up has yielded a five percent increase in total viewership and almost a 10 percent rise in the key 25-54 age demographic. America's Newsroom is the network's first slice of straightforward unbiased news on weekdays following three hours of the opinion based FOX (FOXA) & Friends. Now in its 10th year, the series is buzzing with the duo of Smith and Hemmer.
The two noted to TheWrap that it can sometimes be tricky to stick to hard news on Fox amid the constant deluge of breaking news.
""We have stay as nimble as humanly possible," Hemmer told the outlet. "What I've always said about Fox, you have to hit the door in the morning at 110 miles an hour and if you don't your colleagues are going to run right by you."
Smith echoed his sentiment and pointed to the attack in downtown New York City last week as an example.
"I was at a Halloween party surrounded by toddlers," she told the outlet. "I looked at my phone, the news started trickling in. We started getting internal emails and you pretty much know how to read those and you go full on mode getting every single detail you can."
In the fallout of several sexual harassment scandals concerning Bill O'Reilly and Roger Ailes, Fox News fell behind in the ratings to start off 2017. However, after building out its roster in the wake of O'Reilly's firing, the network has regained its footing in terms of viewership.