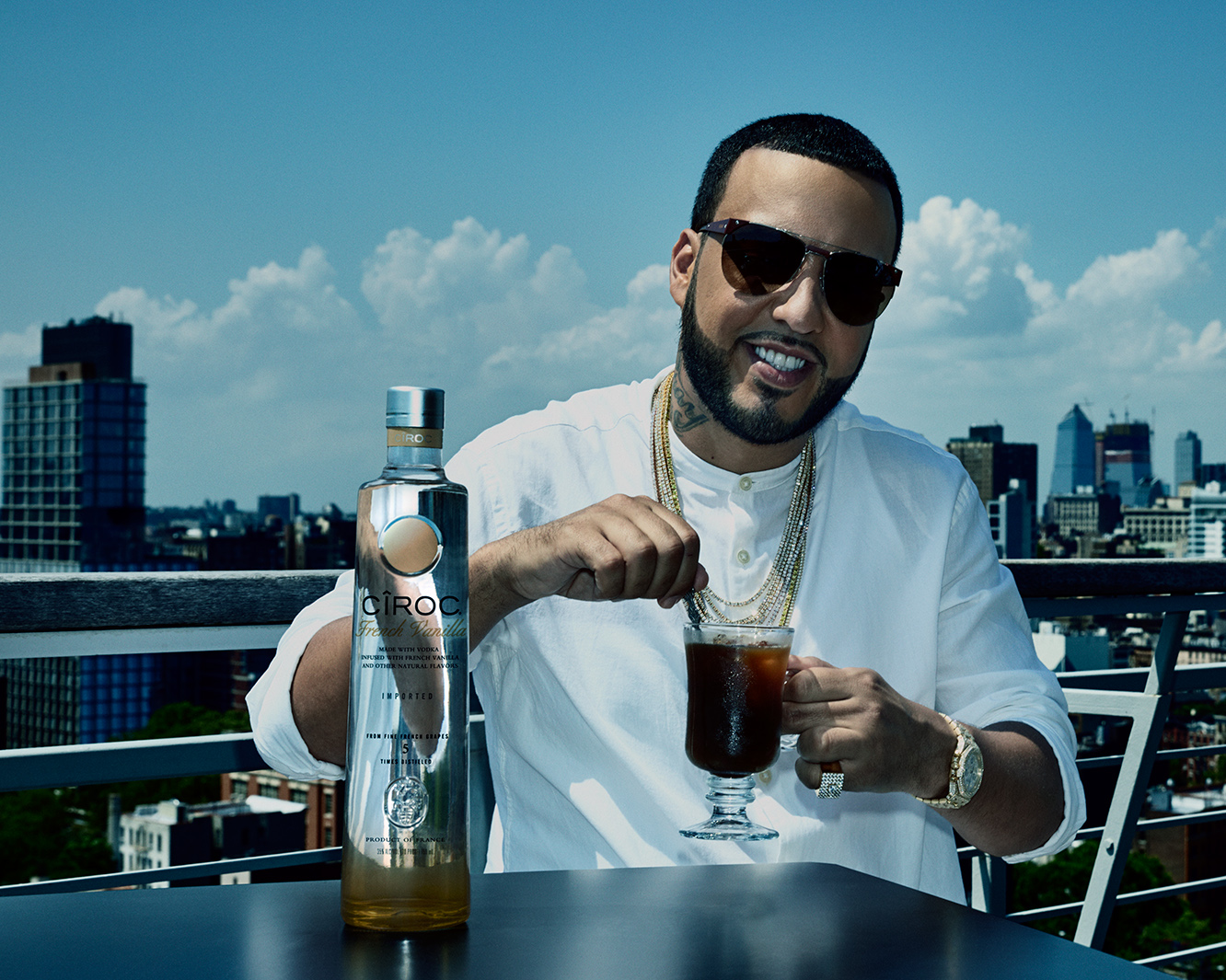 It's noon by the time French Montana and I finally connect on the phone, after a few rounds of rescheduling via his assistant. First, he was a bit preoccupied on his private jet and then, well, I'm not quite sure what the issue was. By the time he finally got on the phone, it must be said: the rapper sounded hungover. But who could blame him?
Montana is currently on tour with The Weeknd—at the time of our call he was in San Antonio—and his very own flavor of Cîroc vodka had just officially dropped.
"There is no downtime," he explained to Observer. "I have to get up and get on a call, like with you. I haven't even washed my face. You have to get up and get right to it."
The reason for his call was to discuss Cîroc French Vanilla, a liquor flavor that Montana did, in fact, name after himself. He claims that it's the only liquor he drinks, even while on tour. How does Montana sip his Cîroc? Sometimes straight up, on the rocks, other times with root beer or cream soda. And in the morning, with his coffee. Yes, seriously, he takes his vodka with a side of caffeine.
Montana and Diddy first came up with the idea for the flavor three years ago and per Esquire, the entire deal was hammered out on a private jet ride from Las Vegas to New York. According to Montana, his Bad Boys boss wanted to wait until the just the right time to debut the vanilla vodka to the public. "He made me wait until the height of my career, he's a smart guy," the "Unforgettable" singer said. 

https://www.youtube.com/watch?v=6MbDjof5ABs
In a commercial for the new Cîroc flavor, which features cameos from a bikini-clad Ashanti, Salt Bae, Shanina Shaik and DJ Khaled, Montana and Diddy are seen indulging in a spa day. Two aestheticians are seen dutifully placing sheet masks on the visages of these two rap icons, while they clink glasses of, you guessed it, Cîroc vodka cocktails. This is, we can happily report, an actual activity the duo partakes in.
"We don't do it every day, we just do it when we have a big day," Montana explained.
Small vanities aside, the rapper, who was born in Morocco and grew up in the Bronx, has always been a staunch supporter of giving back to those in need. In 2015, when Diddy generously gave him a $1 million dollar bonus, Montana donated the entire amount to the Entertainers 4 Education Alliance's I WILL GRADUATE campaign. More recently, he turned his "Unforgettable" music video into a philanthropic initiative, by creating the Unforgettable Dance Challenge, for which he donated $100,000 to Mama Hope, a non-profit that fights extreme poverty by supporting entrepreneurs in Africa and Central America.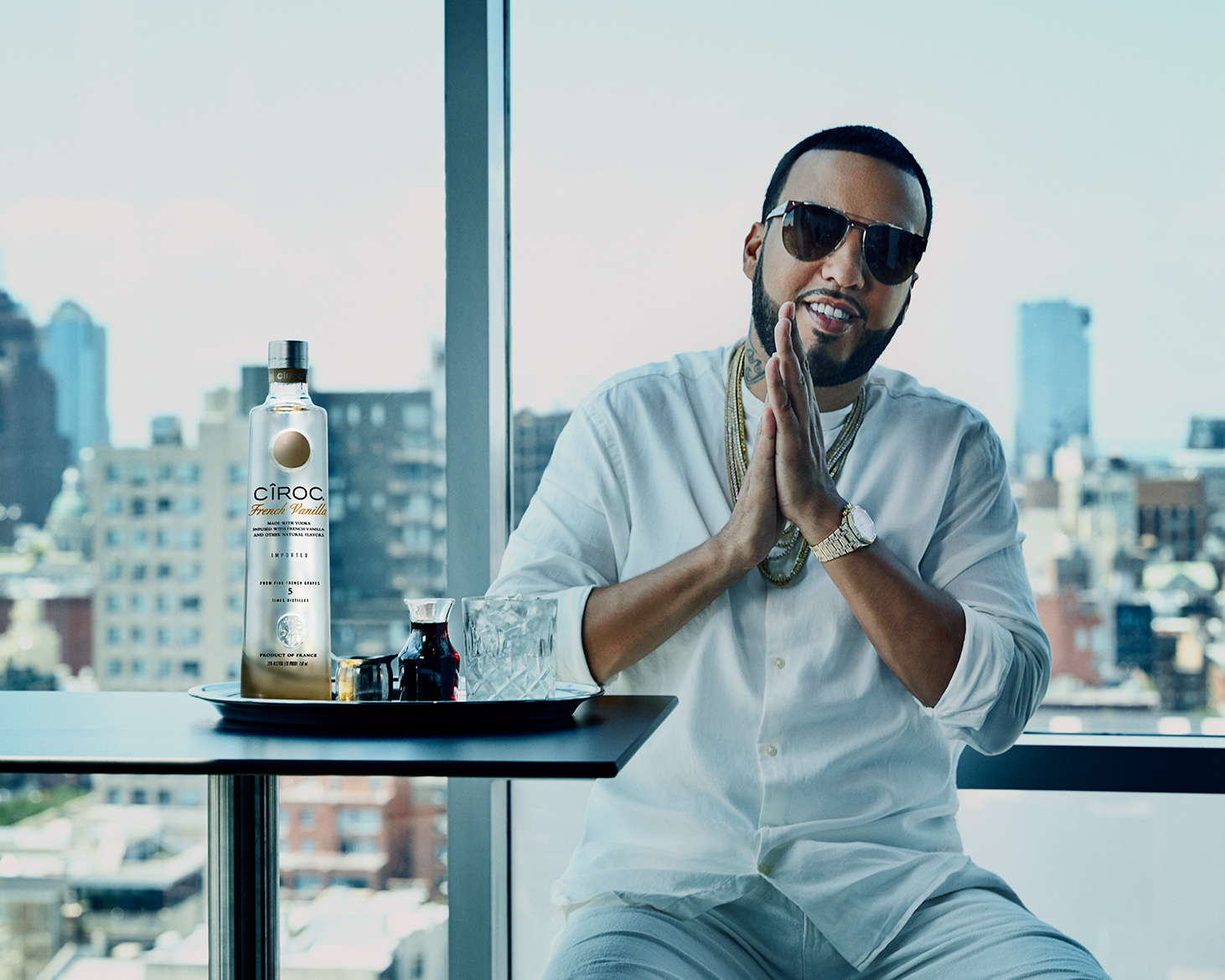 Cîroc French Vanilla also supports this cause, as $1 from each bottle sold—up to $100,000—will be donated directly to Mama Hope.
"Each time we expand the Cîroc family, we look for people who can lead by example and pave the way for the next generation," said Diddy. "French Montana is one of those people—he is unafraid to celebrate life, he dreams big, works hard and defines his own success."
We'll raise our glasses to that—and maybe even apply a face mask, too.