Gabrielle Union sold a house without even officially listing it.
Jared Siskin/Patrick McMullan
She bought the house in 2001.
Redfin
It's a 0.15 acre parcel.
Redfin
The house was built in 1975.
Redfin
It's comprised of three bedrooms and two bathrooms.
Redfin
The kitchen is equipped with stainless steel appliances.
Redfin
It's on a rather steep lot.
Redfin
It's 1,864 square feet.
Redfin
Actress Gabrielle Union found a buyer for her Woodland Hills home, before she could even officially list it.
Union bought the 1,864-square-foot abode in the San Fernando Valley for $510,000 back in October 2001, per Variety. The three-bedroom, two-bathroom house is on a 0.15-acre parcel; Union recently sold it for $675,000.
The unimposing two-story house was built in 1975. The kitchen features tiled floors, stainless steel appliances, dark wood cabinets and granite countertops. There's a fireplace in the living room, as well as wood floors and French doors. There's no pool, but there is a wooden deck with plenty of outdoor furniture and a barbecue.
Union, who married basketball player Dwyane Wade in Miami in August 2014, has now rid herself of all her homes in this area—she previously owned a much bigger, five-bedroom house elsewhere in the San Fernando Valley; she paid $1.35 million for the 5,376-square-foot house in August 2014 and subsequently sold it for $1.7 million in June 2017.
Union and Wade were said to be looking to sell Wade's palatial Miami Beach mansion after he left the Miami Heat for the Chicago Bulls—alas, perhaps they had a change of heart, as they still own the 12,000-square-foot house.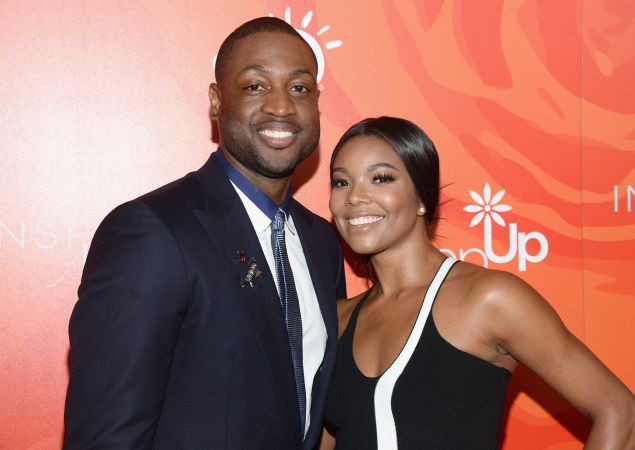 While in Chicago, the couple reportedly rented an 11,000-square-foot eight-bedroom mansion with features like a 720-bottle wine cellar, a 148-inch projection screen and a separate coach house.
They're already done with Chicago, though—Wade signed with the Cleveland Cavaliers in September this year, so surely the pair will be scoping out luxe residences in their new city soon enough.