Designers often say that they don't want women to sacrifice feeling comfortable while looking chic. But they don't actually practice what they preach, releasing a range of skintight dresses, low-cut blouses—or really any item of clothing that requires Spanx, an assistant (for that pesky zipper) and a pair of seven-inch heels.
Lou & Grey, however, promises cozy chic clothes and actually delivers on their pledge. The brand got its start in 2014 with a focus on items that are inspired by athleisure—but there's nothing about their off-the-shoulder ruffle sweatshirt dress or flouncy poet blouse that shouts "I'm going to the gym." Even if you might be heading there in an hour or two.
"The Lou & Grey customer is this girl-slash-woman who lives this crazy busy life. We call it the 'tote bag life,' because she starts at the beginning of the day and throws everything she needs for her entire day into a tote bag and goes about her day," explained Austyn Zung, SVP, Creative Director of Design. "I think it's much more about a mindset than any certain age. She's got an ease about the way she lives her life and she wants to be stylish at the same time."
So even if you're on-the-run, with 14 events on your calendar, Lou & Grey has the outfit to take you from breakfast to the boardroom, then to an afternoon gym session, followed by a coffee date and then out to dinner. Oh, and they even have a chic pair of PJs for a full eight hours of sleep…or however much rest the 'tote bag' girl needs.
Being cozy and looking chic is the brand's M.O.
"Several years ago, we started designing very laid back, casual, really comfortable and tactile clothes, but still with fashion on the forefront of our mind. The designers were taking cues from this athletic, sporty thing that was going on, but it was really more about the way the clothes felt on, being very comfortable, but still very stylish at the same time," said Zung. Eventually, the cozy collection grew into what Lou & Grey is today and, yes, the brand embraces everything about modern athleisure.
The interiors of their stores are total Instagram bait (in the best way possible).
Splashed with millennial pink, accented with cheeky neon signs and finished off with shiny brass fixtures, you'll wish your apartment looked exactly like a Lou & Grey boutique. In fact, Zung confirmed that the most Instagrammed area of any Lou & Grey shop just might be the fitting room in their Flatiron boutique. The all-pink room (the hue covers everything from the rugs, to the tables and even the curtains) is where you actually want to try on clothes—or at least lounge on their plush couches for a few hours.
Their cashmere will truly impress you.
From a lime green short-sleeve sweater to the perfect millennial pink turtleneck, Lou & Grey has a killer selection of cashmere. Woven from 100 percent cashmere and priced from $248 to $298, these sweaters just might be the best value of the winter; the high-quality designs will not pill, even if you wear them from November 'til March.
Lou & Grey's workout line will add some color to your next sweat session.
Since the brand basically got its start in athleisure, it comes as little surprise that their workout line, known as Lou & Grey Form, is on point. Think comfy leggings in forest green and joggers in sugary pink, plus the perfect pre-workout puffer jacket (it's reversible!) and an abstract leopard print sports bra. Plus, Form hosts a variety of athletic-focused events from coast-to-coast, including dodgeball games with bloggers like WeWoreWhat's Danielle Bernstein and Damsel in Dior's Jacey Duprie.
Their beauty section is not to be missed.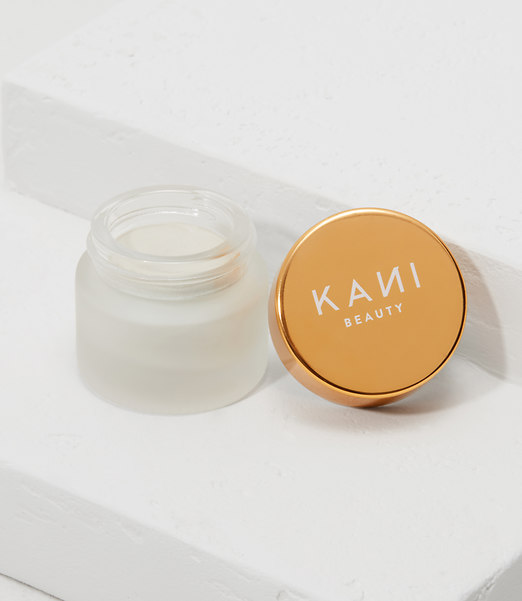 With favorite indie brands such as PLANT Apothecary, Kani Botanicals, Noto and Odeme, Lou & Grey has curated a selection of cool beauty products that actually work. That includes an organic makeup remover, matchbook nail files, moon dust eyeshadow and a giant tea bag intended for your bathtub. And yes, every item is packaged to benefit all of your social media feeds.
Each shop is designed to feature local artists and nearby shops.
For example, their Flatiron shop in Manhattan features a mural painted by Brooklyn-based designer and artist Caroline Z. Hurley and the greenery in the shop is from The Sill, a cool downtown plant store. Lou & Grey also hosts a variety of community events, where local influencers can interact with customers, like their ongoing talk series with female empowerment site, OKREAL, in New York and Los Angeles.
There's probably a Lou & Grey shop in your hood.
The brand now has 12 boutiques across the U.S., from Raleigh, North Carolina to Dallas, Texas. And no shop is alike.
"We are really focused on tailoring our assortment based on what we think the client of that particular store would like," said Zung. "You may see some crossover on items but I think part of making a difference today is really personalizing your store to the community."
Los Angeles just got a Lou & Grey pop-up.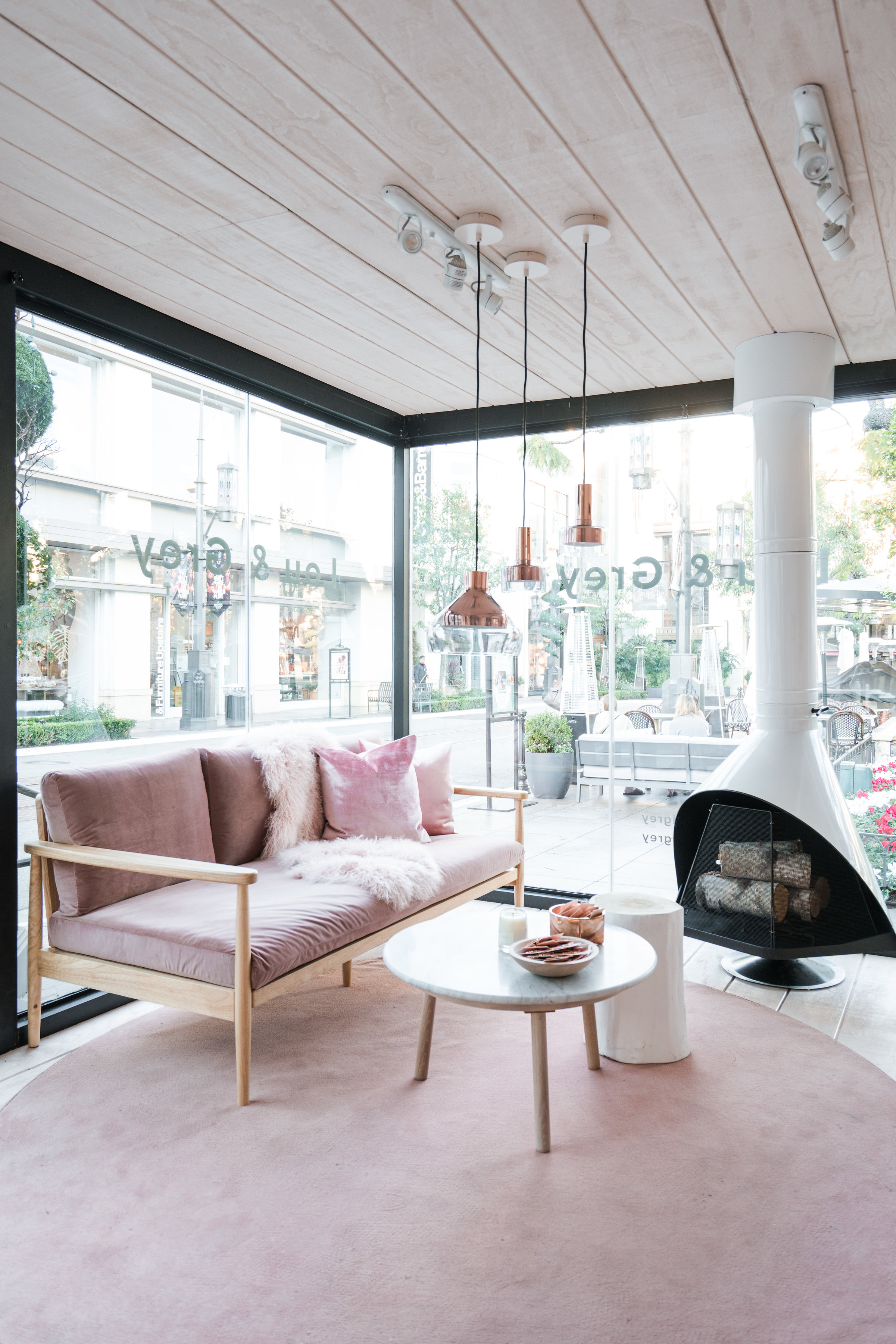 Visit The Grove for the brand's newest shopping spot. Decorated like a cozy ski lodge, this is the perfect place to stock up on gifts for the holiday season, as almost everything in the store is exclusive to that location. The shop is tiny, but was designed to be as efficient as possible. There are a few mannequins dressed in head-to-toe outfits, each of which is already packaged and ready to go, just ask the sales associate for the look you want to buy. And don't forget to snap an Instagram from every angle, before it closes on November 28.