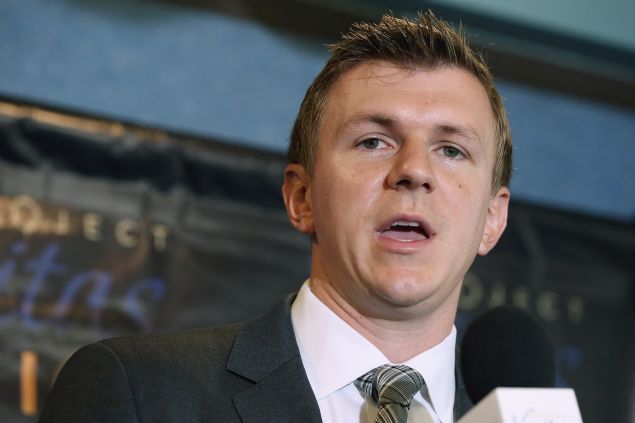 Today is Giving Tuesday, the day nonprofits hold donation drives and ask people to start the holiday season by giving back. It's a charitable antidote to the consumerism of Black Friday and Cyber Monday.
Amazon (AMZN) is doing its part to foster giving through its AmazonSmile program. The Smile site offers the same products and prices as Amazon itself, but with one added benefit: when you shop with AmazonSmile, the site donates 0.5 percent of the purchase price to the charitable organization of your choice.
The spotlighted charities on AmazonSmile include many of the usual suspects, such as the American Cancer Society and Boys & Girls Clubs of America. But as CNN's Joy Reid first noted, customers can also donate to a decidedly non-charitable organization: Project Veritas.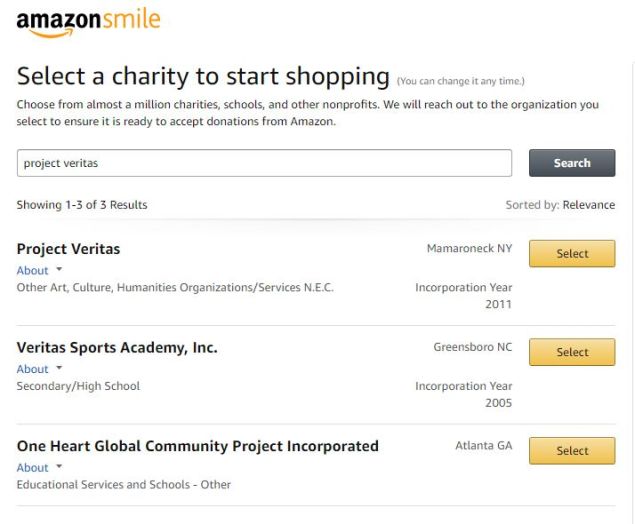 Founded by conservative political activist James O'Keefe, Project Veritas is indeed a registered 501(c)(3) nonprofit, incorporated in Mamaroneck, New York.
"The mission of Project Veritas is to investigate and expose corruption, dishonesty, self-dealing, waste, fraud and other misconduct in both public and private institutions in order to achieve a more ethical and transparent society," the group's "About" blurb on Amazon reads.
But while it markets itself as an independent investigative unit, Project Veritas' actual aims are far more sinister. The organization targets mainstream news media and left-leaning groups by conducting undercover sting operations meant to expose "media bias."
This mission has led to projects like "American Pravda," a four-part series in which Project Veritas unsuccessfully tried to take down The New York Times. In another Pravda installment, O'Keefe's group also tried to entrap CNN by doctoring video related to the investigation into President Donald Trump's ties to Russia.
Project Veritas came under renewed criticism yesterday after its attempts to catfish the Washington Post became public. A woman working for the group told the Post that Alabama Republican Senate candidate Roy Moore impregnated her as a teenager and then forced her to have an abortion.
The Post was unable to corroborate her untrue account and instead confirmed that she was affiliated with Project Veritas. As such, last night the paper published a damning story exposing the organization's methods. Then the social media scrutiny of Veritas (and by extension AmazonSmile) began.
Reid first tweeted about Project Veritas' problematic inclusion in AmazonSmile at 5 PM last night, shortly after the Post story was published. She followed up at noon today. The social media outrage has continued unabated for almost 24 hours. But as of this afternoon, Veritas was still included on the list of charities.
AmazonSmile's eligibility requirements for charities stipulate that they must be in good standing with the IRS. Organizations that engage in, support, encourage, or promote intolerance, hate, terrorism, violence, money laundering or other illegal activities are not eligible to participate.
The site relies on the US Office of Foreign Assets Control and the Southern Poverty Law Center to determine when registered charities flout these guidelines. Neither organization has commented publicly on Project Veritas.
Amazon did not respond to an Observer request for comment.