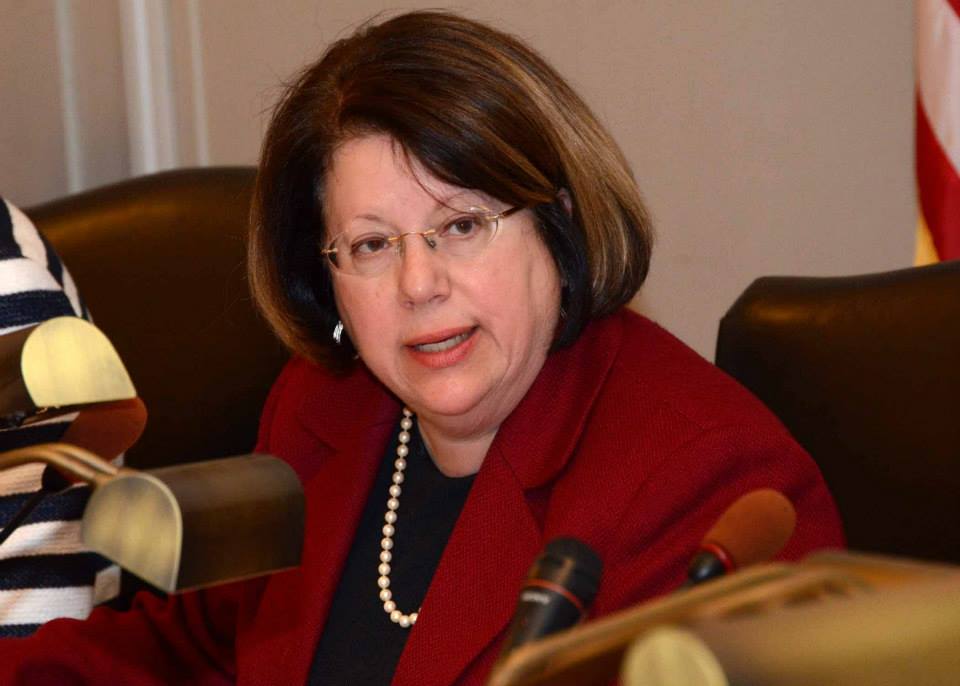 State Sen. Linda Greenstein (D-Middlesex) was supposed to be running in one of the most competitive districts in the state this year, this time against well-funded Republican Ileana Schirmer.
But the Democrat, who has fended off a series of tough Republican challenges over the years, won 56 percent to 44 percent on Tuesday.
Greenstein took office in January 2010 after former Sen. Bill Baroni left office to take a job at the Port Authority of New York and New Jersey. (It didn't end well for him.)
In 2013, her last race, Greenstein beat Republican Pete Inverso by less than 2 points. But the margin grew to 12 points on Tuesday.
Schirmer's campaign repeatedly tried to make headway in the swing district by tying Greenstein to Gov. Chris Christie. Knocking Greenstein out was a major focal point for Republicans as they attempted to gain numbers in New Jersey's Democratic-controlled Legislature. Schirmer's campaign declined to comment.
Greenstein's running mates, Assemblymen Daniel Benson and Wayne DeAngelo, also defeated Republican challengers Kristian Stout and Steven Uccio.
Greenstein won faced with challenging personal circumstances. Her husband, Michael Greenstein, passed away last week. Democrats temporarily suspended their campaign following his death.
"While Senator Greenstein is humbled to be re-elected to serve the residents of the 14th legislative district, she continues to grieve the untimely loss of her best friend and husband, Michael Greenstein," a spokesman said Tuesday night.