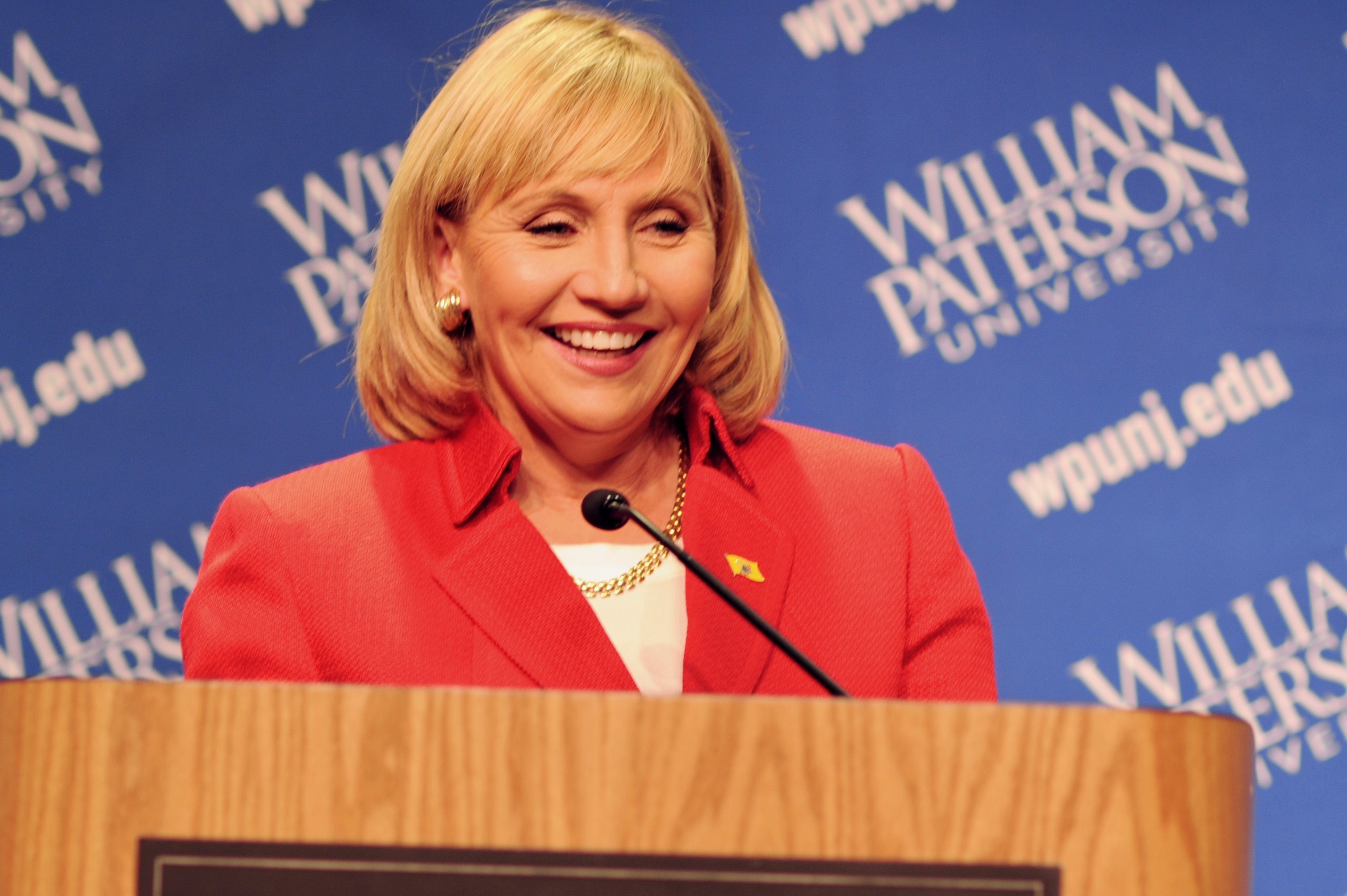 New Jersey may see an influx of women in government next year, as Kim Guadagno and Phil Murphy both pledge to increase the number of female appointees to state offices and cabinet departments.
Guadagno and Murphy both met with the Bipartisan Coalition for Women's Appointments, a branch of the Rutgers University Eagleton Institute of Politics that seeks to get women in "key positions" in government.
Neither Murphy nor Guadagno was specific about the number of women they would appoint, according to a Rutgers statement after the meeting, and neither candidate had a transition team in place at the time of the meeting.
"That is who we are, and we expect our administration to be rich in diversity," Murphy, the Democratic nominee, told the group, according to the release. "Policy reflects who has a seat at the table," Guadagno, the Republican nominee, said to the coalition.
Rutgers reported that both candidates agreed to meet with BCWA representatives during the transition process and "give serious consideration to resumes submitted by the coalition." Both also agreed to create a mechanism tracking the rate of female appointments.
Gov. Jon Corzine had the highest number of women appointees of any governor in New Jersey history at 43 percent, the report said. In Gov. Chris Christie's cabinet, 29 percent are women. Guadagno, as the state's current lieutenant governor, is currently the highest-ranking woman in New Jersey state government. New Jersey has only had one female governor, former Gov. Christie Whitman.
Murphy's lieutenant governor candidate is Assemblywoman Sheila Oliver (D-Essex), a former speaker.
Representation 2020, a national group focused on encouraging women to run for office, gave New Jersey's government a "D" grade for gender parity in elected offices, according to a report released Friday.
The group's evaluation did not assess the number of appointees in government but, according to the group's gender parity index, women in New Jersey are underrepresented at all levels of elected government. They say that New Jersey is the 31st worst state for gender parity in the nation by the group's metrics. However, representation for women in the state Legislature is tied for 14th in the nation.
"New Jersey has improved slightly upon its 2015 score of 16.3 and 32nd place ranking, but the road to gender parity remains a long one,"said Representation 2020's report. An updated ranking will be done after Tuesday's elections, the group said.