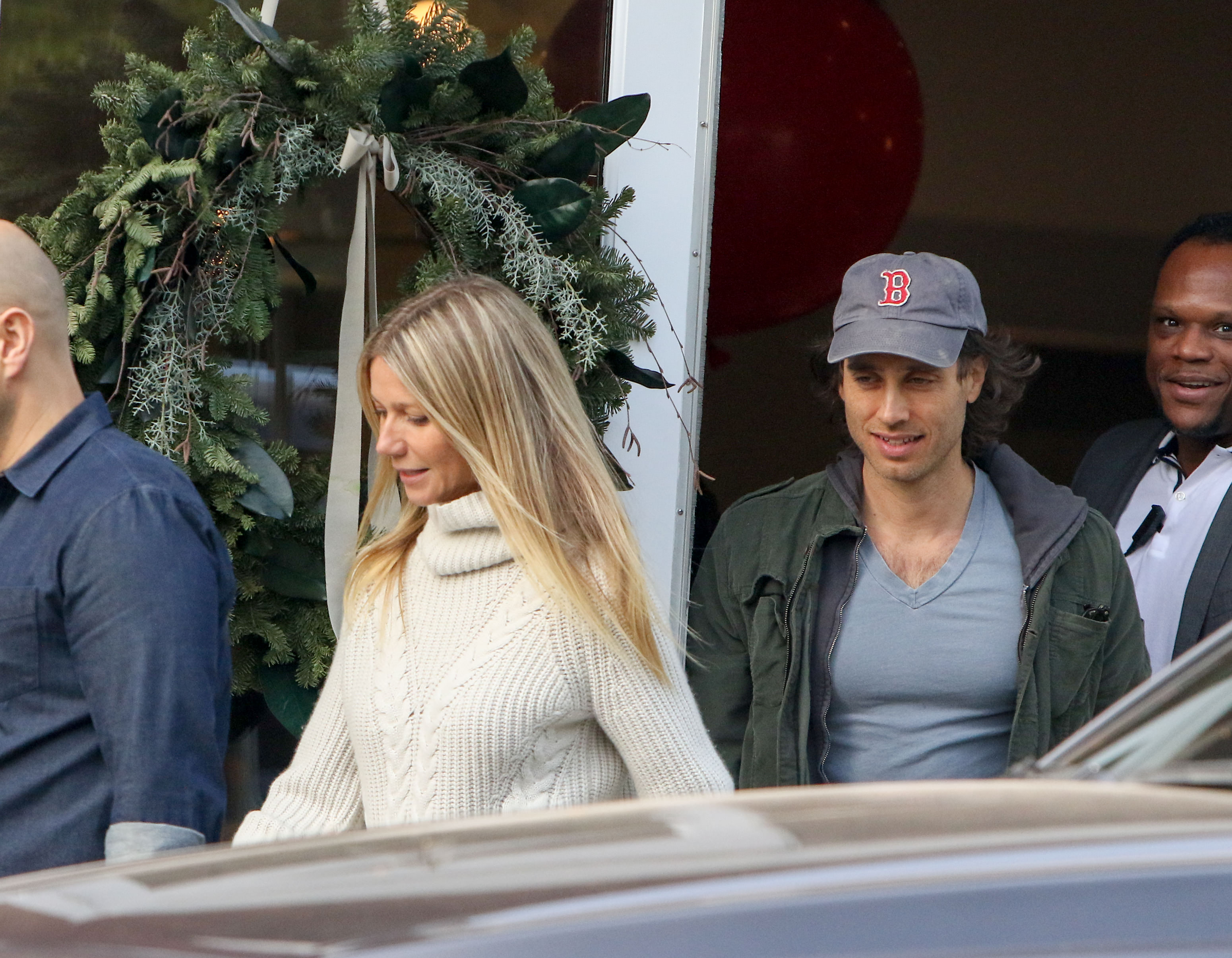 Gwyneth Paltrow is not only seriously dating someone, it's rumored that she's already engaged. Much like the entirety of your Facebook feed in the coming days, Paltrow just accepted a holiday proposal.
While it seems like just yesterday Paltrow and her ex-husband, Coldplay frontman Chris Martin, consciously uncoupled, it was actually in March of 2014. Since then, the Goop maven has been quietly dating TV writer Brad Falchuk for three years. And according to Us Weekly, he's ready to put a ring on it. Now's the time to subscribe to the Goop newsletter, because rumor has it, that's where Paltrow will be making the official announcement, complete with a professional portrait session. Here's to hoping they have the same cheesy picture session as the rest of your high school friends on social media, with an uncomfortable prom pose, thrown in for good measure.
One could only dream that they'd distribute jade eggs as a wedding favor. After all, Paltrow's last wedding was way back in 2003, when she was merely an actress. Now, she's a bonafide wellness guru, and her wedding must reflect that.
The couple met in 2014 when Paltrow guest starred on Glee, which Falchuk co-created. They went public at the 2015 premiere for Scream Queens, another show he worked on, alongside Ryan Murphy. Falchuk and Murphy also created Nip/Tuck and American Horror Story.
While Paltrow has only posted a few photos of her beau, Falchuk has Instagrammed plenty of pictures of the Shakespeare in Love star, including one where she's eating pizza in the most #Gwyneth pic of all time—at least according to him.
Falchuk was previously married to Suzanne Bukinik for a decade, and they had two children, Brody and Isabella. Paltrow also has two children, Apple and Moses, with her ex-husband. If only someone would create a reality show about their new Brady Bunch lifestyle…or perhaps Falchuk can create a scripted dramedy based on their conscious coupling.