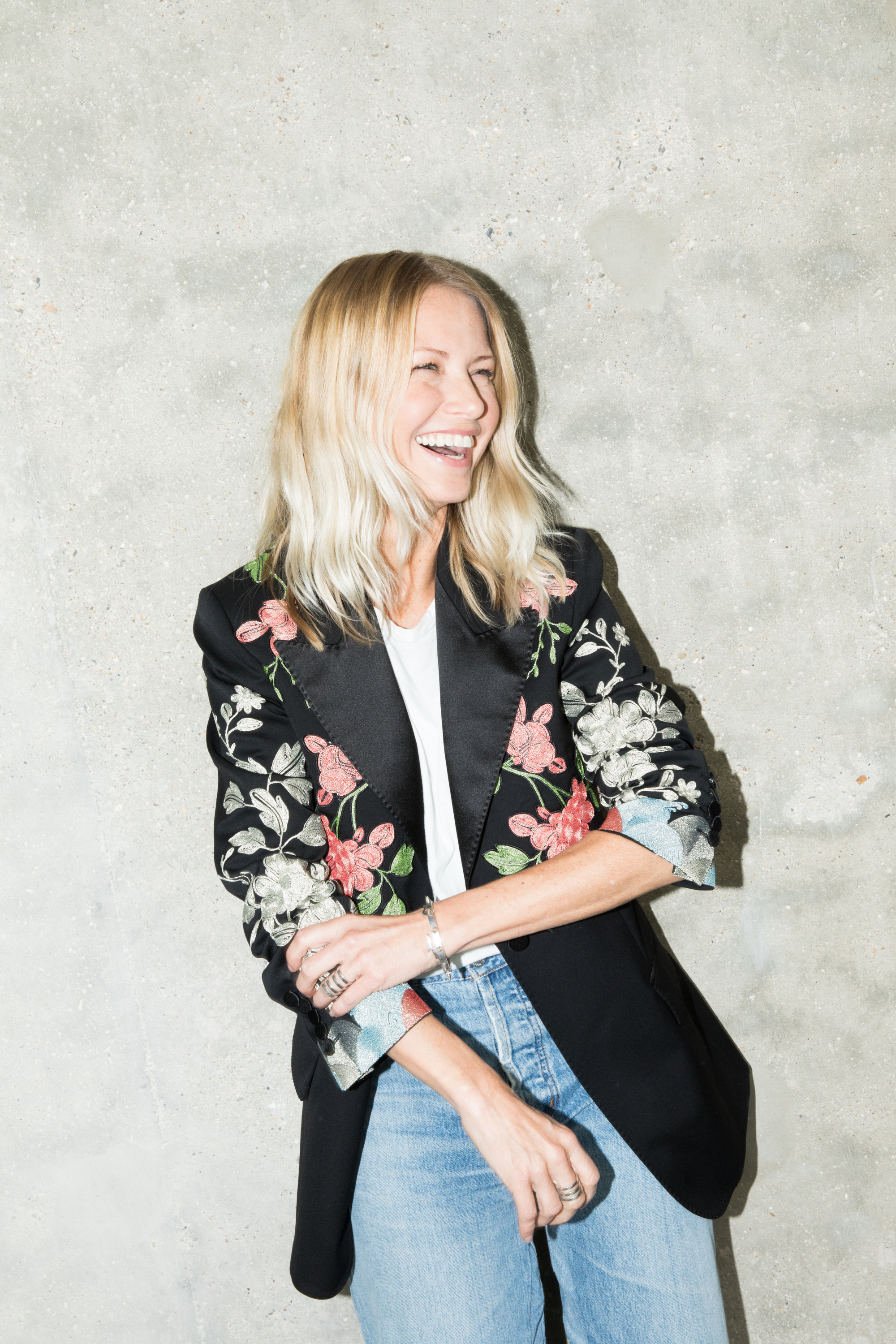 Holli Rogers ranks high among the best-dressed London crowd and rightly so: the ebullient blonde is the CEO of the funky chic fashion retailer, Browns Fashion.
She's been tasked with revitalizing the storied department store, which has been a fixture on South Molton Street since it was founded in 1970. And Rogers has certainly been successful at that; Browns is now the go-to for a fresh selection of today's most creative brands, including Balenciaga, Molly Goddard, Attico and Y/Project. Plus, they just opened a location in the trendy Shoreditch neighborhood, which is packed with innovative tech, touches from local creatives and, of course, great clothes. Known as Browns East, this is their first new brick and mortar destination in over 20 years.
Despite her obvious understanding of the London fashion scene, Rogers isn't an actual Englishwoman—she originally hails from Texas. And yes, she's been known to throw around a "y'all" in conversation from time-to-time. So as an American in London, she makes sure not to skip out on cultural traditions, including Thanksgiving.
Here, the chic fashion exec tells us all about her expat holiday experience—and you'll be surprised to find that it does not include any shopping!
As an expat, how do you usually celebrate Thanksgiving?
I try my best to travel home for Thanksgiving, but when I don't find myself back in the US, I definitely get together for a big traditional dinner with other American friends. We can't help ourselves but put on a big family style dinner and it's fun to invite my European friends over, so they can experience our tradition.
What's usually on the menu?
We always make a traditional Thanksgiving feast. We cover all the bases, starting with the turkey, of course, as well as a supportive cast of side dishes: potatoes in all their forms (from mashed to roasted), gravy, cranberry sauce, roasted parsnips and my favorite green bean casserole. We've also been known to add a generous serving of brussels sprouts, which is an English tradition we've adopted. And of course, no Thanksgiving meal is complete without a generous serving of pecan pie.  We eat until we're just about ready to burst!
What's the one Thanksgiving tradition that you miss out on?
I do miss having American football on in the background.  College football is the best.
And what about the holidays in America do you not miss?
What's nice about celebrating Thanksgiving in London is that it's not as consumer-driven as it's become in the US. In London at least, Thanksgiving is in its purest form. The commercial element has been removed and that's quite special.
What will you be wearing this Thanksgiving?
This Thanksgiving I'll be wearing a fun cashmere sweater from The Elder Statesman and Frame jeans. We don't get too dressed up—we save that for Christmas dinner. Comfort yet cool is key.
Will you be doing any Black Friday/Cyber Monday shopping, from afar?
Hell no! We're lucky enough to have a whole holiday to remind us to be thankful for all that we have, I don't want to rush past it. It's easy to forget to slow down, so my main focus this Thanksgiving will be to relax and step away from the distractions to really enjoy some quality time with family and friends.