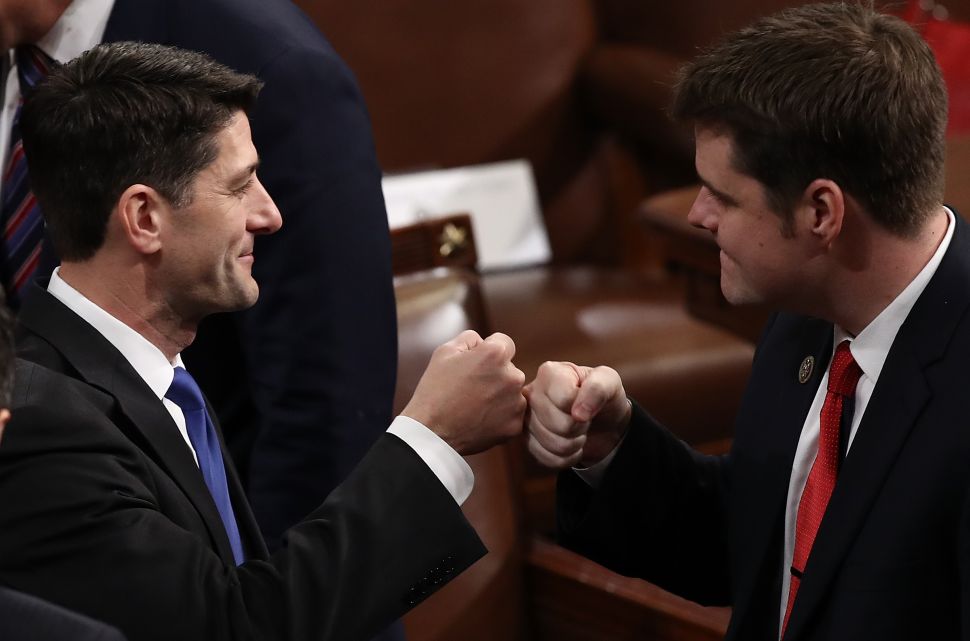 Republican lawmakers are jockeying to remove Special Counsel Robert Mueller from the Russia investigation. Florida Congressman Matt Gaetz introduced legislation on Friday urging Mueller to resign over a conflict of interest related to the 2010 Uranium One deal approved by then Secretary of State Hillary Clinton.
The "House of Representatives expresses its sense that Robert Mueller is compromised and should resign from his special counsel position immediately," Gaetz writes. The document accuses Mueller of having "blindness" towards the Obama administration's deal that resulted in Russian ownership of a Canadian firm with U.S. assets.
Republican Representatives Andy Biggs (Ariz.) and Louis Gohmert (Texas) are the first cosponsors on the resolution, though Gaetz is currently seeking additional Republican support for the measure.
The legislation arrives at a time when Mueller's investigation into President Donald Trump's campaign intensifies; on Monday, former Trump campaign manager Paul Manafort was indicted, while the campaign's former advisor George Papadopoulos pled guilty to lying to federal agents. It also follows bipartisan attempts in the Senate to protect Mueller from being fired by the president, including bills cosponsored by Senators Thom Tillis (R-NC) and Lindsey Graham (R-S.C.).
As Gaetz lines up media appearances and tries to consolidate conservative support behind the resolution, publicity stunts like these erode the public's fledgling faith in Congress. If the Russia investigation really is a witch-hunt, it's best for lawmakers to avoid the stake. But to build a Trumpian brand, sometimes one has to get burnt in the spotlight.