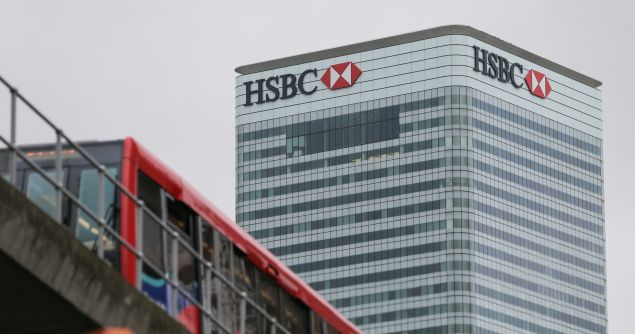 Big city mayors and little kids alike have highlighted the dangers of climate change. Now one of the world's largest banks is adding its cache to the cause.
Today HSBC pledged $100 billion in bonds, loans and investments to help combat climate change. The funds will be used through 2025 to finance low-carbon technology and sustainable projects which meet the United Nations' Sustainable Development Goals. JPMorgan Chase made a similar $200 billion commitment in July.
HSBC CEO Stuart Gulliver said in a press release that the new investments were a natural outgrowth of the firm's work on climate-friendly infrastructure projects and green bonds (which are used to finance sustainable building and design).
"The $100 billion commitment that we are announcing today acknowledges the scale of the challenge in making a transition to a low-carbon future," Gulliver said. "We are committed to being a leading global partner to the public and private sectors as they make that transition."
This investment target is part of HSBC's five-point plan to tackle climate change and support sustainable growth throughout the company and the communities it serves.
HSBC's other climate change projects include a pledge to source 90 percent of its electricity from renewable sources by 2025 and and 100 percent by 2030. It will also sign long-term agreements with suppliers to develop new renewable power facilities.
According to the release, HSBC is already on its way to this goal—it has reduced water usage and carbon emissions by nine percent each, and energy consumption by 13 percent. It also sources 24 percent of its electricity from clean energy and renewable sources.
The company will also stop financing coal mines worldwide, and will no longer fund customers dependent on coal mining. It will no longer bankroll new coal-fired power plants in developed countries, though it will continue to finance them in developing countries (which admittedly is where most of the demand is).
HSBC head of strategy Daniel Klier told the Financial Times that while the bank's rivals like ING and Deutsche Bank have stopped funding coal-fired plants entirely, such a policy would harm HSBC's Asian business.
"For now, coal is such a fundamental part of power generation in many developing countries where we operate that we do not think it is the right thing, from a social or economic perspective, to withdraw," Klier said.
HSBC also said it would adopt the recommendations of the Task Force on Climate-Related Financial Disclosures. The group, founded last year by former New York City mayor Michael Bloomberg and Bank of England governor Mark Carney, established voluntary standards for companies to detail the financial effects climate change posed to their business in annual reports.
Finally, and most nebulously, HSBC promised to "lead and shape the debate about sustainable finance and investment" by "promoting…industry-wide definitions and standards." There was no indication what those definitions and standards would be, however.
HSBC stock was down slightly this morning, signaling that investors may still be skittish about projects related to climate change. But hopefully Wall Street will start paying attention as more banks start riding the sustainability wave.