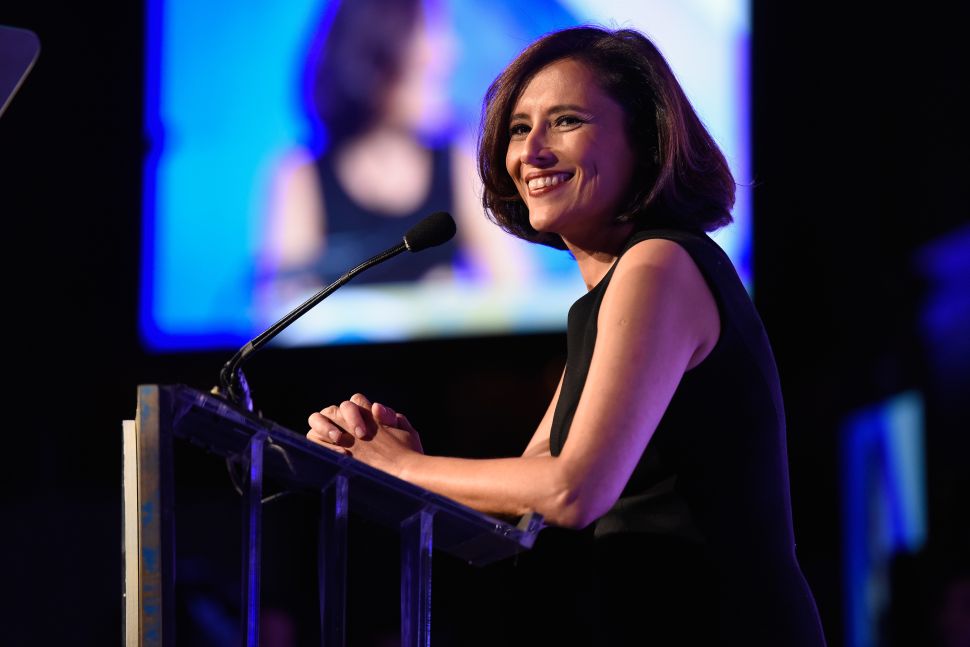 It may seem a bit shocking, but the entertainment awards season is about to kick into high gear.
The Gotham Awards, hosted by the Independent Filmmaker Project (IFP), will be given out this year on Monday, November 27, marking the unofficial start to what feels like months of frenzied red carpets, fancy attire and statuette presentations.
This ceremony precedes the bigger, more well-known ceremonies, which include The Golden Globes in January and the Academy Awards in March (a little later this year due to the 2018 Olympics). But few other than the IFP Gotham Awards can lay claim to such a track record of nominating and awarding films that go on to find mainstream success.
The past three winners of the Gotham Breakthrough Feature award—Birdman, Spotlight, and Moonlight—have all gone on to win the Best Picture Oscar.
Gotham nominees for 2017 include the films Get Out, The Florida Project and The Big Sick. Individual nominees include Greta Gerwig, James Franco and Mary J. Blige. Atlanta and Dear White People are among the television nominees. The awards will also present tributes to Nicole Kidman, Dustin Hoffman, Sofia Coppola and Al Gore.
Established in 1979, IFP was founded by filmmakers to support the independent community in New York. The awards were inaugurated in 1991 as a fundraiser to help finance their efforts. Now the largest membership organization dedicated to independent film, the nonprofit's focus is less New York-centric (with offshoots in Chicago, Minneapolis-Saint Paul, Phoenix and Seattle) but still thoroughly devoted to assisting up-and-comers. The titles of their awards attest to this fact.
"We hand out awards for what we consider Breakthrough Actor, Breakthrough Feature and Breakthrough Screenplay, among others," Joana Vicente, IFP's executive director pointed out to Observer. "This is all about putting a spotlight on these amazing independent films and filmmakers, creating awareness and expanding the audience for them."
Through the years, the number of awards has broadened to add more categories, such as long form and short form filmmaking. "We believe great filmmaking is happening not just in film but in television as well," said Vicente of the decision to expand and allow TV to enter into the running. Unlike some of the more staid entertainment award ceremonies, Gotham is nothing if not adaptable. Perhaps because the nonprofit behind it has this at its core.
Speaking about the organization behind the awards, Vicente remarked, "With all of the new technology out there, everyone can be a filmmaker now. That's what IFP is about – helping propel talented storytellers through the process of getting their projects completed and noticed." And by any means possible, it would seem. Rather than engaging in the bickering of whether a streaming service-made movie can enter into the awards season running, for example IFP embraces and even incubates change.
"We have a brick and mortar facility which is the Made In New York Media Center in Brooklyn. It's a creative space where we hold all kinds of programs and screenings," Vicente explained.
Ruminating about the future of filmmaking, Vicente says, "There's this whole thing were people say, 'oh, no one goes to the movies anymore.' So, things have been disrupted in this area for a while." But Vicente believes that this upheaval can be a good thing. "It's really great in a way because you see all of these creators crafting amazing content because there are fewer restrictions now. For example, films don't need to be a certain length, TV series don't have to be a half hour or an hour and they don't have to be a certain number of episodes. You get to decide what you want to make. So, what's remarkable is that now visual storytelling doesn't have to fit into these rigid parameters that existed for a long time."
Vicente said that while the awards are the glamorous part of the endeavor, the real satisfaction comes from elsewhere in the process. She chuckles as she says, "We joke at IFP that we're like middle school for filmmakers. Middle school is where people are not cool, they're still wearing braces and are all awkward. We're there at the beginning when no one thought they were anything and it's exciting when we get to say to the world, 'hey, take a look at this, this is something that actually is very cool,' and then everyone else discovers it. It's just really fun to be the first to make that initial discovery."
The 27th Annual Gotham Independent Film Awards will be presented on Facebook Live Monday, November 27. The stream will begin at 6 p.p. with a red-carpet show. The awards will follow at 8 p.m.
Anne Easton is a West Coast based writer for The Observer. She's an Emmy-award winning writer and producer who has worked in news, sports and children's television for FOX, ABC/Disney and the ReelzChannel. Follow her on Twitter at @anne_k_easton