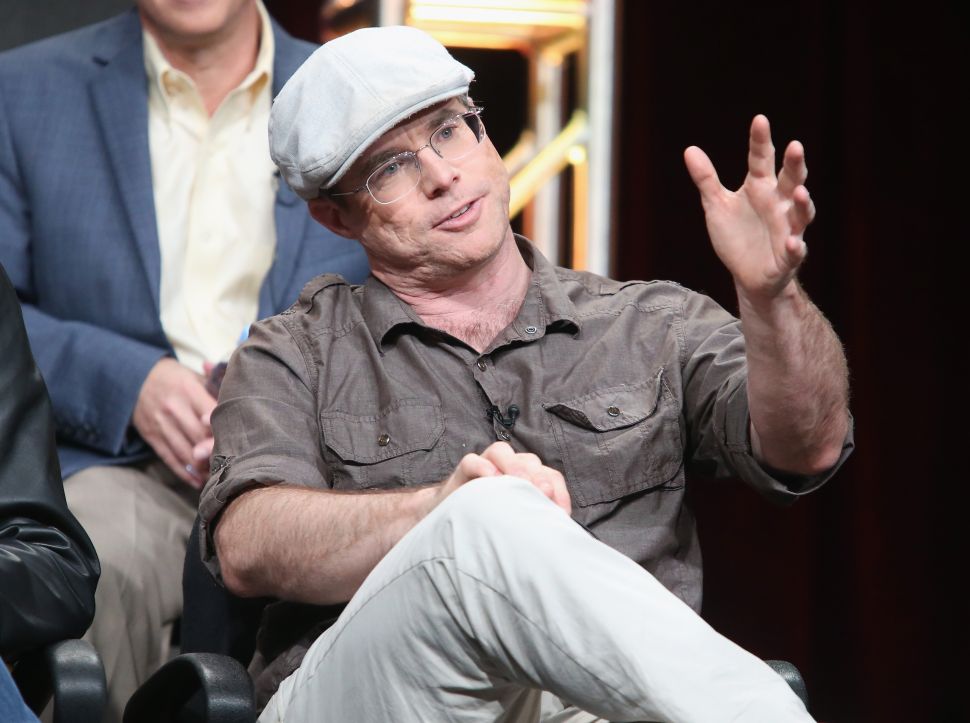 Andy Weir, an avid science fiction fan and a space enthusiast, has always had a flair for research. It was the meticulous detail of his first book (which, after having tasted the bitter pill of rejection from many a publishing house after submitting previous works, he decided to self-publish on his website) that had readers clamoring for more as he released chapter by chapter. Little did the writer know, when he posted the first snippet of story in 2009, that The Martian, his tale of a stranded astronaut embarking on what would seem a fool's errand of farming on Mars, would land him book agent, a publishing contract and a movie deal. Directed by Ridley Scott, the adaptation garnered Oscar nominations at the 2016 awards for both the director and its star, Matt Damon, and earned more than $600 million worldwide. The Martian landed on the New York Times bestseller list, and a swear-free teen version has become a staple in high school classrooms.
Yet after such unexpected success, the most tangible, and pressing emotion that Weir experienced was fear. As he told Observer in an interview recently, "I bungled into The Martian. I was a software engineer, I was writing for fun and then I wrote The Martian and it took off." Weir's unsettling cause for alarm was that he would be something like a sci-fi version of Harper Lee: known for one book only.
It turns out Weir has nothing to worry about. His new novel, Artemis, will be released on November 14. The early reviews are outstanding, and the audio version, read by Rosario Dawson, was heavily promoted at the New York Comic Con in October.
So what happens next after you have a huge hit? Weir jokes, "I shamelessly took advantage of my 15 minutes of fame to start up as many projects as possible." First up was a show for CBS called Mission Control, which aired over the summer.
In a charming twist, this expert on space is terrified to fly ("there may have been some crying involved," he joked about a flight to Denver to visit the Mission Control set) but his predictions about space have been dead accurate. Recent experiments have proven that potatoes can indeed grow in Martian soil, even without those packages of natural astronaut fertilizer.
Weir's next big thing is Artemis, which takes place in 2080 in a small town—a human outpost on the moon. The novel focuses on a career criminal who gets caught up in a war for the city and control of the entire moon. Like The Martian, Artemis is scientifically accurate and actually not so far fetched—at least in relation to the plausibility of colonizing Mars. As Weir explains, "If you were on a football field, you're at one end zone. If the moon was about a foot away from you, Mars would be the other end zone." From this, he concludes, "It is likely that we'll have people on the moon."
Weir believes that at some point soon, humans will be living in space. Companies like SpaceX and Boeing are working on commercial booster contracts. "Humans go wherever they physically can, and if the price point gets low enough that people can go live in space, they will," he predicted.
But for now, Weir is safely on Earth, avoiding flights as much as possible and anxiously awaiting the reception for his next book. "The nerve-wracking thing is following up The Martian," Weir said. "Now we find out if I'm a one hit wonder or actually a writer."
Artemis will be released by Crown on November 14.
Rebecca Kurson writes about pop culture, television, science fiction and music.