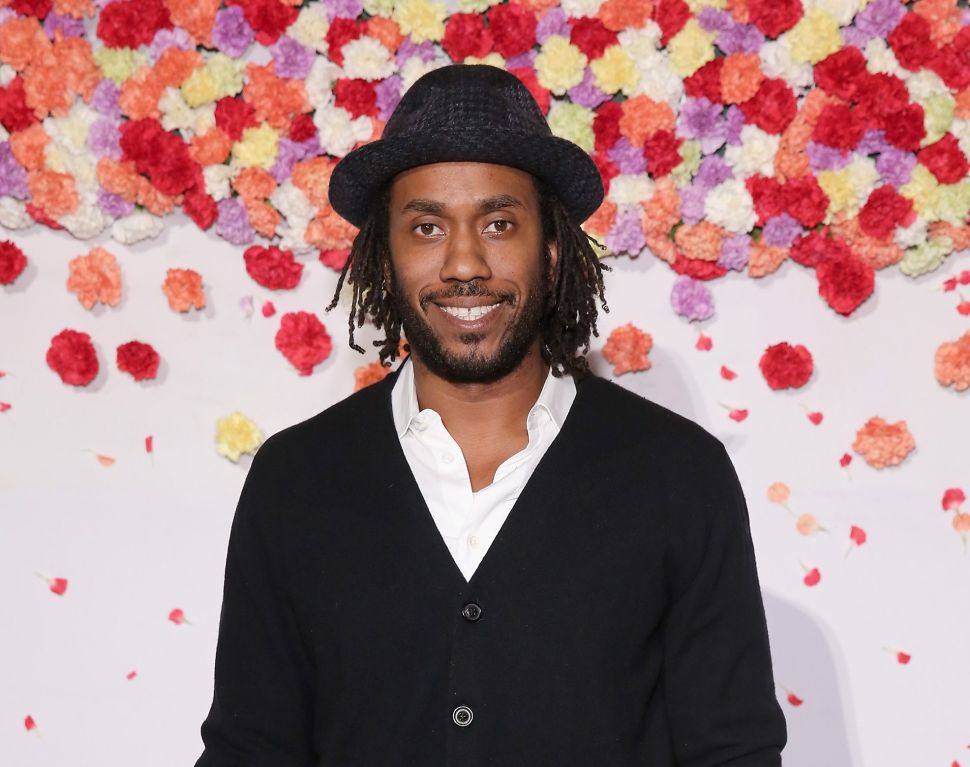 It's been five years since Long Island's Parrish Art Museum (founded in 1897) moved into their Herzog & de Meuron-designed building in Water Mill. The stunning structure, designed as a gigantic barn that harnesses natural light to showcase the museum's art collection, was touted as a bastion of modesty amidst the opulence that permeates much of the surrounding Hamptons area when it opened. Since then, the museum has become a must-see not only for its architecture, but also its robust programming and growing collection.
To celebrate the fifth anniversary of its renaissance, the Parrish is presenting an exhibition of its most esteemed holdings in the exhibition "Five and Forward," on view through October 31, 2018. The installation of nearly 100 works includes thematic exhibitions along with three galleries dedicated to some of the institution's most rich coffers of work by painters like James Brooks, William Merritt Chase and Alan Shields. Additionally, the museum invited artist Rashid Johnson to act as guest curator for a special gallery of selections from the museum's holdings, offering a fresh take on their collection as they forward. Just after the exhibition opened to the public on November 10, Observer spoke with Johnson about what it was like to poke around the Parrish archives.
You've curated an interesting grouping of artists ranging from Red Grooms to Lynda Benglis. What interested you in these works and how did you go about making your decisions from such a wide array to choose from?
If you look at the lineup of artists, I'm sure it doesn't seem like there's a lot of rhyme or reason. Like, why is there an Elliott Erwitt next to a Peter Coffin? It's a disparate group of artists. But, for me, this was an opportunity to have some fun in the Parrish's archives, to really explore. It was like digging in the crates, which is a hip hop reference about searching for gems to sample from in old record crates. There's a great group of beatmakers from the early 1990s called the Diggin' in the Crates Crew, run by Diamond D., and what they did was get as many good old records as they could and find the best possible moments from each, and then they would spin those things together to make a fresh sound. Essentially, that was my strategy for Parrish. I looked through everything, and I just selected the things that I had a response to.
What did you find you were responding to most?
When I started putting this selection together for them, I didn't really know what was there, to be honest. I couldn't go in with a set idea or philosophy like "Oh, this is going to be a show about figuration, or a show about color"—which is what I did for an exhibition I curated earlier in the summer at Rental Gallery in the Hamptons. So I had to let the Parrish collection speak to me. I didn't gravitate to one thing in particular, it was just me picking out works that I liked. It was really liberating in a way.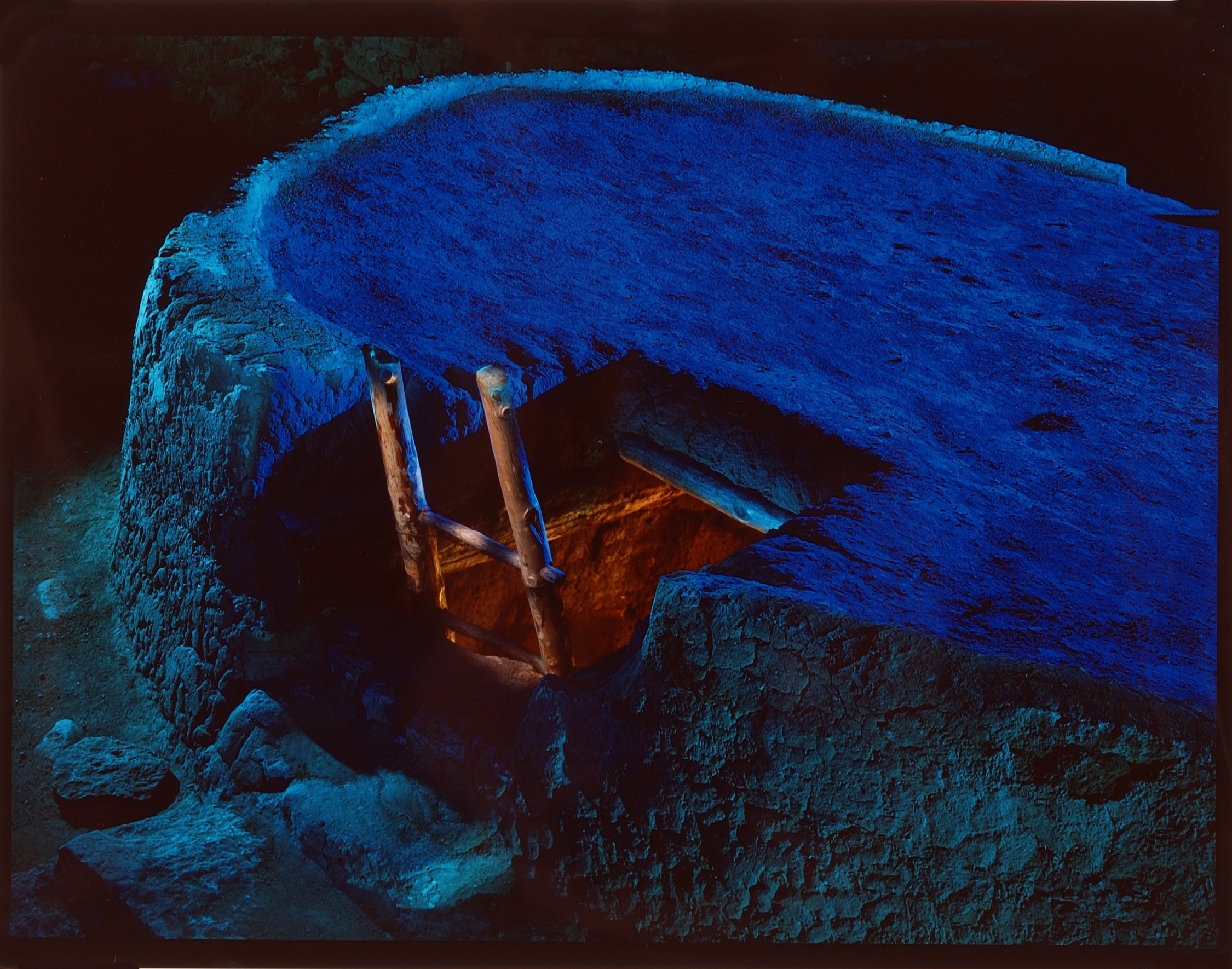 Did you find anything that surprised you?
The element of discovery was a huge for me in this process. Like, I didn't know about Leon Polk Smith's work, to be totally honest. Or Edwin Schlossberg, and I think his untitled painting from 1973 is one of the more interesting pieces I included in the exhibition, in my opinion. Some artists I was familiar with, but I chose lesser known examples of their work, such as Fred Wilson's gutted, destroyed, circular book work from 1992—I didn't know he had made anything like that. There's a Lynda Benglis piece made of beeswax and resin that's kind of Beglis-y, but it's not really what you think of when you think of her work. I was surprised to see Peter Coffin in their collection, since they don't focus heavily on living working artists in that age group, which is essentially my age group. So that was cool to stumble upon.
How do you feel like your perspective as an artist shaped your selections, and how do these works correspond with the rest of the Five and Forward exhibition?
I think that the museum curators' goal for the exhibition was to showcase the strength of the collection and what they've acquired over the years; what sets the collection apart from others. And that's important—it's their job to do that. My goal was different. I kept finding what I like to call "wrinkles" in the collection, little unexpected moments and works that maybe aren't considered to be as "strong" within the greater amalgam of works. The curators were somewhat surprised by my selections, I think.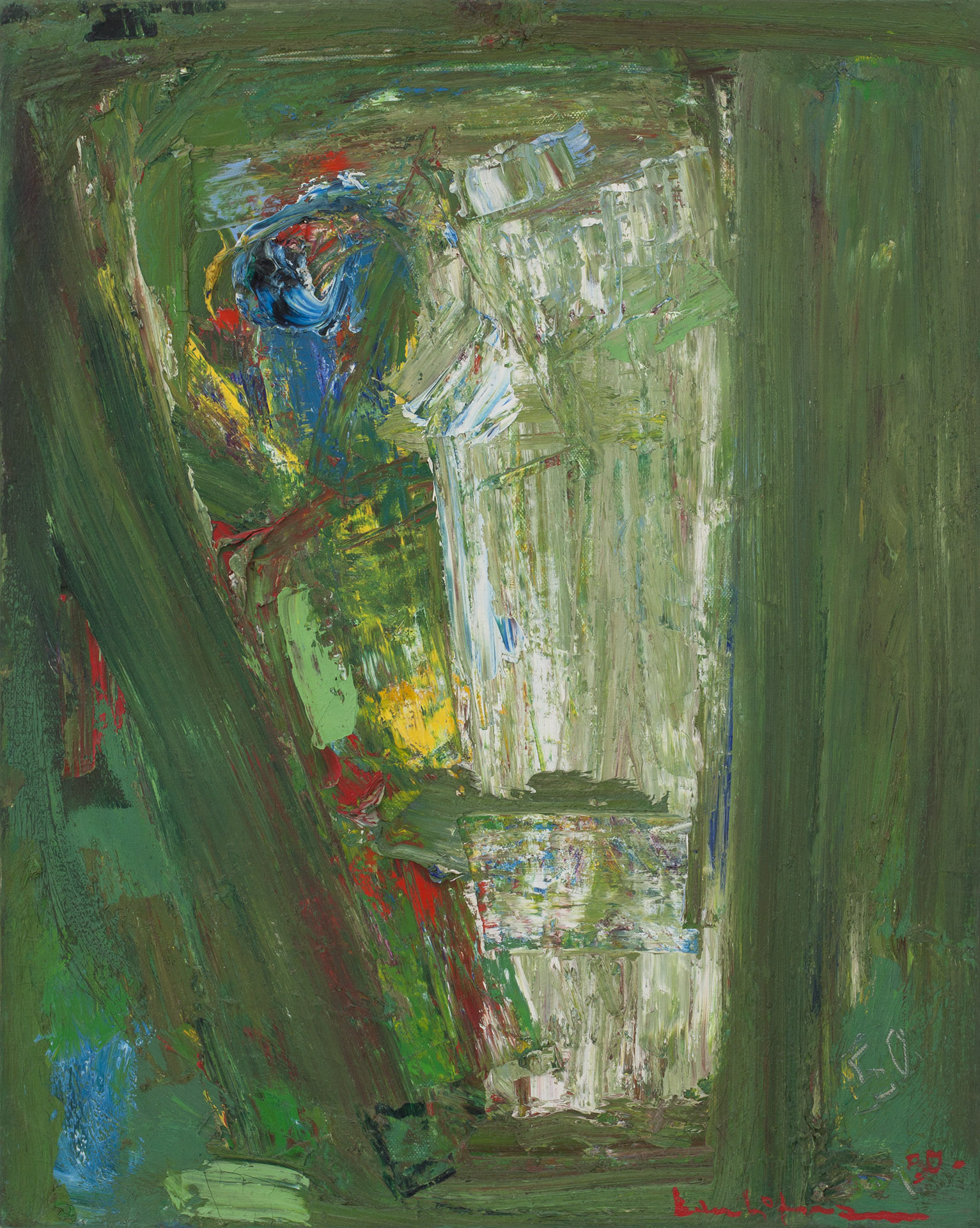 Perhaps you were unfamiliar with the depth and nuances of the Parrish's collection up until this point, but how familiar were you with the museum as a place before taking on this curatorial project?
I go there all the time. For the last several years, my family and I have spent time on Long Island during the summers. We might be "on a break" in that time, but I want to make sure I'm keeping some culture in my life, that I'm still looking at things and thinking about art. And, maybe more importantly, I want my son exposed to culture and art consistently. So my wife and I take him there to see shows, and for lots of events as well. We watched the solar eclipse at the Parrish this year. I like to go there more than I do somewhere like MoMA, honestly.
What are you hoping visitors take away from your selections in Five and Forward?
One of my friends, Terry Atkinson, told me a few years ago, when I was working on my first New York solo show, that I should do the unexpected. So I hope people see something they didn't expect. I hope they're intrigued. I don't think I'm being too ambitious in that way—I just want people to go to museums and be inspired by something.
Margaret Carrigan is a freelance writer and editor. She planned to go to law school but she did terribly on the LSAT, so she got a master's in art history instead. She lives in Brooklyn with her cat, who is named after Alyssa Milano's character from the early aughts CW smash hit series Charmed.