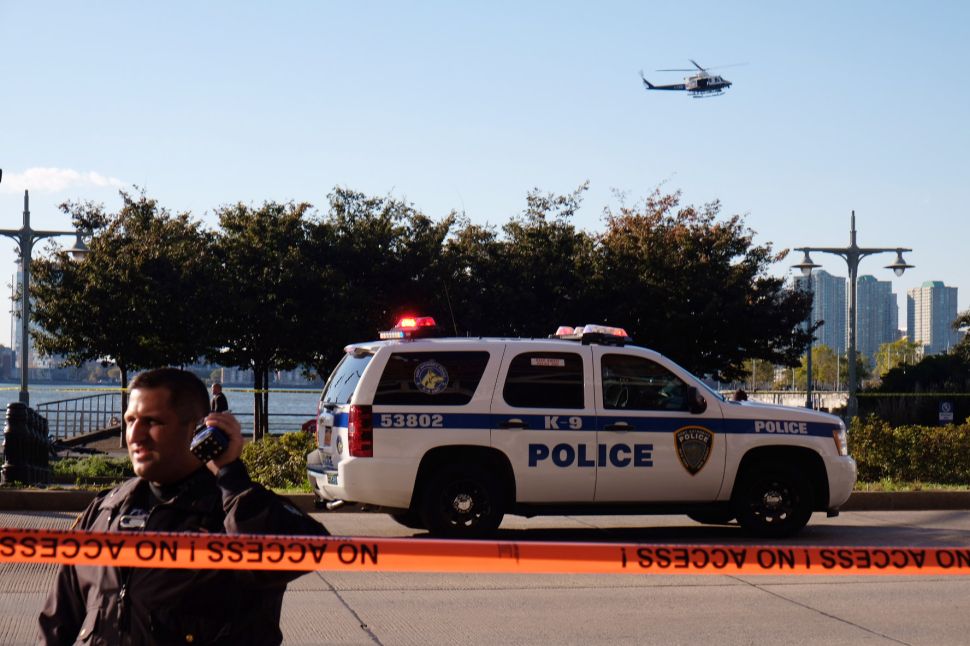 On Tuesday, terror struck downtown Manhattan just hundreds of yards from Ground Zero. A mass murdering Muslim terrorist killed eight people and wounded 11 more.
The Islamic terrorist was Sayfullo Saipov, a 29-year-old man originally from Uzbekistan. He rented a truck and drove it along a bike path, taking out pedestrians along the way.
This was an act of terror.
The Takbir—the Muslim call "Allahu Ahkbar," which in Arabic means "Allah is best"—is the call of the shahid, the martyr, as he commits his act of terror. By yelling this in the act, Saipov proclaimed with pride that he was doing it in the name of Allah.
Saipov followed the exact directions—down to leaving a note in the vehicle—outlined by ISIS in an article published online. ISIS' directions are very clear: it lists step-by-step instructions for how to use a rental truck as a weapon.
The location of the attack was no accident either. The bike path is as close to the hallowed space of Ground Zero as one can get. By carrying out his act of terror against Western infidels in Ground Zero's shadow, Sayfullo Saipov sent a message charged with symbolism to his fellow Islamic extremists. An attack so close to Ground Zero is a call to arms and a reminder, Saipov hoped, that 16 years later, Islam's soldiers can still strike at the heart of Satan.
Islamic terrorists view themselves as soldiers defending their values, and they are determined to kill as many Western infidels, in this case Americans and New Yorkers, as possible. They murder innocent men, women and children to prove their point: Islam is being destroyed by a great Satan called the West, the United States is Satan's general, New York City is the heart of Satan, and Ground Zero is its neuro-transmitting system.
Sayfullo Saipov is not a lone wolf. He is a soldier in the army of Islamic extremism, and his division is ISIS.
In fact, in modern times, no terrorist is an isolated lone wolf. Long ago, terrorists were linked through groups and communicated directly, but not any more. Today, they are connected by digital media and the Internet. Watching videos, perusing websites, and listening to Imams deliver their sermons connects terrorists from all over the world.
Describing a terrorist as a lone wolf actor mollifies the interactions that exist in the new age of terror. There are no card carrying ISIS members in the West. Clicking on a website or watching a video makes a member. ISIS used to vet their members, but now it sends out a blanket message calling for action.
All the recent terror attacks in Belgium, France, England and now, once again, the United States are linked. Those who still use old terms and classifications will be stuck in their understanding of this new global terror network and will be unable to adequately confront and defeat it.
Micah Halpern is a political and foreign affairs commentator, author the "The Micah Report," and host of the weekly TV show "Thinking Out Loud w Micah Halpern." Follow him on twitter: @MicahHalpern