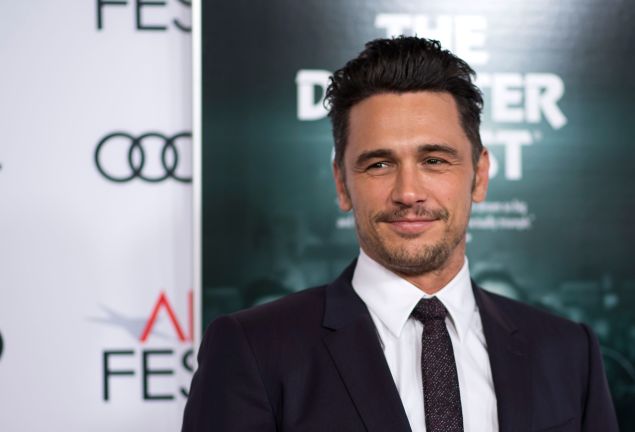 Actor, director, producer, education enthusiast and writer James Franco can now add yet another accomplishment to his long list of descriptors. Franco reportedly sold his eclectic Silver Lake duplex at a serious profit, and it was actually even more than he expected.
Franco paid Mad Men costume designer Janie Bryant just $775,000 for the Spanish-style residence in 2012, and subsequently put it on the market in October for $949,000. He has now parted ways with the 1,496-square-foot home for $1.35 million, according to the Los Angeles Times—perhaps the new owner is a huge fan of James Franco?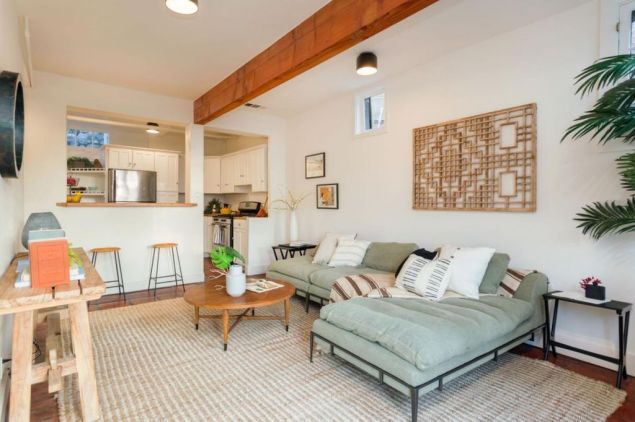 Franco does have a few things to celebrate now—not only did he score a big sale, but his next film, The Disaster Artist, is being released the first week of December.
We wonder if a bidding war broke out over the unusual space. The two-bedroom, two-bathroom compound, which was originally built in 1923, is actually composed of two different units, with a separate top floor "crow's nest" with picture windows, from which one can soak up the views.
There are high ceilings, exposed beams and arched windows, and the petite kitchen has white cabinets and wood countertops. There's also a white brick fireplace in one of the bedrooms, as well as various outdoor spaces and terraces.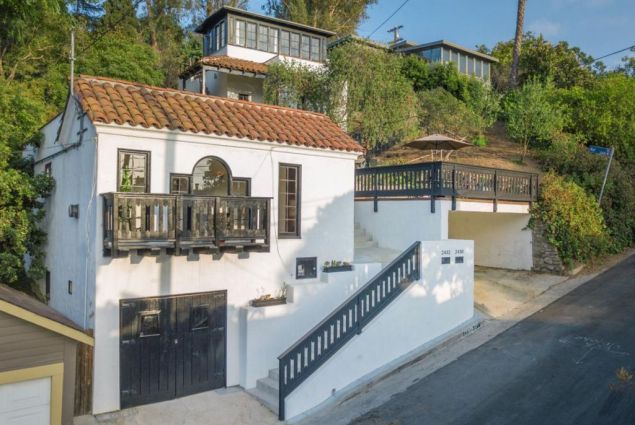 The abode would benefit from a few renovations, but considering the buyer was willing to pay over $400,000 more than Franco listed the house for, we're going to assume they can afford it.
Hopefully, the incoming resident has better luck with the neighbors than Franco did—about a year after Franco bought the house, those living nearby sent an email complaint to Curbed in which they accused Franco of using the property not for residential purposes, but instead as a makeshift production studio.