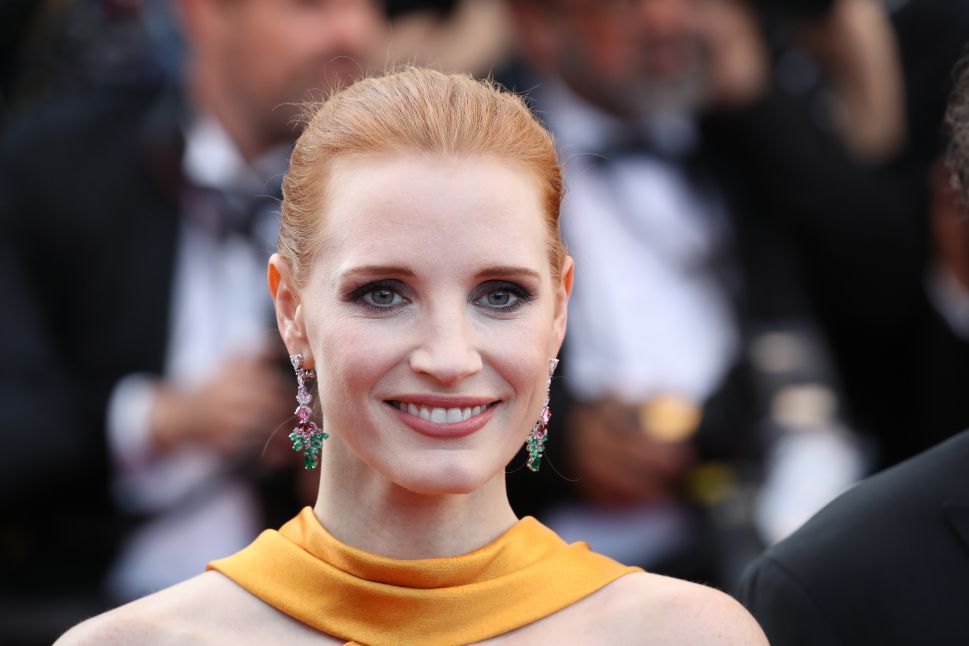 Warner Bros.' It is the most successful horror movie in history by a wide margin with $677 million at the worldwide box office and an 87 percent on Rotten Tomatoes. Given the film's massive success and the nature of Stephen King's source material—the book focuses on the main characters as both children and adults—we always knew a sequel was coming. As such, the Internet has gone crazy in recent months with fan casting scenarios and even the child stars themselves have gotten in on the fun. Sophia Lillis, who plays Beverly Marsh, suggested that Jessica Chastain should play the adult version of her character. Well, wouldn't you know, the two-time Oscar nominee is ready and willing.
In a recent interview with Screen Rant, Chastain said that she'd "kick any clown's ass," further earning all of our stamps of approval for her to headline the It sequel (not that she needed it). While other talented actresses such as Amy Adams have been mentioned in relation to the role, Chastain's involvement is a real possibility given her history with the director.
She worked with Andres Muschietti (and his sister, producer Barbara MUschietti) on his directorial debut, Mama, in 2013. While she admits that "there's a lot of variables" when it comes to potentially joining the It sequel, she did sound more than open to the possibility.
"It depends," she said (we assume no pun intended). "There's a lot of depends on that one. I love Andy and Barbara. I did their first film; they're like family to me. But, there's a lot of variables in this question that need to be answered first."
Given the high profile of It, it's reasonable to expect some A-list names to be interested in the sequel. It's also safe to assume that Muschietti will be given more than the $35 million the studio allotted for the first film's budget. So with more financial leeway, snagging a star like Chastain could be made a lot easier, just as long as she's making as much as her male co-stars.
Fingers crossed the studio can get this done.
It: Chapter 2 (which should really be titled It: You'll Float 2) will hit theaters on September 6, 2019.