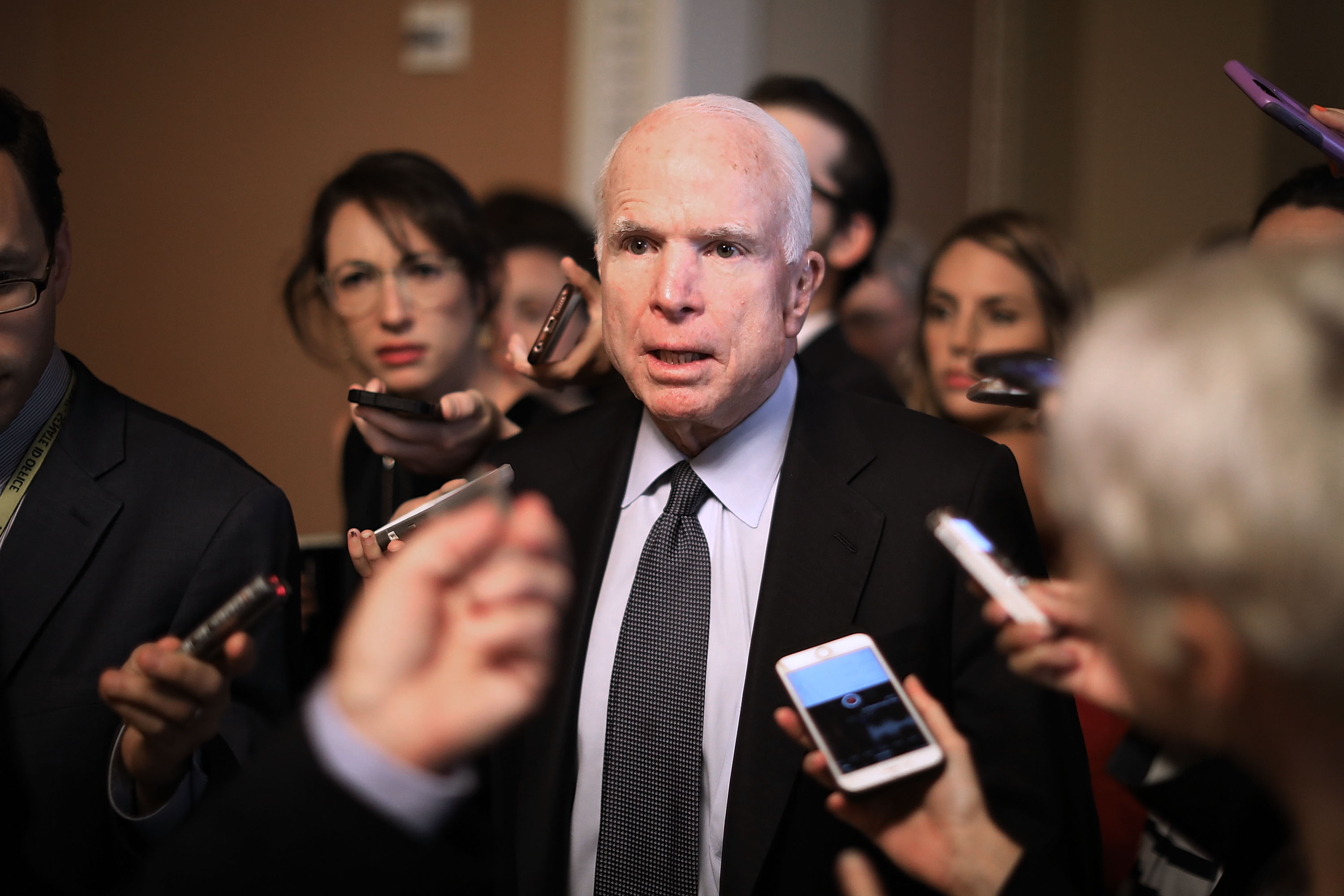 During a hearing on Thursday, Sens. John McCain and Elizabeth Warren launched a futile investigation into John Rood, head of international sales at Lockheed Martin and Trump's top pick for the Pentagon's no. 3 job, to determine if he would be able to separate himself from business ties if appointed as Under Secretary of Defense for Policy. His responses to McCain's and Warren's queries were scattered and unclear.
"Mr. Rood, I suggest you answer the question, or you're going to have trouble getting through this committee," said McCain, the Senate Armed Services chairman. Eventually, McCain requested Rood submit his response in writing "because obviously you are ducking the answer here."
Lockheed Martin, the world's largest defense contractor, conducts business in over 70 countries and has enjoyed a profitable relationship with the Pentagon for decades. This relationship has strengthened significantly under the Trump administration. In August alone, the company acquired an $8 billion Special Forces contract and a $499 million contract for aerospace technology research.
McCain has issued a formal warning to Donald Trump to cease nominations of defense industry executives lest he create a Pentagon steeped in conflicts of interest.
Rood is not Trump's first defense nominee who is an arms industry executive. On Wednesday, the Senate confirmed Trump's choice for Army secretary, Mark Esper, a former defense executive and lobbyist for industry giant Raytheon. Unlike Rood, Esper stated that he would separate himself from all business matters, a proclamation that gained him McCain's support.
"His record of service in the Army, in the Pentagon, and on Capitol Hill provides the foundation for the leadership our soldiers deserve," McCain said in a speech following his nomination.
Trump's questionable nominations are not reserved to the Pentagon. This week, he appointed former pharmaceutical executive and lobbyist Alex Azar as Health and Human Services secretary, a decision that further services the pharmaceutical as it escalates America's opioid crisis by overproducing painkillers, overprescribing patients and flooding prescription opiates into the black market. Azar's career highlights include backing Republican efforts to repeal the Affordable Care Act and raising the price of lifesaving drugs as a pharmaceutical executive—as head of U.S. operations for Eli Lily and Company, Azar doubled the price of Humalog, an insulin product on which many of the 29 million Americans with diabetes depend.
The Pentagon currently has 38 vacant defense leadership roles that require Senate confirmation, and 23 nominees await confirmation. Aside from his support of Esper, McCain has expressed opposition to filling the Pentagon with industry insiders. "From this point forward, I will not support any further nominees with that background," McCain stated.
Francesca Friday is New York City-based National Politics contributor for Observer. Follow her on Twitter: @friday_tweets_