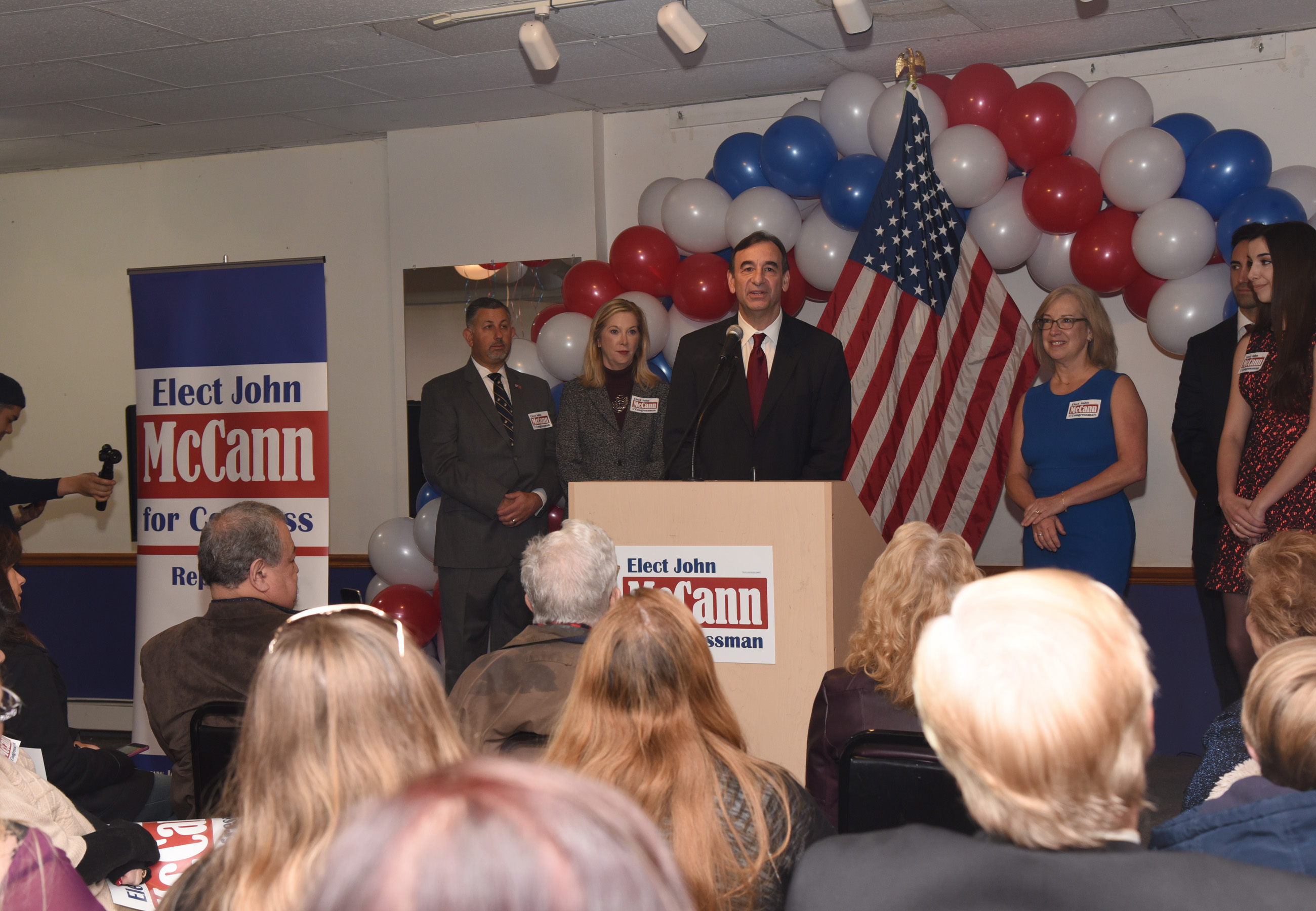 John McCann is the latest Republican jumping into the race for the 5th congressional district, hoping to challenge Rep. Josh Gottheimer (D-5), who flipped the seat in 2016.
"We are going to make it past the primary and we are going to raise a lot of money because people in the United States of America do not support left-wing ideologues," McCann said, claiming that Gottheimer's values are out of step with his Republican-leaning district.
Gottheimer, a former corporate executive who was a speechwriter for President Bill Clinton, narrowly won victory over 14-year incumbent Scott Garrett, a Republican.
The National Republican Congressional Committee want the seat back in 2018. But national Democrats are focused on keeping the seat and will likely pour significant resources into the district in order to keep Gottheimer in Congress. So far, he has raised more than $2 million for his campaign, according to filings with the Federal Election Commission.
Gottheimer is the co-chair of the Problem Solvers Caucus, a bipartisan group of House members trying to get a word in edgewise into heated policy debates such as over health care. He also often regularly partners with Rep. Leonard Lance (R-7), a fellow caucus member.
"I know he portrays himself as a moderate, but I don't believe that he is," McCann said of Gottheimer. "It is not about how he votes, it is also about how he leads. He supports the left-wing agenda and ideology that the Democratic Party has become."
But before he can face Gottheimer, McCann will need to win the June primary. Former Bogota Mayor Steve Lonegan, a Republican who has previously run for governor, Senate and the House, is already in the race. Republican Jason Sarnoski is also registered to run in the primary, according to FEC reports.
McCann is former legal counsel to Bergen County Sheriff Michael Saudino and a former Cresskill councilman. He said his campaign will focus on making New Jersey more affordable.
Lonegan already has over $600,000 in his campaign account, $500,000 of which was self-loaned, and has received some public support from the NRCC.
"It's incredible that we have another out of touch TeaPartier in this race," Democratic Congressional Campaign Committee spokesman Evan Lukaske said of McCann. "It is extra ironic that moments after he crowed about his relationship with law enforcement, the Police Benevolent Association came out against John McCann, questioning his ability to protect our safety from crime and acts of terror."
McCann is a lawyer and general counsel to the New Jersey Sheriffs Association. He lives in Oakland with his wife, Sharon. They have two daughters currently in college.