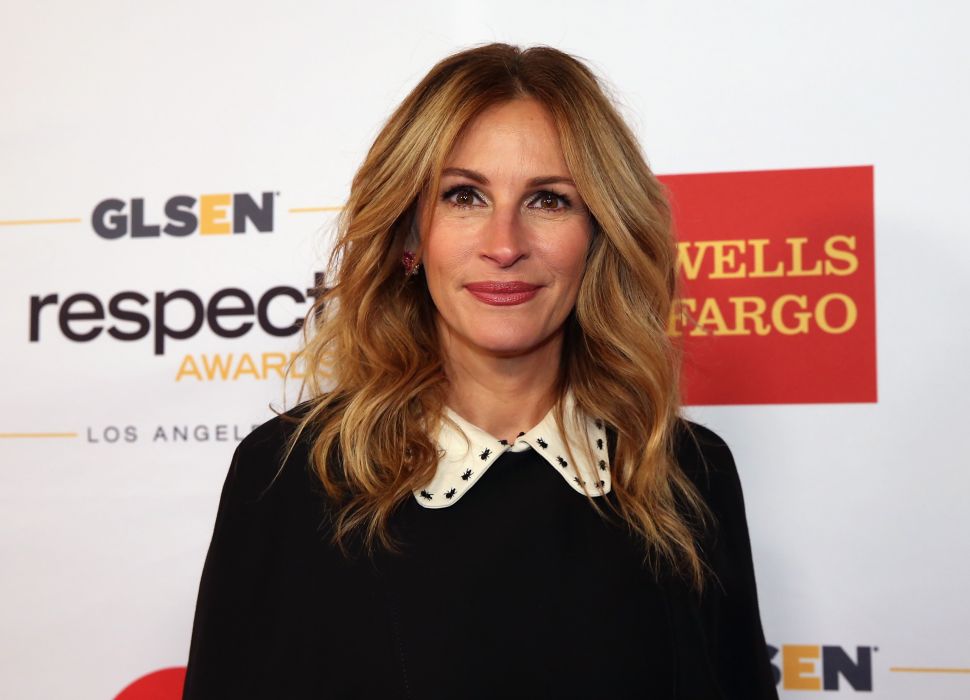 Unfortunately, it's tough to find someone in the entertainment industry these days who hasn't been sexually harassed at one time or another. Based on recent scandals, it looks as if female performers make up the majority of victims, with practically every actress of note coming out with a disturbing story. But even if you haven't lived through such an experience, it doesn't mean you can't be appalled by such behavior and sympathetic to others. Though Julia Roberts has not been subjected to such treatment during her time in Hollywood, she still knows that this recent wave of accusations is "ugly."
"You know, it's all so ugly in so many ways," she said on Thursday's Today show. "I've never had this experience. I mean, I almost feel bad saying that because I don't know why I was spared. You hear some of these heart-wrenching, awful stories — and I have a daughter — it is heartbreaking. But it's not been part of my experience."
[protected-iframe id="e0e3dc3cb5c0ad8fe677ab301a9d0b2e-35584880-125099115″ info="https://www.today.com/offsite/julia-roberts-talks-about-new-film-wonder-and-sexual-harassment-in-hollywood-1097281604000″ width="300″ height="150″ frameborder="0″ scrolling="no"]
Though Roberts has never personally been affected by such behavior, she did speak out against sexual harassers amid the revelations about Harvey Weinstein's decades of sexual misconduct.
"A corrupt, powerful man wields his influence to abuse and manipulate women. We've heard this infuriating, heartbreaking story countless times before. And now here we go again. I stand firm in the hope that we will finally come together as a society to stand up against this kind of predatory behavior, to help victims find their voices and their healing, and to stop it once and for all."
During Roberts' interview on Today, co-host Matt Lauer asked if she would have been able to recognize the type of inappropriate predatory patterns and behavior many of these men exhibited when she was a young actress.
"Perhaps I wouldn't have recognized it for what it was," she said. "I don't know."
It's scary to think the positions young females in the industry are put in when someone as recognized and successful as Julia Roberts isn't sure if she could have acknowledged such behavior.
Roberts can next be seen in this month's Wonder.