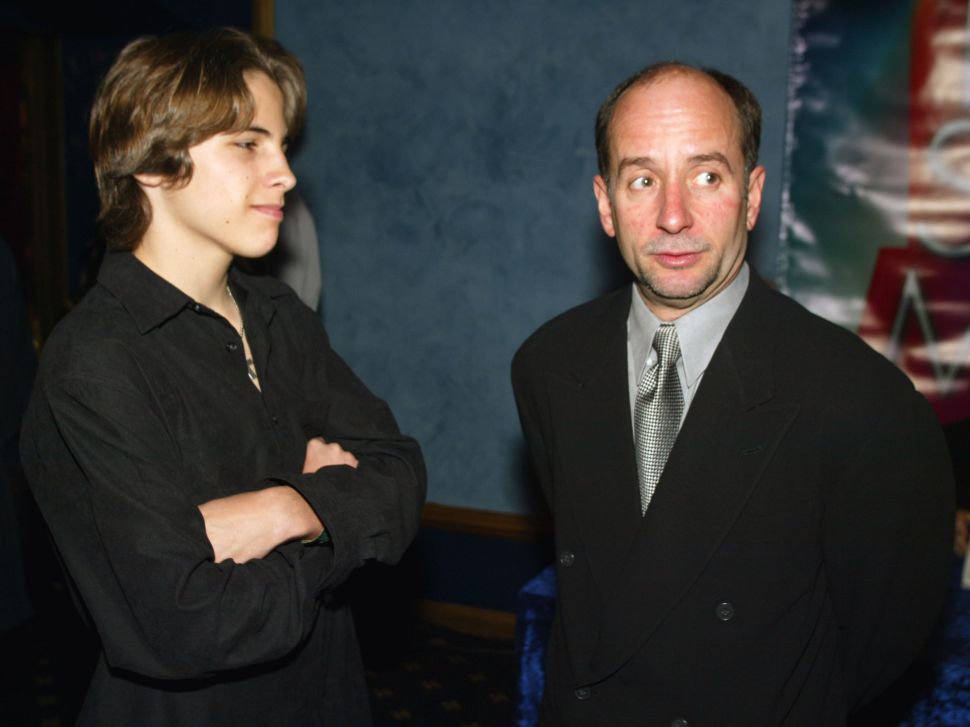 Julio Mechoso, a character actor who appeared in a handful of films and television series including Jurassic Park III and Seinfeld, has died. He was 62.
According to the Miami Herald, Mechoso died Saturday of a heart attack.
Mechoso was known for playing an array of tough guys throughout his long career and was also a frequent collaborator with friends Andy Garcia and Robert Rodriguez.
Garcia paid tribute to Mechoso in a statement, saying: "Julio is a unique and extraordinary artist. I say 'is,' because his artistry will carry on and will be present in all that will witness it. That will never die."
The pair worked together on several projects, including Internal Affairs (1990), The Lost City (2005), Magic City Memoirs (2011) and A Dark Truth (2012) and in the TV movies Clinton and Nadine (1998) and For Love or Country: The Arturo Sandoval Story (2000).
Mechoso appeared in Rodriguez-directed films such as Once Upon a Time in Mexico (2003), Planet Terror (2007), Grindhouse (2007) and Machete Kills (2013).
The actor also snagged roles in popular films such as Bad Boys (1995), Blue Streak (1999), Jurassic Park III (2001), Phone Booth (2002), The Legend of Zorro (2005), Little Miss Sunshine (2006). His most recent role came in Inheritance and the TV series Madam Secretary.
You can read Garcia's full tribute to Mechoso below:
"How can one express the extreme loss of someone so close to you, the extreme emptiness that one feels now and forever. A sudden loss is always unjust, but in the case of Julio Oscar Mechoso, my friend, my soulmate, it is greater than that, as I have lost the truest of friends. Julio is a unique and extraordinary artist. I say "is," because his artistry will carry on and will be present in all that will witness it. That will never die. 

He shared with us his deepest, most personal soul, always readily available for us to see. His emotional range as an actor is unequaled. His dedication to research and psychology was something to witness and admire. We were always there for each other, whether to help with a part, develop a script or discuss the sublime nature of the work. 

I always wanted Julio with me in any work that I was doing, because Julio always elevated the film. Working with him was for me an effortless privilege. We got off on each other, we laughed, we cried together. He was an actor's actor. We all knew what he was capable of delivering, and it was always quite extraordinary.

His charisma was uncanny. Ever since we met in college, he captivated me with his work, whether in his imitation of George C. Scott as Patton or his soulful rendition of Randall in Slow Dance on a Killing Ground. The character of Randall had a hole in his heart; Julio showed it to us. It was an unforgettable moment. How did he do it? We marveled at his depth. Now I too have a hole in my heart, a hole that will never be filled. Only in his memory and his constant inspiration will the edges of the hole harden and not bleed. 

Julio cherished the work of an actor. He treated it with great respect. He honored it. He was fearless and experimental. Always living and searching for the absolute truth. He was proud to be an actor. But he was most proud of his family. The love of his life, Linda … what a beautiful relationship they shared. And the pride and love he had for his three children, Melinda, J.J. and C.J., was a marvel.

As Julio would often say to me, I would take a bullet for them. He would also say that to me. "Bicho" he would call me. "Bicho, I would take a bullet for you." This I never doubted. It was a loving but serious declaration. Perhaps there was a stray bullet in the air that tragic night you left us, and you took it for all of us.

I will cherish all the precious and sublime times we shared acting and perhaps even more, singing together our beloved Rumba's.

We learned together our craft. I am proud to say that together we elevated it to an art form. We shared family, friends, Dolphins, food, drink and music, always with our families by our side. 

I will miss you, my brother. You left us an incredible and inspirational body of work. 

I will carry on, as you would like me to. As it is our duty. With you always by my side. Cherishing the work and honoring your spirit in my work. That is my promise to you."