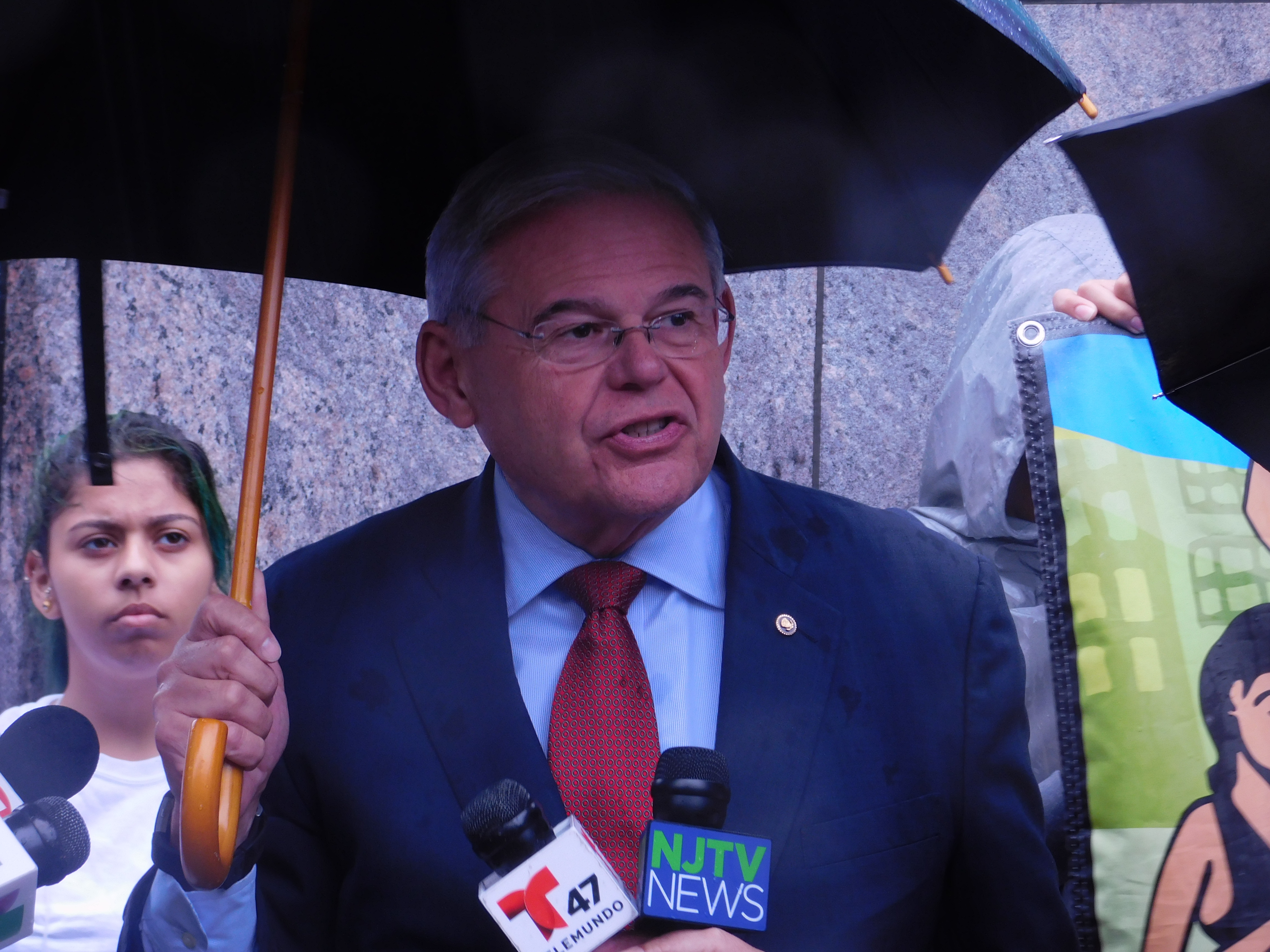 The 12 jurors weighing corruption charges against Sen. Bob Menendez on Monday told Judge William H. Walls that they are deadlocked on all counts, a sign that the proceedings could end in a mistrial.
Jurors sent Walls a note saying they were not able to reach a unanimous decision on any of the 18 counts prosecutors filed against Menendez and co-defendant Salomon Melgen, the wealthy Florida eye doctor and top Menendez donor.
"As of 2 p.m., on behalf of all jurors, we cannot reach a unanimous decision on any of the charges. Is there any additional guidance? What do we do now?" the note read.
Walls dismissed jurors early but ordered them to return to court on Tuesday and continue deliberations despite the deadlock.
Last week, a dismissed juror, Evelyn Arroyo-Maultsby, told reporters that she believed Menendez was not guilty and predicted the trial would end with a hung jury.
Arroyo-Maultsby was dismissed so she could go on a pre-arranged vacation. On Monday, an alternate was brought in to replace her. The deliberations were supposed to start from scratch once the alternate juror was seated, but instead, the jury seemed to zoom back into the logjam described by Arroyo-Maultsby.
"What I saw in the courtroom was that he was not guilty of all counts; so was Dr. Melgen," Arroyo-Maultsby said on Thursday following her dismissal. "They are friends. And if my friend, if I was rich and I had a lot of money and if I want to take my friend somewhere, why can't I?"
Although jurors are supposed to tune out of media coverage related to the Menendez trial, some jurors told Walls on Monday that they had heard Arroyo-Maultsby's remarks. After a private discussion with those jurors, Walls allowed deliberations to continue until he received the note from the jury about the deadlock.