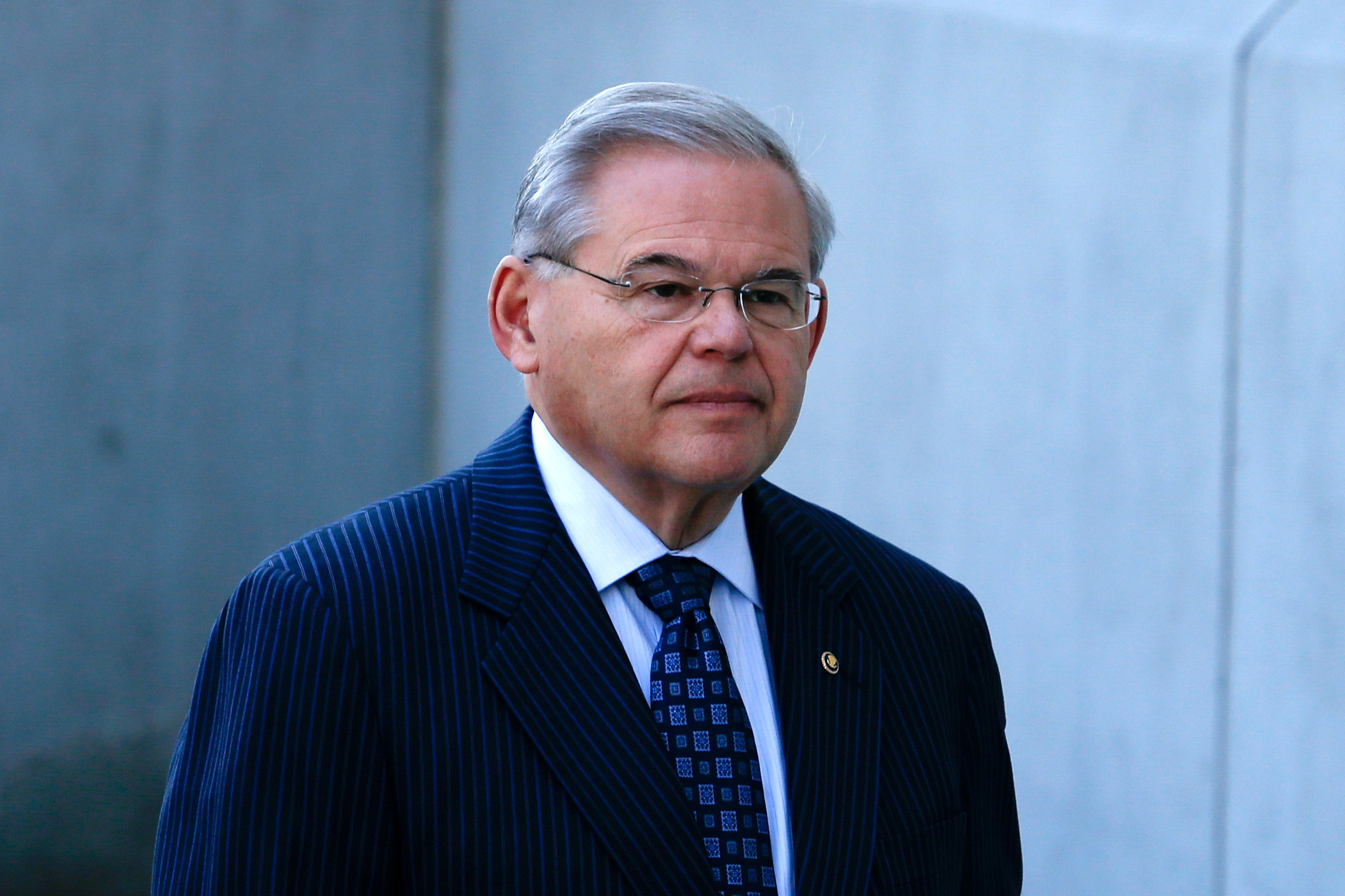 A verdict in Sen. Bob Menendez's corruption trial could come this week.
Twelve jurors on Monday began deliberating on charges that the senator accepted gifts and bribes from co-defendant Salomon Melgen in exchange for political favors, exactly two months since the trial began on Sept. 6.
Federal prosecutors alleged in the trial that Menendez received lavish gifts including stays at luxury hotels, flights on Melgen's private jet and hundreds of thousands of dollars in campaign donations from Melgen, a wealthy Florida eye doctor. In exchange, they alleged, Menendez was Melgen's "personal senator," using the influence of his office in Washington to press federal agencies on several of Melgen's business interests.
Menendez and his attorneys argued that the senator and Melgen were close friends and that the actions taken by Menendez did not meet the criteria of "official acts" under U.S. bribery law. The defense team, led by attorney Abbe Lowell, has claimed that Menendez's actions on issues related to Melgen were legitimate policy concerns.
"Never, not once, not once have I dishonored my public office," Menendez told reporters before the first day of court proceedings. After his attorneys rested last week, Menendez said he was confident that the jurors would reach a "not guilty" verdict. Menendez and Melgen both decided not to testify in their own defense.
Menendez and Melgen's attorneys moved for a mistrial, claiming that U.S. District Judge William Walls had barred key witnesses and evidence and prevented the defense from mounting a proper case. Walls denied the mistrial motion.
The stakes are high for Menendez, the first sitting senator in 36 years to go on trial.
If Menendez were convicted, he would face pressure to resign from the Senate. But the timing would be key. If the conviction and resignation came before Jan. 16, it would fall on Republican Gov. Chris Christie to appoint an interim replacement. But some observers say Menendez, if convicted, could hang on until after Jan. 16 and get cover from Democrats in New Jersey and the Senate. If Phil Murphy, the Democratic nominee for governor, wins tomorrow as expected and the Senate seat becomes vacant after Jan. 16, Murphy would pick the replacement.
Walls promised a juror at the onset of the trial that she would be able to go on a scheduled vacation next week. So, if deliberations go past Friday, an alternate juror would need to be brought in and deliberations would have to start from scratch.
During last year's Bridgegate trial deliberations — the last time there was a high-profile political corruption case in New Jersey — jurors deliberated for four days.