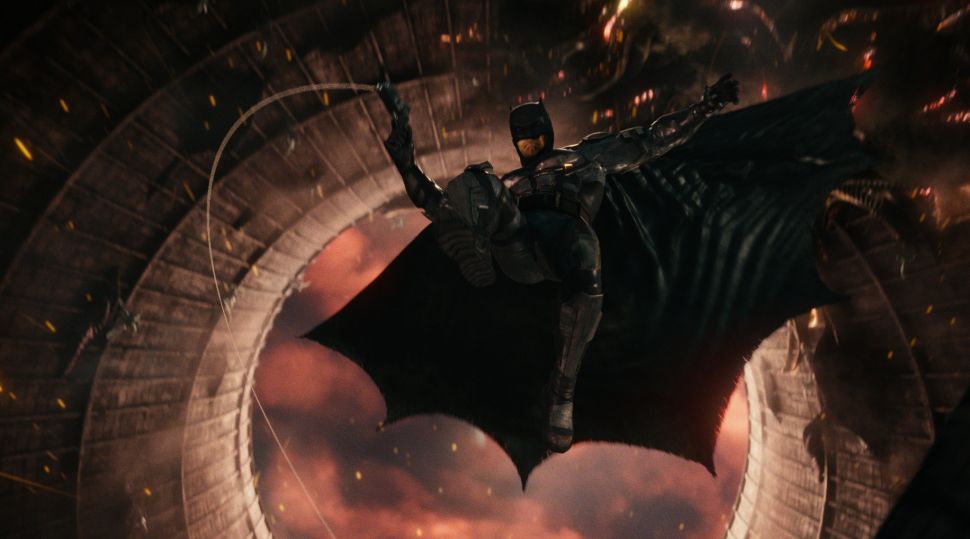 Warner Bros. doesn't need Justice League to put up Avengers numbers at the box office thanks to the stellar year the studio has enjoyed, but it would be nice for the long-term health of the DC Extended Universe if the film performed well. That's why some were worried when initial box office tracking pegged Justice League for a domestic opening weekend between $110 million and $120 million, while Batman v Superman: Dawn of Justice opened to $166 million last year. While that stateside projection still holds true, the worldwide tracking numbers predict a solid but unspectacular opening.
Deadline reports that Justice League is expected to haul in between $325 million and $355 million worldwide in its opening weekend. Such a take would place the film ahead of fellow DCEU entry Suicide Squad ($267 million) and 20th Century Fox's Deadpool ($264.7 million), but behind Marvel's Iron Man 3 ($372.5 million). Obviously, that's a huge chunk of change, but WB was likely hoping for a bit more. Everyone wants the gold, but a medal is still a medal.
Thus far, several of the DCEU films have underperformed at the box office relative to expectations outside of Wonder Woman. The mixed-to-positive early reactions to Justice League were not enough to overcome the critical consensus that the film is enjoyable but flawed. It likely won't threaten for the $1 billion mark that other major superhero team-ups such as the Avengers films and Captain America: Civil War have crossed. Not helping matters is that Thor: Ragnarok will be in just its third week of release when Justice League bows worldwide this weekend.
However, there's reason to believe that Justice League might fall into the high end of that $110 million to $120 million estimate. Director Zack Snyder was forced to step away from the movie earlier this year for family reasons and was replaced by Avengers helmer Joss Whedon, whose quip-filled dialogue is a staple of the successful Marvel Cinematic Universe. Gal Gadot's Wonder Woman has also reportedly been re-positioned as a central force in the film during extensive reshoots following the breakout of her solo movie this summer ($421.6 million domestic). Finally, there's been a lot made of Rotten Tomatoes' decision to withhold its score for the film until Thursday at 12:01 AM when its new Facebook show See It/Skip It airs. Regardless of the ethics behind such a move, there's no denying that the 27 percent BvS racked up last year played into early fan opinion.
Barring a miraculous and unexpected flop, Justice League's box office success or failure will not derail the DCEU. More movies are coming as are more unconnected superhero extravaganzas. So while Marvel may sleep easy with the knowledge that it still reigns supreme in the revenue race, WB doesn't really have anything to worry about financially overall.