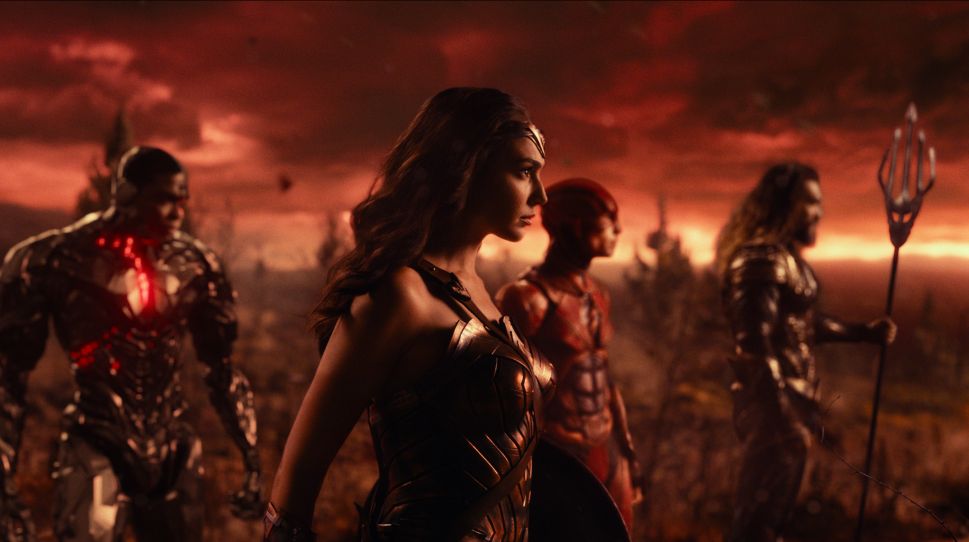 Warner Bros.' Justice League hits theaters on Friday with the embargo on critical reviews lifting 48 hours prior. That means Rotten Tomatoes, the end all-be all for shaping America's consensus opinions on all things entertainment, has yet to assign the film a score. So why not have some fun and try to predict what that number may be. Sound good?
UPDATE: According to ScreenRant, Rotten Tomatoes won't be revealing Justice League's Tomatometer score until Thursday, more than one day after the review embargo lifts. Make of that what you will.
Before we get into it, it's important to remember that a RT score isn't like a test grade out of 100 percent. Instead, Rotten Tomatoes is an aggregator site that measures what percentage of critic reviews are positive. So to use DC's chief rival, Marvel, as an example, Thor:Ragnarok currently boasts a 93 percent from all critics (fancy schmancy top critics have their own section). That means 93 percent of the reviews RT sifted through were positive, not that each individual critic gave the film an "A-" grade. Got it?
Now WB's DC Extended Universe has been—how do I put this lightly?—a mixed bag thus far. Man of Steel (55 percent), Batman v Superman: Dawn of Justice (27 percent) and Suicide Squad (26 percent) have all disappointed, while the feel good Wonder Woman (92 percent) has marked a high point for the franchise. Given the success of the latter, the DCEU is riding a rare wave of goodwill from fans. Now is the time to strike if Warner Bros. wants to establish its superhero titles as true juggernauts rather than the critical and (somewhat) financial disappointments they have been previously.
Though Warner Bros. has enjoyed a remarkably successful year at the box office, the first ever on-screen team-up of Superman, Batman, Aquaman, Flash and Cyborg is important for the health of arguably its biggest franchise. The behind-the-scenes shakeups—BvS director Zack Snyder left the project in May and was replaced by Avengers helmer Joss Whedon, who oversaw extensive reshoots—has fans concerned about the feel of the final project. However, the first critical reactions to the movie have been mixed-to-positive. The general consensus from those that have seen it is that it is a flawed but enjoyable picture, even if it's trying too hard to overcompensate for past missteps.
Once official reviews start pouring in, we have a feeling that the film's more fun and playful tone will be the centerpiece of conversation rather than the rumored plot holes and story issues. Then again, a disappointing opening weekend at the box office could generate more negative chatter.
Overall, we expect the final Rotten Tomatoes score to come in right around 65 percent to 70 percent, making it a solid entry in the DCEU.