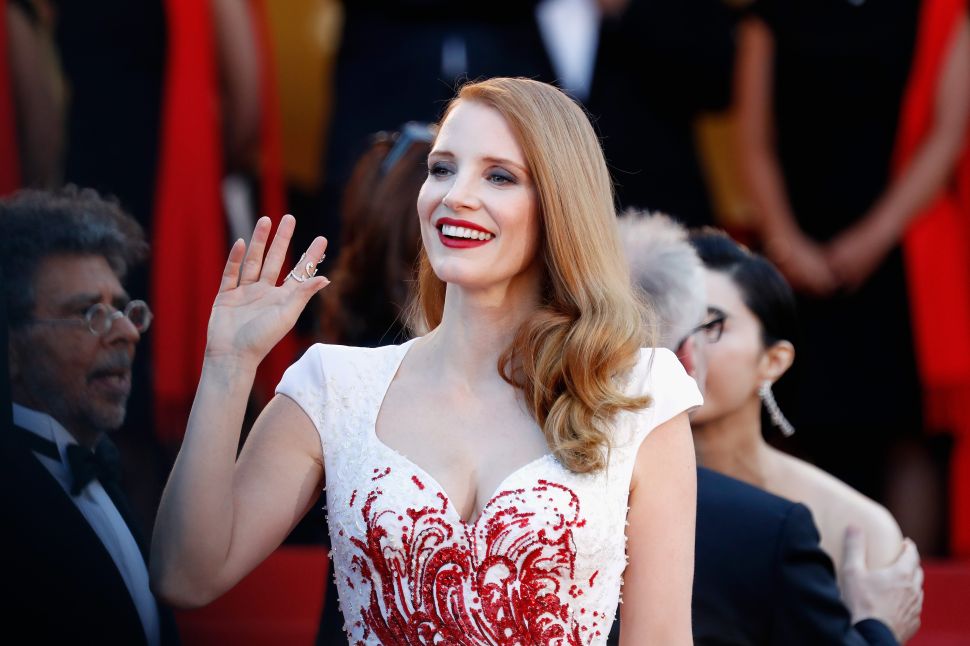 In the aftermath of multiple accusers stepping forward with sexual misconduct allegations against Kevin Spacey, Netflix has suspended his popular series House of Cards indefinitely and potentially begun developing a spinoff. But instead of going on hiatus or greenlighting an entirely new show, two-time Oscar-nominee Jessica Chastain has a different idea.
Chastain wants Robin Wright's Claire Underwood to become the focal point of the series in a post-Spacey world. And honestly, the show has inadvertently set up the story to make such a change not only possible, but welcome. House of Cards' critical reception has been mixed in recent seasons and despite some Emmys love, it isn't nearly as addicting as it was in the early years. Why not take it in a new direction with the sound foundation already in place?
If you aren't caught up on all five seasons of House of Cards, turn back now. Spoilers ahead.
Season five saw Spacey's Frank Underwood resign the presidency and Wright's vice president ascend to the Oval Office. She's already in the greatest position of power that she can be in within the show's story. It would be easy to develop an intricate and appropriately juicy off-screen death or incarceration for Spacey's character at this point. Then, the series would be free to follow Claire's political machinations moving forward. More importantly, it would offer Netflix a chance to make good with Wright.
The actress, who also serves as producer and occasional director, drew significant attention last year when she demanded to receive equal pay as her male co-star. She even threatened "to go public" if her salary wasn't bumped. As of May, she said that Netflix had not yet put her on an equal pay scale as Spacey.
Given that House of Cards is Netflix's flagship series that marked their successful entry into the original programming arena, keeping the brand alive for one last season makes sense. With Wright and Claire in place, the streaming service has the means to close out the series on a high note. But will they do so?