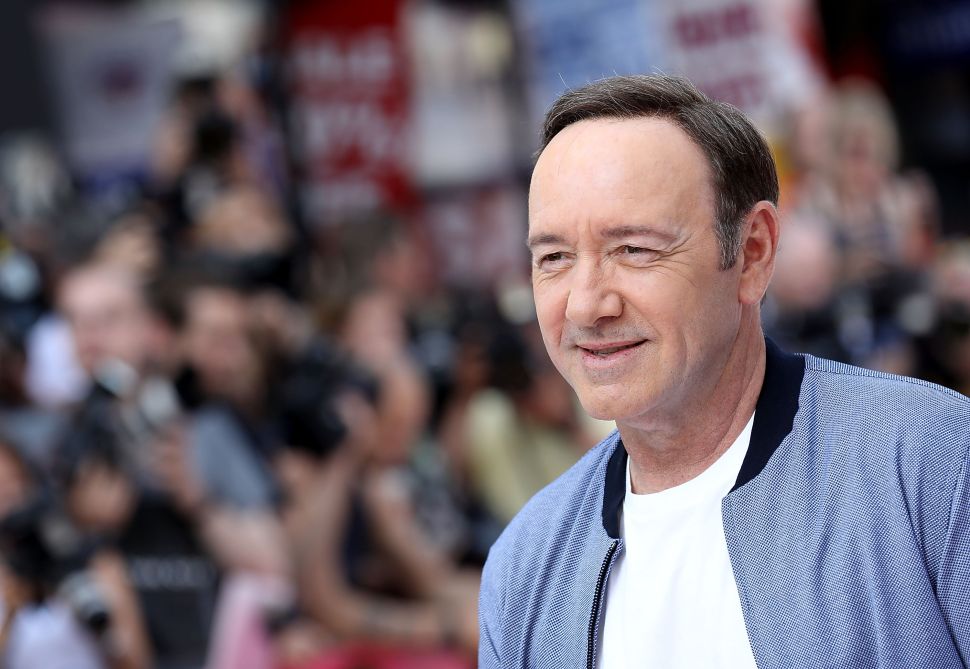 Following multiple allegations of sexual misconduct levied against Kevin Spacey, sparked by Star Trek: Discovery actor Anthony Rapp first accusation, the 58-year-old actor will seek "evaluation and treatment."
"Kevin Spacey is taking the time necessary to seek evaluation and treatment. No other information is available at this time," the actor's representative said in a statement provided to TheWrap.
Rapp claimed that Spacey made an unwanted sexual advance on him when he was just 14-years-old. Spacey's response to the accusation has been met with widespread criticism as he appeared to try and deflect attention by confirming publicly for the first time that he is gay.
Netflix, home of Spacey's critically acclaimed series House of Cards, announced soon after that the show would end after its upcoming sixth season, though the streaming service stressed that this decision had been in the works long before Rapp's accusation. At the time, Netflix and series producer Media Rights Capital released a joint statement saying they "are deeply troubled by last night's news concerning Kevin Spacey. In response to last night's revelations, executives from both of our companies arrived in Baltimore this afternoon to meet with our cast and crew to ensure that they continue to feel safe and supported. As previously scheduled, Kevin Spacey is not working on set at this time."
However, after further consideration, Netflix announced that production on House of Cards had been suspended indefinitely. Not only that, but the company is also reportedly developing a potential spinoff instead.
Rapp's comments have led the way for other accusers to step forward and publicly speak about their own experiences with Spacey in much the same way that several women have joined the chorus against Harvey Weinstein. Two additional men publicly accused Spacey on Wednesday. As a result, the TV Academy decided not to award Spacey with the Emmy Founders Award as was planned and the actor's former London theater created an anonymous tip line for "inappropriate behavior," per TheWrap.
Spacey becomes the latest in a growing group of prominent entertainment figures to be accused of sexual misconduct alongside Weinstein, writer/director/producer Brett Ratner, actor Dustin Hoffman, writer/director James Toback and others.