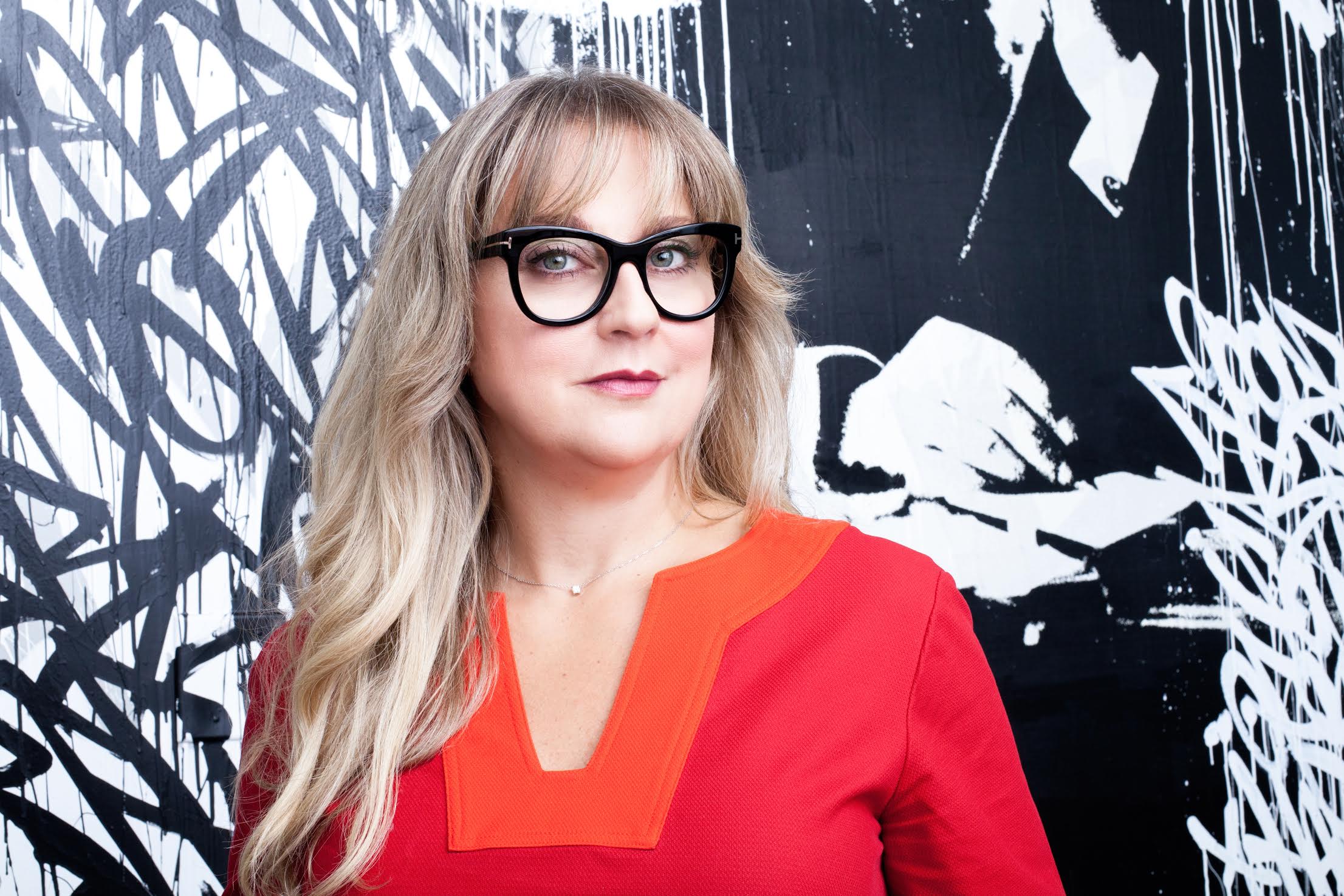 Celebrities put on a good show of chowing down on hamburgers on Instagram and detailing their super healthy diets for women's magazines (no one will ever forget Amanda Chantal Bacon's food journal), but have you ever wondered what they're really eating? Kathleen Schaffer, the Creative Director at catering and production company Schaffer, is the unofficial caterer to the stars, famous for crafting elaborate menus for television's biggest premiere parties. She's worked on the Breaking Bad series finale and the season premiere parties for Ballers, Insecure and The Handmaid's Tale. 
But she doesn't only do themed dinner parties. She also caters to an A-list clientele, including Angelina Jolie, David Beckham, Reese Witherspoon and George Clooney.
We caught up with the caterer to find out what A-listers really eat and how to throw the perfect, no-stress dinner party.
What are some of the most surprising requests from celebrities?
Most requests are for specific dietary needs—gluten-free, vegan, raw—or a brand of tea or water in their green room. We are always surprised by requests for restrictive diets, and then we see the celebrity at an event eating a Nashville fried chicken sliders or French fries. It is a nice reminder that even the thinnest and most beautiful person also wants to indulge on occasion and has their particular weaknesses for treats.
In general, have you seen people opting for healthier options in recent years, even at dinner parties?
People are more conscientious about where their food is from more than ever before and if its organically grown and GMO-free. There is definitely a trend of Ketogenic, low carb and Paleo diets at the moment. Vegan options are necessary at every event we do.
What are some of the favorite themed parties you've thrown for TV shows? 
My favorite themed party, hands down, was the series finale of Breaking Bad. We created a menu and implemented design elements based on details from the show that true fans would appreciate. The event producer, Lacy Maxwell, gave us creative license to go over-the-top with our ideas and presentation. As huge fans of the show, we were able to pay homage and deliver an incredible experience for the guests.
Can you give us some tips for hosting a dinner party in a less stressful way? 
Prepare everything in advance and be a guest at your own party. Do not take on more than you can handle. There is a reason why we have an event company—most people can't prepare food and drinks and décor for a large group. It's a certain skill set that requires excellent planning and execution.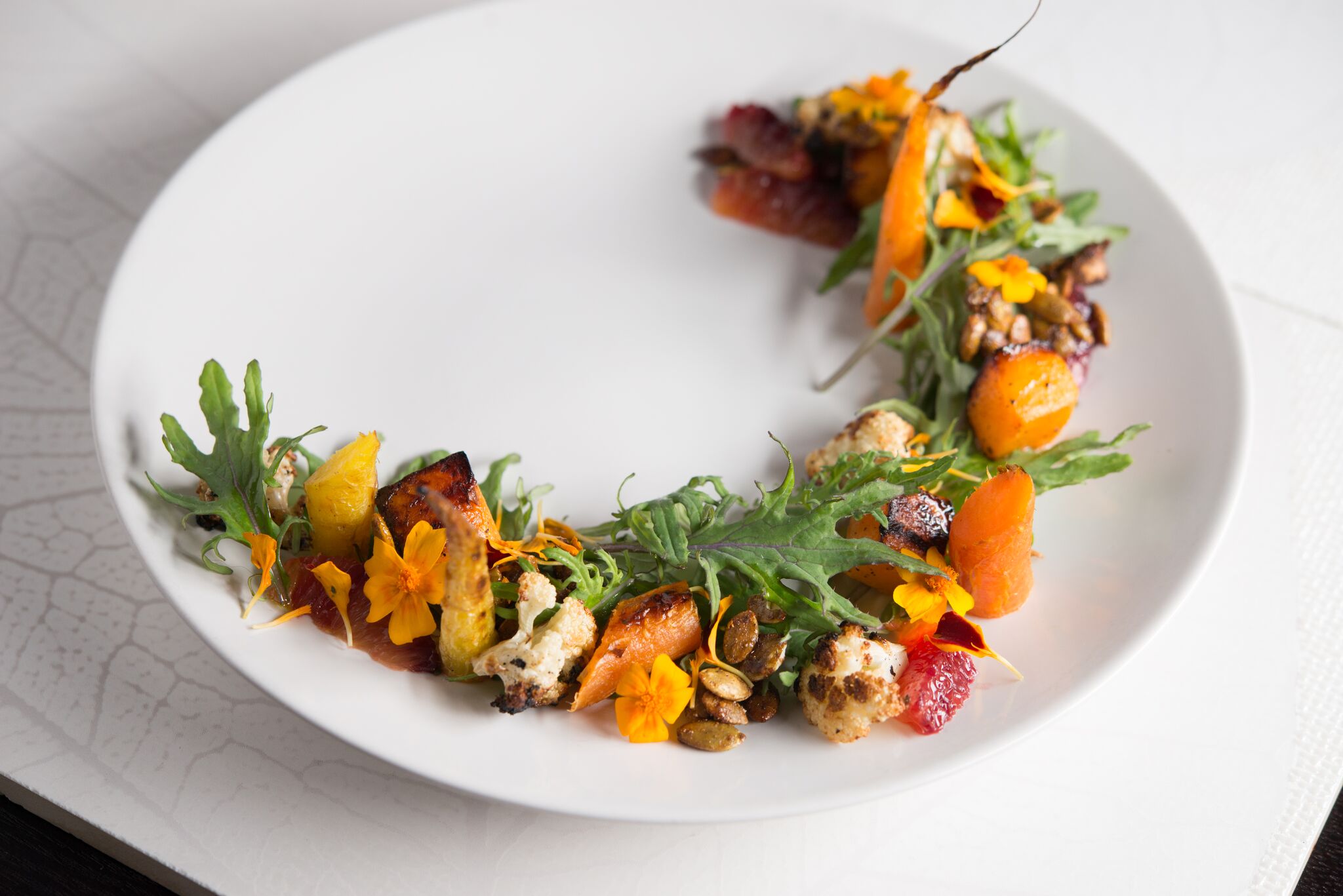 What are your favorite recipe ideas for dinner parties? 
Make sure your menus have a combination of hot and room temperature items so that you are not stressing over oven space. I love beautiful salads with interesting seasonal ingredients—these can be composed and kept refrigerated then dressed right before serving. I love unusual salsas and dips that can be made in advance and placed on a gorgeous tray with chips, fresh baguette or crostini. Try a Butternut Squash Hummus or a Muhummara recipe; both are easy to make and can be prepared a day or two in advance.
What can people put out before the party gets started? 
Artisanal charcuterie and cheeses can be plated in advance, just cover the sliced meats with a damp paper towel before wrapping in plastic to prevent the meat from discoloring. Buy unusual flavors of fruit preserves and spiced nuts for your cheese display and add some fresh berries or small grape clusters for garnish. Don't decorate trays with leafy herbs like mint or basil because it will wilt. Use more woodsy herbs like rosemary or thyme that will hold up for the duration of your party.
What about the entrée?
Opt for casseroles, stews or tagines that you can finish before guests arrive and leave in a warm oven until you are ready to serve. If you have a small kitchen or apartment, it's always a good idea to do your cooking before guests arrive so your place isn't uncomfortable for your guests and most importantly, chill your wine and beer well in advance and always have enough ice—we suggest at least a pound per person, plus what you would need to chill wine and beer.