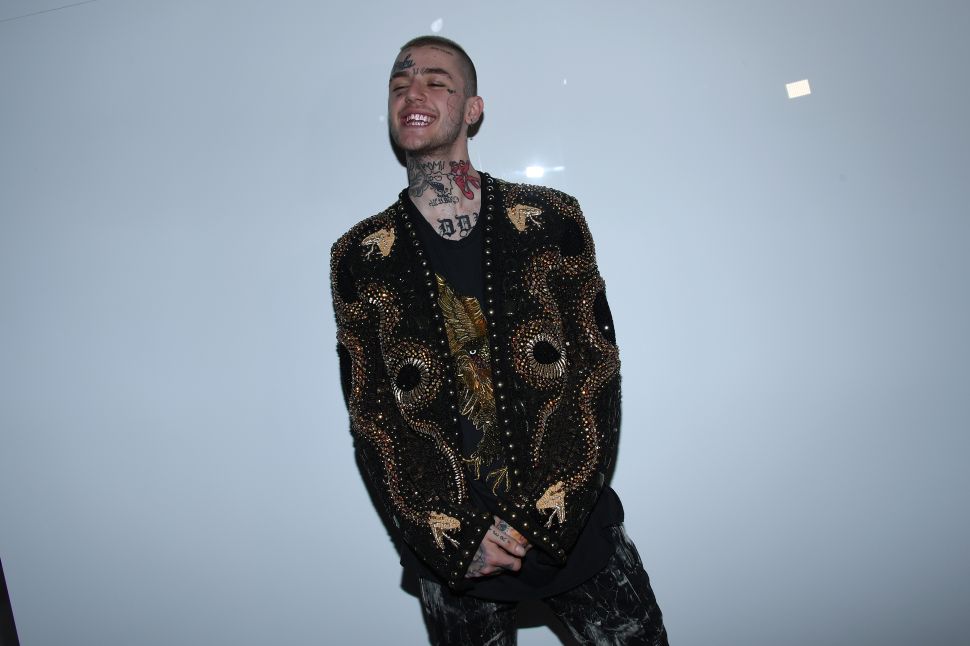 Hip Hop artist Lil Peep, born Gustav Ahr, has passed away. He was 21.
His music manager Adam Grandmaison told the Guardian that he died of a suspected drug overdose.
Lil Peep had released several well-received mixtapes before debuting his first full album in August. Originally from Long Beach, New York, the artist began gaining recognition on YouTube with his musical blend of hip hop, hard rock and emo stylings. His album, Come Over When You're Sober, Pt. 1, was meant to springboard him to more mainstream fame. His lyrics have connected with fans over their focus on depression and drug use.
On Wednesday, the rapper posted a video to Instagram in which he claimed to have taken six Xanax pills and described himself as "lit." His manager, Chase Ortega, did not seem surprised at the news, posting on Twitter: "I've been expecting this call for a year."
Lil Peep was also known for his fashion sense and tattoos. He did catwalk shows for Vlone and was photographed by Mario Testino for V magazine, per the outlet.
Sarah Stennett, the CEO of First Access Entertainment, a company who partnered with the rapper last year, told the outlet, "I am shocked and heartbroken. I do not believe Peep wanted to die, this is so tragic. He had huge ambition and his career was flourishing […] I have spoken to his mother and she asked me to convey that she is very, very proud of him and everything he was able to achieve in his short life."
Several took to the social media platform to pay tribute to the late rapper.