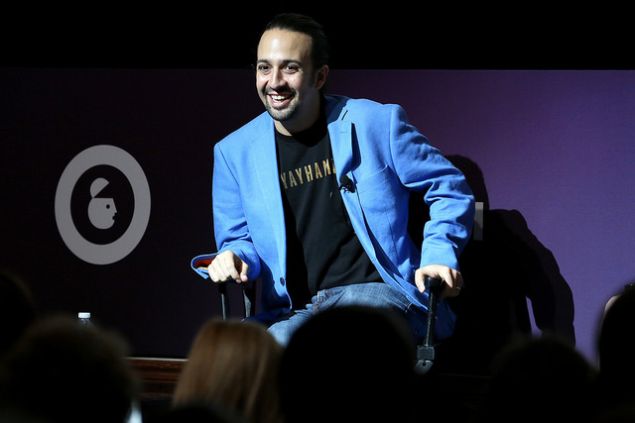 Alexander Hamilton was born in "a forgotten spot in the Caribbean," but Hamilton creator and star Lin-Manuel Miranda is doing his part to ensure the area is never forgotten again.
Miranda announced today (in Puerto Rico) that he will return to the role he made famous, in a San Juan production of the show. The three-week limited engagement will take place at Teatro UPR at the University of Puerto Rico from January 8 to January 27, 2019 as part of the Hamilton tour.
"When I last visited the island, a few weeks before Hurricane Maria, I had made a commitment to not only bring the show to Puerto Rico, but also return again to the title role," Miranda said in a statement. "In the aftermath of Maria we decided to expedite the announcement of the project to send a bold message that Puerto Rico will recover and be back in business, stronger than ever."
"We hope Hamilton can play a positive role in bringing the artistic pulse of the community back to life," Hamilton producer Jeffrey Seller added.
Teatro UPR suffered extensive damage in the wake of Hurricane Maria, but the 80-year-old theater will undergo restorations and repairs prior to the Hamilton tour.
Miranda, whose parents were both born in Puerto Rico, also announced that he is partnering with the Hispanic Federation to donate $2.5 million in grants to nonprofit projects focused on hurricane relief.
"Almost Like Praying," Miranda's charity single for Puerto Rico, topped the Billboard charts and was downloaded over 100,000 times. Proceeds from the song also went to the Hispanic Federation.
Most seats for Hamilton's Puerto Rico run will be awarded through a $10 lottery. Full details will be announced at a later date.