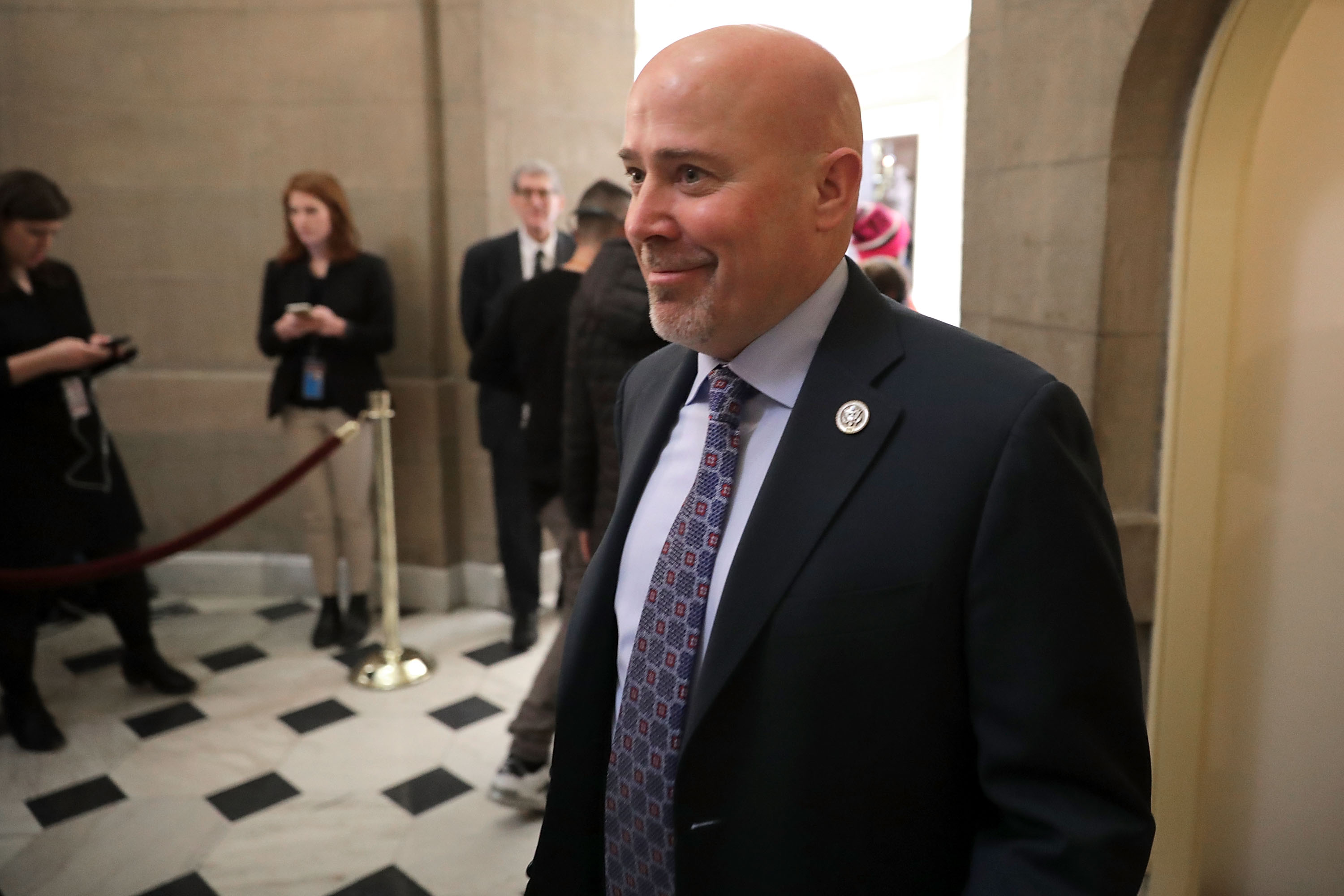 Rep. Tom MacArthur (R-3) was the only House member from New Jersey to vote on Thursday for a Republican tax overhaul, a vote that could cost him next year as he goes up for re-election.
The House passed a bill that would restructure the nation's federal tax code, creating an aggregate tax cut in most states. But in New Jersey, taxpayers could end up sending more money to the federal government because the Republican plan caps the State and Local Tax (SALT) deduction at $10,000. High-tax states such as California, New Jersey, New York and Virginia would be particularly hard-hit by the move.
In a statement, MacArthur said the average property tax bills in his district fall well below the $10,000 SALT deduction cap, adding that he fought an earlier effort to completely eliminate such deductions.
He is nonetheless likely to catch some flak for his yes vote. The GOP tax bill has been condemned by Democrats and Republicans alike in New Jersey, and MacArthur had already endured waves of criticism earlier this year for supporting President Trump, who is deeply unpopular in the state, as he tried to repeal and replace the Affordable Care Act.
Democrats are targeting MacArthur's seat as a pickup opportunity in the 2018 midterms.
The tax bill, HR-1, passed by a 227-205 vote with two members not voting. Eleven out of 12 members of New Jersey's congressional delegation — including four Republicans — voted no. Rep. Rodney Frelinghuysen (R-11), another incumbent in Democrats' crosshairs, ended up voting against the bill.
New Jerseyans could pay $137 million more in federal taxes over a decade if the bill became law, according to a report from the Institute on Taxation and Economic Policy. According to figures from New Jersey Policy Perspective, a liberal think tank, 27 percent of New Jersey households could see their tax bills rise. For members of state's delegation, the changes to SALT were the most troubling because, they said, state residents would come out as losers.
MacArthur's district includes parts of Burlington and Ocean counties, and in a statement, he said the average property tax bills in those counties were $6,682 and $6,102, respectively. His office noted he wrote letters and took meetings to convince Republicans in Congress and the White House to keep a SALT deduction in the final version of the bill.
He also welcomed Ivanka Trump and Treasury Secretary Steven Mnuchin to his district on Monday to discuss the House bill and promote other tax cuts included in it.
"I came to Washington, D.C., to get things done and work to improve the lives of my constituents, not walk away from tough fights," he said in a statement Thursday. "Months ago, some in my own party wanted to eliminate the state and local tax deduction, which would have had a devastating impact on the overburdened taxpayers in New Jersey. After months of negotiations with the White House and House leadership, I was able to successfully restore the property tax deduction, which will benefit all South Jersey property owners."
Democrats quickly blasted MacArthur for his vote.
"There's a wrecking ball coming straight for the middle class in New Jersey's 3rd district, thanks to Rep. MacArthur's vote on the Republican Tax Scam," Democratic Congressional Campaign Committee spokesperson Evan Lukaske said in a statement. "This is a Republican Tax Scam and the victims of Rep. MacArthur's vote are the millions of middle class families who will see their taxes go up, while corporations and the wealthy laugh all the way to the bank."
Andy Kim, a Democrat challenging MacArthur, wrote on Twitter that "T-Mac sold us out again," saying he is "clearly against the interests of NJ & clearly against the will of his constituents."
MacArthur played a key role in another Republican legislative push: Trump's ultimately failed effort to repeal and rewrite the Affordable Care Act. Trump hosted a fundraiser for MacArthur in June that raked in $800,000 for the congressman's re-election campaign.