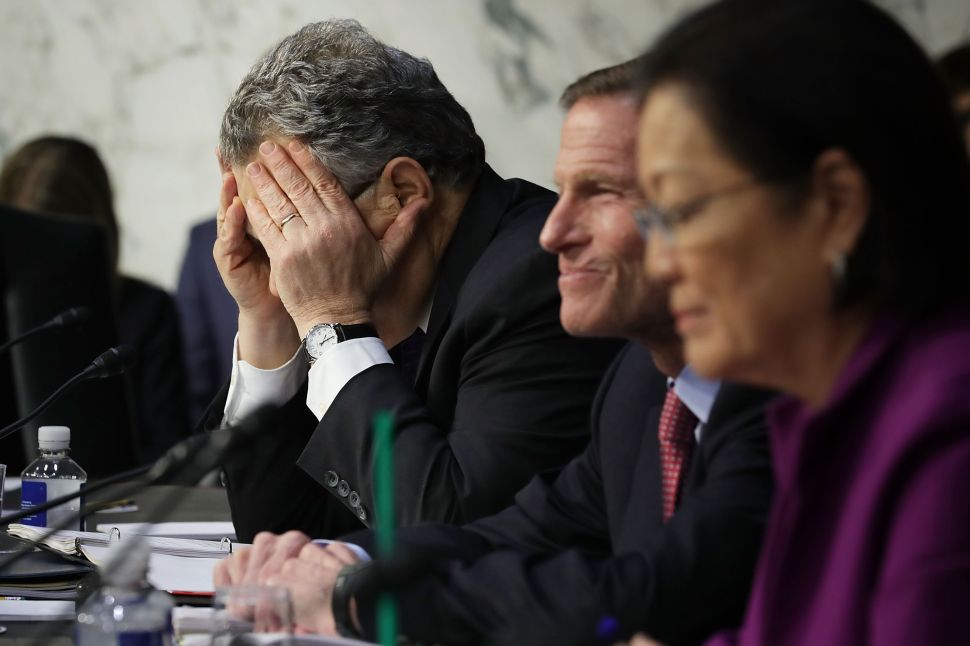 The government wants to hold social media accountable for informing public opinion, but the public doesn't seem to think the government should meddle too much. A new survey finds that, after the congressional hearings of Facebook (META), Twitter and Google (GOOGL) last week, fewer Americans think the government should treat social media like real media.
Business news site Axios conducted two surveys—before and after the congressional hearings on October 31— to learn how the public thinks about the government's role in social media.
The first survey (conducted from October 23 to October 26) shows that a slim majority (52 percent) worry that government will go too far in restricting U.S. tech firms' operations. It also finds that a majority of Americans, black and Hispanics in particular, think social media companies have done more good than harm in promoting democracy.
Post hearings, surprisingly, a larger majority agree that government will go too far in restricting U.S. tech firms' operation.
Of all three political groups surveyed—Republicans, Democrats and Independents—a majority oppose the idea of government regulating social media companies like real media companies.
Republicans and Independents dislike the idea the most. 67 percent of the Republicans and 68 percent of the Independents surveyed after the hearing don't think governments should regulate social media companies like real media companies. Fifty-seven percent of the Democrats surveyed disapprove the idea.
Axios wrote in a morning newsletter: "Fake news hype hasn't convinced the public that large tech companies should be held accountable for the information that is distributed on their platforms, even though more people are getting news and information from those companies and more people continue to take real-life action as a result of misinformation being promoted on the platform."
Both Facebook and Twitter have repeatedly argued that because they don't produce content, they are not media companies. And yet, much like traditional media, these platforms distribute content and draw a significant chunk of revenue from advertising.
An August survey by Pew Research Center shows that one in four Americans (26 percent) use social media as a source for news. That's 8 percent higher than last year and 11 percent higher than 2013.
One survey respondent told Axios, "[The] ability to share and express yourself is more important than any other purpose of social media. It is the responsibility of those consuming that information to place proper perspective on what they read."
Unfortunately, a "proper perspective" is easier said than done. The Pew study shows that about 45 percent of people use Facebook as a source of news, and half of them use the platform as their only source for news, while LinkedIn, Snapchat and WhatsApp users tend to read from multiple social networks.