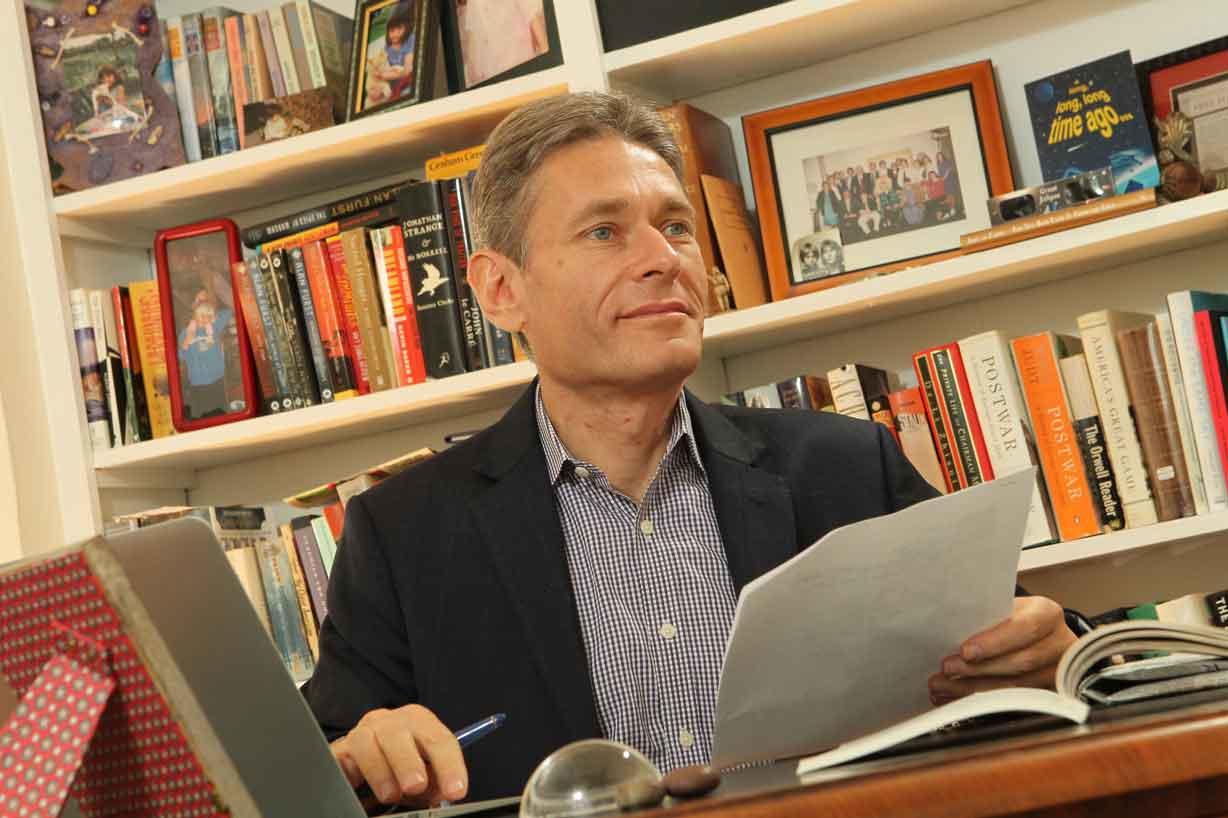 Former Assistant Secretary of State Tom Malinowski is one of six Democrats hoping to challenge incumbent Rep. Leonard Lance (R-7), a Republican whose district could become a battleground during the 2018 midterms, a critical election for Democrats as they attempt to overtake the Republican majority in the House.
Malinowski, 52, served in the Obama administration as the Assistant Secretary of State for Democracy, Human Rights, and Labor. He also served on former President Bill Clinton's National Security Council and worked for Human Rights Watch. He said that his inspiration to run comes from his displeasure with where President Donald Trump and his administration have taken the country since the end of former President Barack Obama's tenure in office.
"After leaving the Obama administration, I guess I got tired of pulling my hair out over Trump and the Republican Congress and thought I needed to do something practical about it," Malinowski said. "I don't think there is anything more practical that can be done than shifting control of the Republican House. To shift the seventh district is probably one of the best chances we have."
The seventh congressional district has been represented by Lance since 2009. But the district is moving slightly to the left, and the Cook Political Report changed the district's distinction from "likely Republican" to "lean Republican." Lance is also one of the few GOP House members serving in a district where former Secretary of State Hillary Clinton beat Trump during the November 2016 presidential election. The New Jersey Division of Elections reports about 160,000 registered Republicans in the district, about 148,000 registered Democrats and about 214,000 unaffiliated voters.
According to Federal Election Commission reports, Lisa Mandelblatt, Linda Weber, Gotum Jois, Scott Salmon, and Peter Jacob are all also in the primary race with Malinowski. Mandelblatt has raised about $380,000 to date while Weber has raised about $229,000 and Jois has raised about $101,000. Malinowski entered the race in October and has not yet reported fundraising to the FEC.
"The crowded field is a reflection of how important and competitive this race is going to be in 2018," Malinowski said. "We are all concerned about the direction of the country and we all sense that this district is changing. We have an opportunity that very few people in America have, and that is to help decide who controls the Congress in 2019. Every single one of us would make a better representative for this district than Leonard Lance."
But Jim Hilk, Lance's campaign manager, disagrees. Lance has raised over $643,000 in campaign contributions, according to reports filed with the Federal Election Commission.
"I think this is more a reflection of a weak Democratic field that isn't scaring anyone away from running," Hilk said when asked about Malinowski's entrance into the race.
Lance has recently diverged from many national Republicans on issues like health care and the recent GOP tax plan, voting no on both even though Republican leadership supported the measures.
"I think the test for Lance is not just how he votes but what influence he has on the outcome," Malinowski said. "If once in a blue moon he casts an obvious vote to protect people in his district but the Republican leadership he supports 95 percent of the time blows him off and passes the bill anyway, then why would it be in our interest to send him back to Washington to fail again?"
Lance –along with Democratic Rep. Josh Gottheimer (D-5)– has been heavily pushing back on the tax plan, drafting a bill that would allow states that send more to the federal government than they receive to keep the SALT (State and Local Tax) deduction.
Malinowski's platform focuses on upping environmental protections, protecting and improving the Affordable Care Act, bipartisan tax reform, and infrastructure investment. Malinowski, a Polish immigrant who came to the U.S. as a child, also said that protecting Dreamers is a top priority for him.
"I am very determined to stand up against any threat to the basic Democratic values and institutions of this country," Malinowski said. "Whether that is protecting Dreamers or upholding the law, I think all of those values are threatened by the Trump administration and the Congress has not met it's responsibility to hold him accountable."