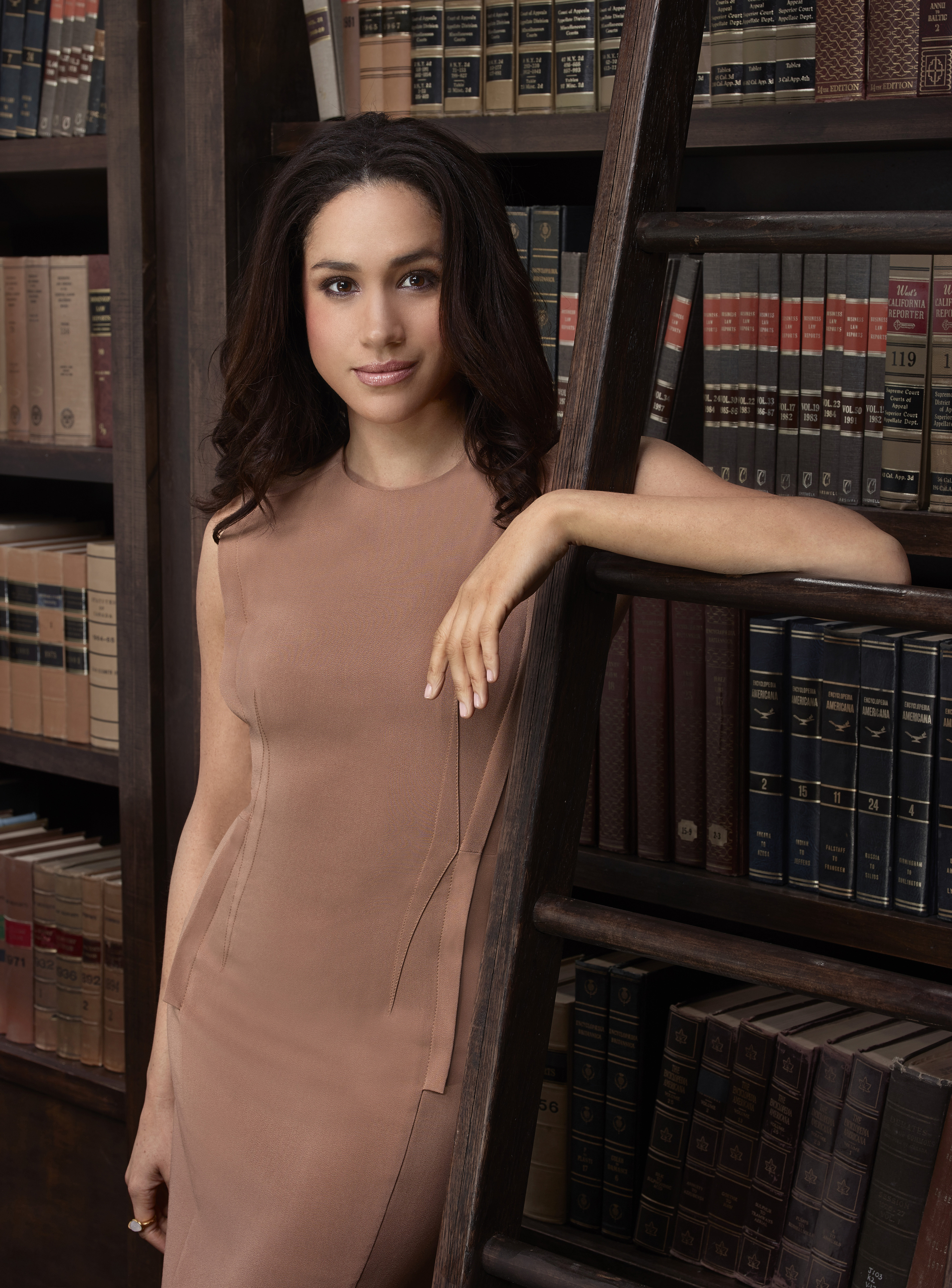 If you're an avid Suits watcher, or simply a fan of the royals, you know Meghan Markle has a major role in the popular network drama. Sure, she doesn't play Donna, but she is an integral part of the dramedy…and now she's about to be gone forever. Of course, rumors surfaced months ago that Markle would leave behind her life as an actress to embrace her duties as a full-time royal and philanthropist, but now it's official—and apparently has been for an entire year, according to showrunner Aaron Korsh.
Korsh, the creator of the show, told Radio 4's Today that he "took a gamble" on Markle's relationship with Prince Harry and wrote out her character a year ago. "I knew from a year ago that this relationship was burgeoning…I had a decision to make because I didn't want to intrude and ask her, 'Hey, what's going on and what are you going to do?'" Instead of having an uncomfortable conversation with the actress, the writer's room decided "these two people were in love and it was going to work out," and based the plotline on her eventually moving on and moving in with Prince Harry. The Suits creator didn't want to risk having to write her out with a disaster, so they started planning her departure a year in advance.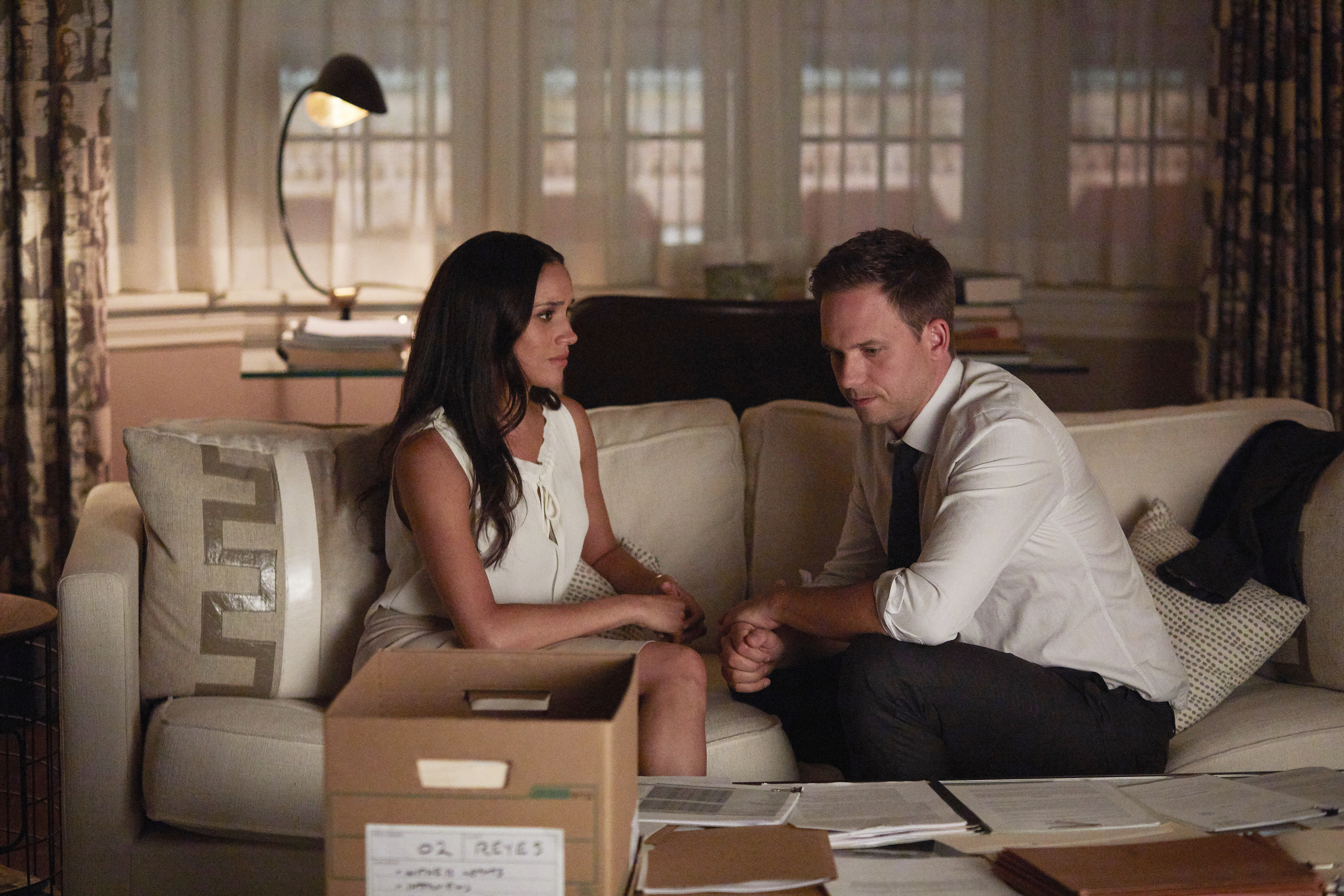 After news of Prince Harry and Markle's engagement went public, Markle's television fiance Patrick J. Adams tweeted, "She said she was just going out to get some milk…" Hopefully, Markle did pick up milk because Prince William told royal reporter Chris Ship that he hopes his brother's engagement means he stays out of his refrigerator because he's been scrounging around in it for the past few years.
Adams quickly followed up with the much more emotional tweet: "Playing Meghan's television partner for the better part of a decade uniquely qualifies me to say this: Your Royal Highness, you are a lucky man and I know your long life together will be joyful, productive and hilarious. Meghan, so happy for you, friend. Much love."
If all of this engagement talk has you ready to find a royal of your own, know that you might not experience love at first sight, like the future princess and her soon-to-be husband. In Match.com's annual dating survey, they found that only 34 percent of singles have experienced falling in love upon the first meeting with someone (and it's certainly a bit more difficult by app). Match also found that men are much more likely than women to believe in love at first sight, which makes sense as the prince was rumored to be besotted with his fiance after catching her on an episode of Suits.