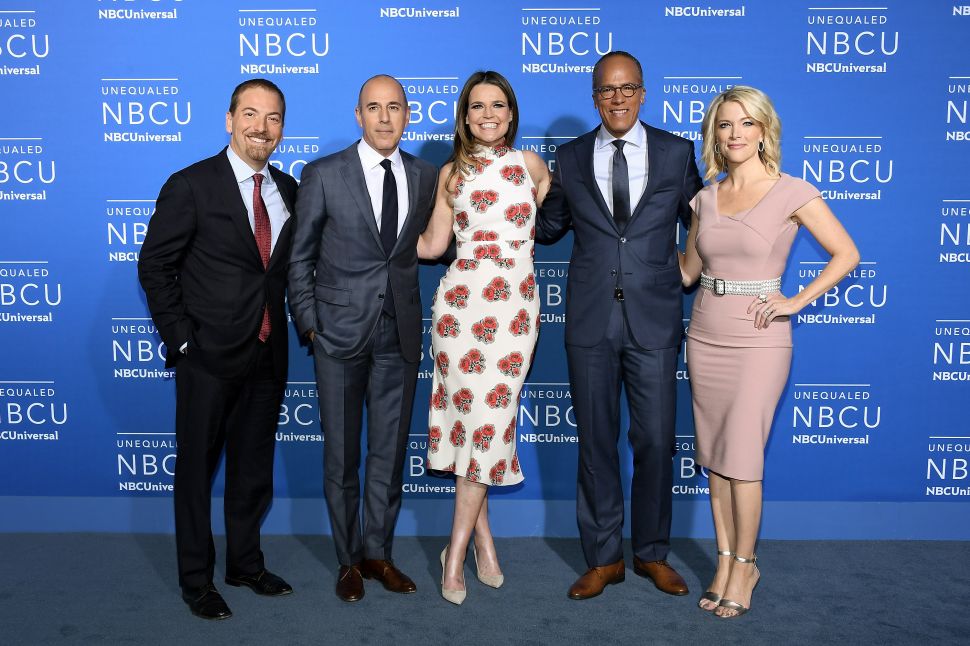 Early Monday morning, NBC made the shocking decision to fire Today host Matt Lauer for "inappropriate sexual behavior." Though NBC News anchor Megyn Kelly, who joined the network earlier this year from Fox to host Megyn Kelly Today, did not know Lauer was going to be fired, she does admit that the accusations did not catch her 100 percent by surprise.
"I heard rumors about Matt, but that's all," Kelly said today, per Variety. However, she noted that she did not make much of these whispers as, "I hear a lot of rumors about myself that aren't true."
Kelly found herself squarely under the microscope last year when she alleged sexual harassment at the hands of former Fox News head Roger Ailes. She claims that Ailes made several promotion offers in exchange for sex during her time with the company. Ailes was fired by Fox last year following several accusations of sexual harassment, including one from former Fox News anchor Gretchen Carlson. He died in April.
"It culminated with him being with me physically," Kelly said. "He tried to grab me three times… The third time, he asked me when my contract was up."
Kelly said that sharing her experiences with human resources at the time would accomplish little as the department was "controlled by the CEO, Ailes, who was my harasser."
The news host notes that media outlets are now "bleeding awesome talent" as the industry continues to purge itself of offenders. "I don't want to say the culture has changed, but it is changing," she said, "We never would have thought Roger Ailes would be fired by Fox News, never."
Kelly, who has often spoken out against sexual harassment, has not yet attracted the type of ratings NBC might have hoped for when they hired her. However, she emphasizes how supportive the network has been, saying "NBC has put zero pressure on me."