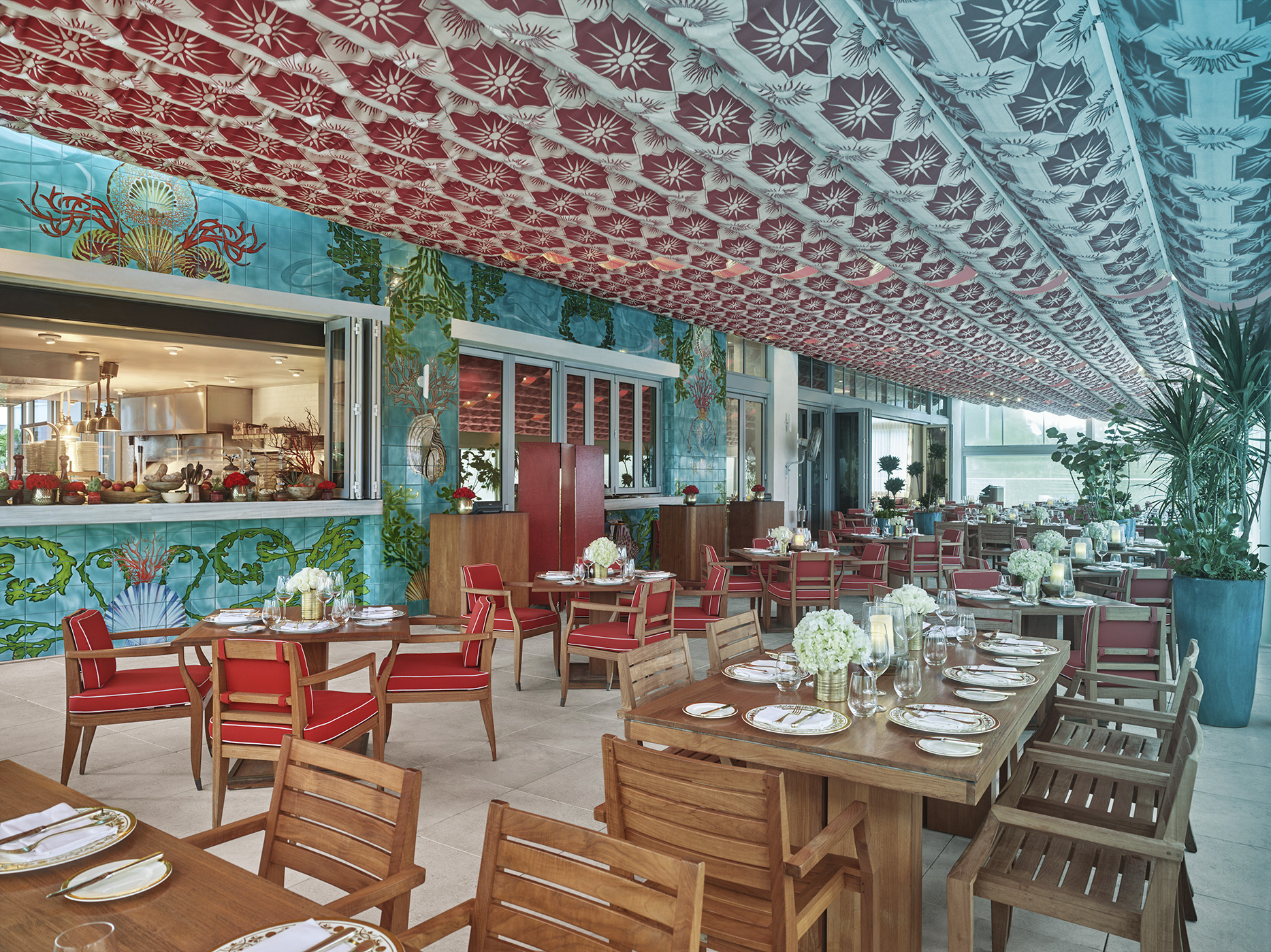 If you're looking for somewhere in Miami to grab dinner, there are plenty of possibilities, especially during Art Basel Miami Beach. You can venture to a celebrity-approved hotspot, you can surround yourself with LIV types preparing for the club later (spandex dresses included), or you can stay in your hotel room, and indulge while wearing a plush robe.
There are loads of off-the-beaten-path options, but if you want to close South Beach or central Miami, for traffic reasons, we've compiled a list of hotspots and mainstays. Here's where to eat, imbibe and Instagram when you're in town for Art Basel.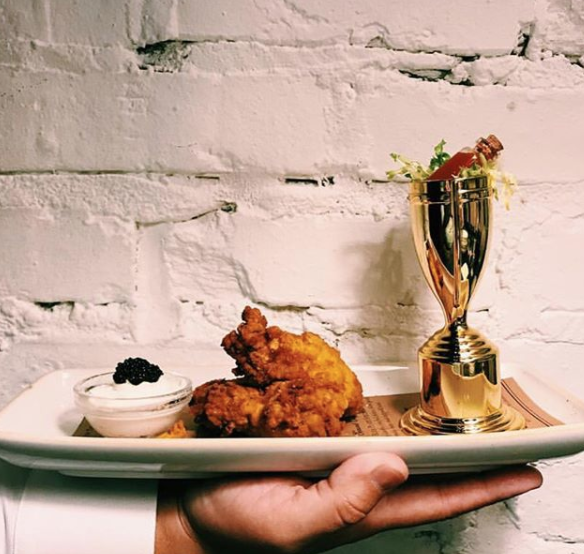 For southern fare in the middle of Miami, there's nowhere better than Yardbird. After all, if Southern Living declares you have the best fried chicken, it must be true. Their chicken and biscuits are legendary, but that's not all this restaurant is about. Stop by for brunch (try the deviled eggs), grab a colorful cocktail in a Mason jar and imagine that South Florida is much more southern than it actually is.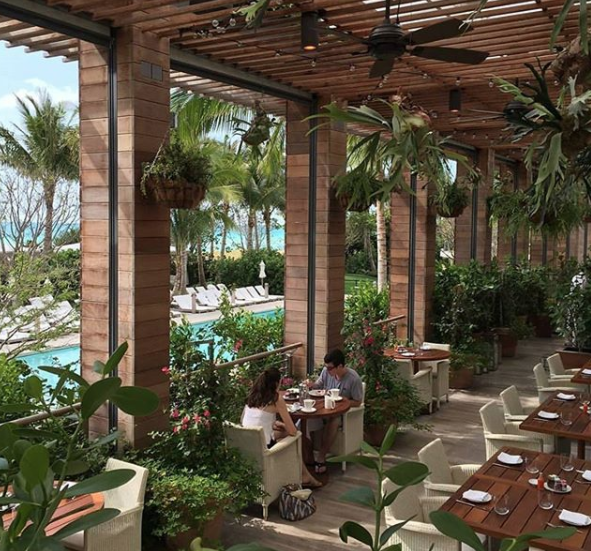 While The Miami EDITION might be best known for its influencer crowd and Instagram moments (including a rainbow-hued skating rink and a bowling alley), their restaurant is worth a trip on its own. At Jean-Georges Vongerichten's Matador Room, the plates might be small, but they pack a punch. The restaurant includes an outdoor area overlooking the pool, which is calm enough to pretend you're nowhere near the madness of Basel. Plus, there are enough super healthy options that even your yoga-loving pal will be pleased.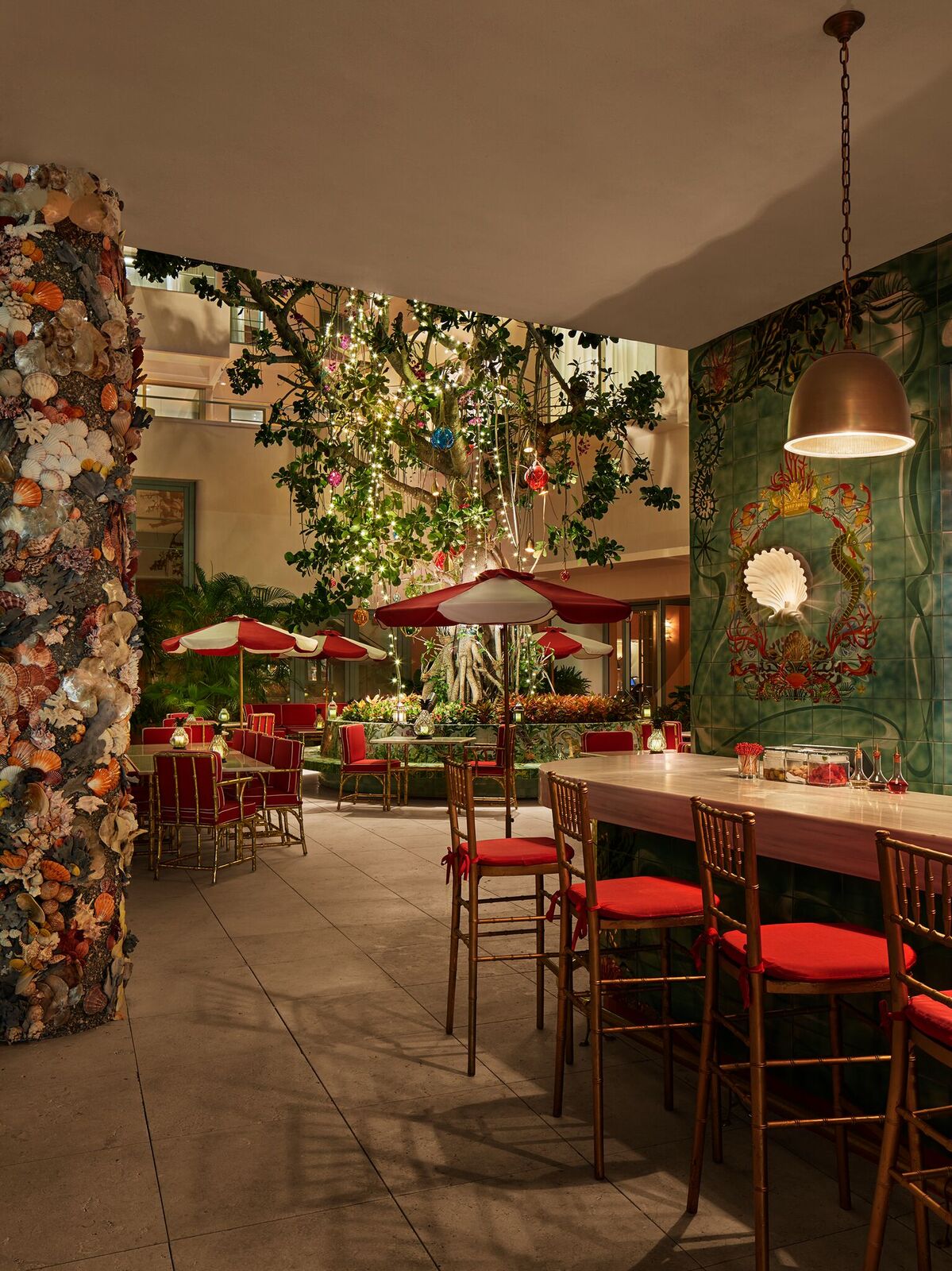 If you're looking for an excuse to snap a photo of Damien Hirst's infamous gold mammoth sculpture at the Faena but aren't staying at the hotel, stop by Los Feugos for Argentine food…and a photo. This eatery is helmed by Argentine Chef Francis Mallmann; it also happens to be his only spot in the United States. There's a fire kitchen, Argentinean wines and of course, craft cocktails. Best of all, you'll dine only steps away from the enormous Hirst sculpture.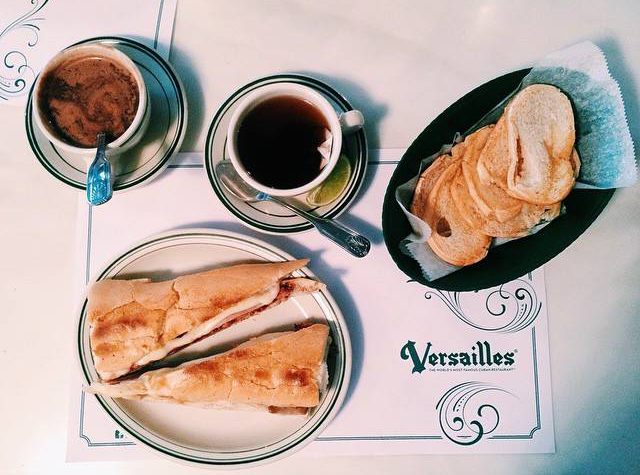 Versailles, a Miami mainstay, is a truly iconic restaurant, which means it will be bonkers during Basel. If you can handle the crowd, you'll be waiting on Calle Ocho with the rest of the city for fresh fruit milkshakes (opt for papaya), freshly baked bread and plantains. If you're not one for lines, venture to the nearby La Carreta, which is owned by the same family, but features a much more casual setting and is known for Cuban countryside fare.
The famous location isn't exactly where you want to pregame a big night out. Instead, devote an entire night to the seafood establishment, because you'll be far too full to move afterward. Get ready to make a mess and make sure you order sides until there's no room left on the table. If you find yourself a newly woke stone crab devotee, you can even have the delicacy shipped directly to your doorstep.