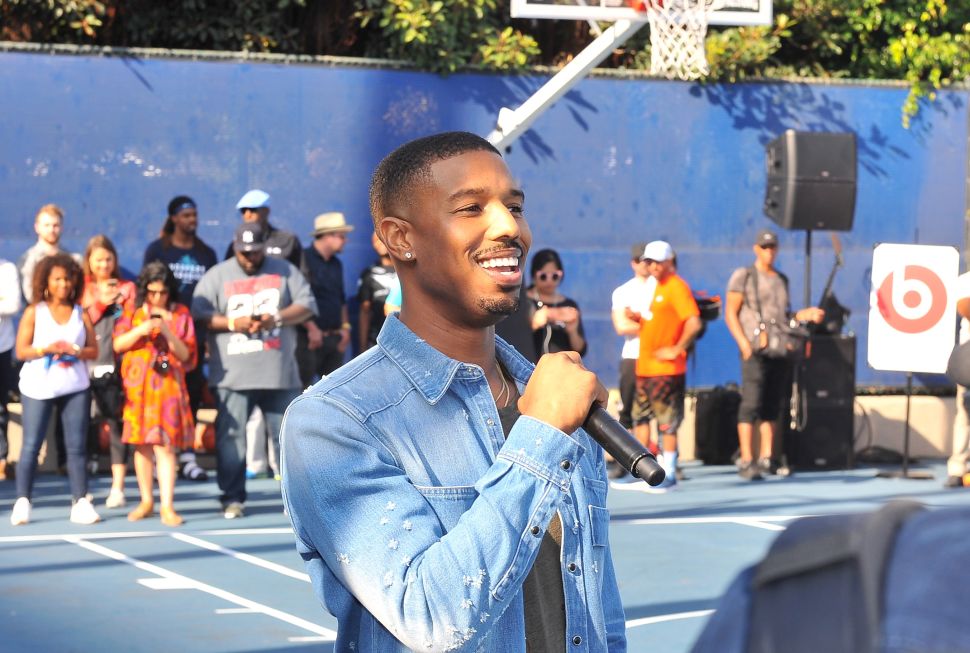 We're big fans of Michael B. Jordan. From his early role in HBO's The Wire to his star-making turn in Creed and his upcoming villainy in Marvel's Black Panther, the 30-year-old has proven to be a talented actor. But Jordan doesn't just want to be one thing. In addition to guest appearances, he's set to produce a new off-beat and unique superhero drama for Netflix (NFLX). He's also made plans to make his directorial debut.
Deadline reports that Endeavor Content has acquired the film rights to David Barclay Moore's novel The Stars Beneath Our Feet, which Jordan will helm. He'll also producer as Moore adapts his own novel for the screenplay. The book follows a young African American boy who uses his imagination and colorful toys to escape the harsh realities of his brother's death and living life in the Harlem projects.
"Directing has been an area I've wanted to explore for some time now," Jordan said, per the outlet. "The Stars Beneath Our Feet tells a story that really spoke to me, and I'm looking forward to jumping behind the camera. I've had the opportunity to work with some very smart and talented directors and it inspired me to take on this new challenge."
Jordan first came to fame with The Wire and Friday Night Lights. But he really began to be taken seriously as an actor in Ryan Coogler's powerful Fruitvale Station. From there, he has steadily risen up the Hollywood ranks and branched out into other areas.
In addition to wrapping on Black Panther recently, Jordan will appear in a sequel to Creed (written and directed by Sylvester Stallone) as well as an HBO adaptation of the classic Ray Bradbury novel Fahrenheit 451 opposite Michael Shannon. Couple that with Netflix's Raising Dion and The Stars Beneath Our Feet and Jordan is one very busy man. Let's see how he does as he tries to diversify. If we're lucky, we'll have another multi-talented storyteller to add to Hollywood's ranks.