The most festive holiday pop-up bar in New York has officially gone global. This year, Miracle on Ninth Street, the annual Christmas pop-up created by mixologist experts Greg Boehm, Joanna Spiegel and Nico de Soto, is hitting more than 50 bars and restaurants across the world. Miracle provides plenty of holiday cheer—including twinkling lights, bartenders in their best Santa suits and Egg Nog infused cocktails—and now, the Santa-suited mixologists are popping up in a city near you.
To celebrate its fourth year, the pop-ups will be everywhere from Athens, Greece (at The Trap) to Cleveland, Ohio (at The Spotted Owl). The inventive cocktails are also appearing for the first time ever in South Florida, exclusively at hip hotspot Death or Glory, right off of Atlantic Avenue in Delray Beach. "This concept is absolutely ideal for South Florida," Annie Blake, partner of Death or Glory, explained. "Sometimes it's hard to feel 'holiday-ish' here, so since we don't get snow, we're going to create that good old-fashioned holiday nostalgia."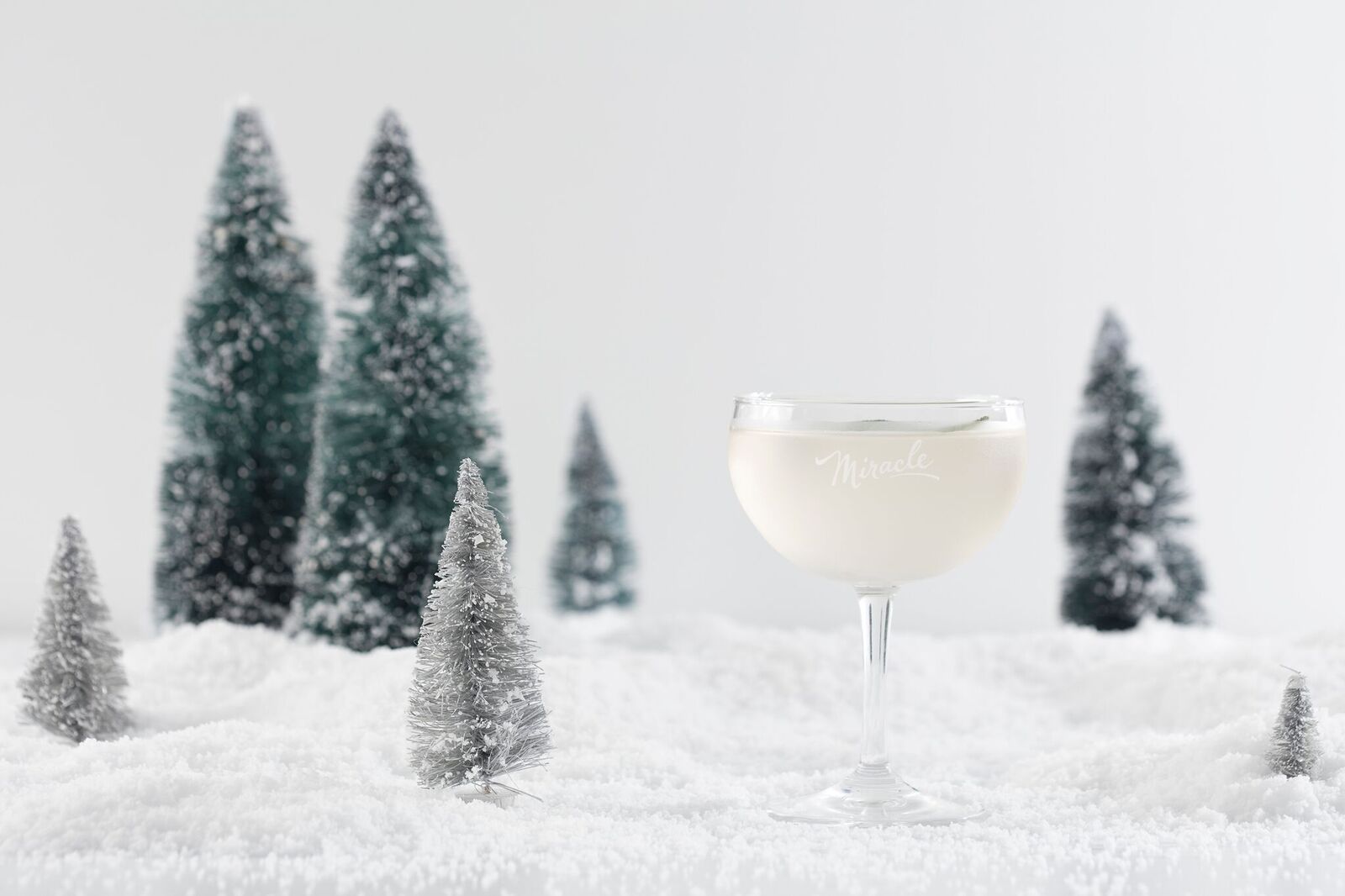 In Los Angeles, you can get your festive fix at Westbound, while New Yorkers can sip with Santa at Boilermaker, Mace (the original location) and Pier A Harbor House. The festive pop-up is also venturing all the way to Hong Kong, Paris and Rio de Janeiro. The cocktails offered are the same in all locations, although some are tweaked based on market availability and local culture.
The concept was created four years ago after Boehm's mother suggested he stop construction on his East Village bar Mace and transform it into a holiday pop-up. His friends in the industry were intrigued, and in an effort to recreate the Christmas spirit, they started expanding his concept. At first, there were four locations of Miracle on Ninth Street; now there are more than 50.
The cocktails come in custom themed glasses, ranging from mugs to highballs, which can all be purchased, with 10 percent of proceeds from the glassware donated to Action Against Hunger. Drink options range from the Christmopolitan, made with vodka, elderflower, spiced cranberry sauce and absinthe mist, to the Jingle Ball Nog, with cognac, peanut butter, almond milk and nutmeg.
Miracle bars are even offering a variety of shots, where you can choose between "nice" (rum, peppermint, chocolate) and "naughty" (bourbon and cinnamon). The pop-ups will be open through December 31, so you have plenty of time to procure an ugly Christmas sweater for the occasion.