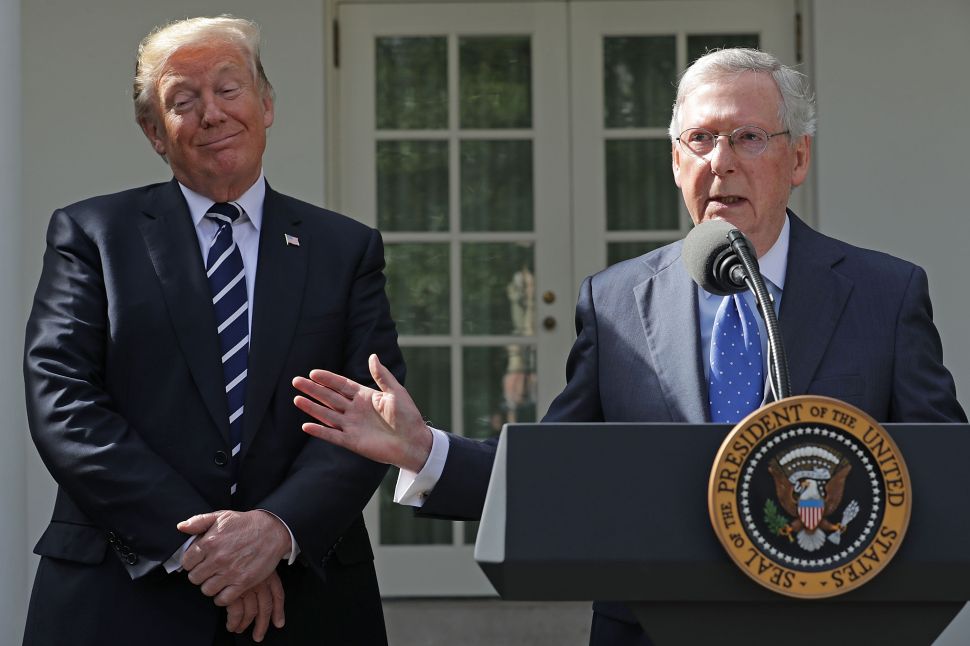 Senate Majority Leader Mitch McConnell (R-Ky.) called on GOP nominee Roy Moore to drop out of Alabama's senatorial race following sexual misconduct allegations made against the candidate. The claims, documented in last week's explosive Washington Post report, date back several decades to when Moore was in his 30s and the women were minors.
"I think he should step aside," McConnell said at a Monday event attended by press. "I believe the women."
Other than McConnell, the only other Republican leader to ask for Moore's outright withdrawal from the race so far is Arizona Senator John McCain. Other representatives claimed Moore should withdraw only if the allegations are proven correct.
Following the loss of McConnell's preferred Senate candidate Luther Strange, the senator has endured former White House strategist Steve Bannon's populist attacks against the Republican establishment. This past weekend, Breitbart published pieces intended to discredit Moore's accusers in the lead up to the December 12 election.
Later this afternoon, another woman will come forward during a press conference in Manhattan discussing her abuse from Moore.