Victoria's Secret Angel Jasmine Tookes wants to sell her East Hampton home. Click through to see inside.
Corcoran
She and her now ex-boyfriend bought the house just last year.
Corcoran
The living room features a brick-framed fireplace.
Corcoran
There are six bedrooms.
Corcoran
The master suite is on the first floor.
Corcoran
Look closely at the whiteboard...
Corcoran
The pool is surrounded by brick deck.
Corcoran
The house is on nearly 0.5 acres of land.
Corcoran
It's right by the bay beaches.
Corcoran
It's now slightly discounted.
Corcoran
Model Jasmine Tookes may be looking at new summer homes for 2018.
The Victoria's Secret Angel, who just walked the runway during the label's reportedly quite stressful Shanghai show, is trying to sell her East Hampton getaway…but it doesn't seem like she had much time to actually enjoy the place.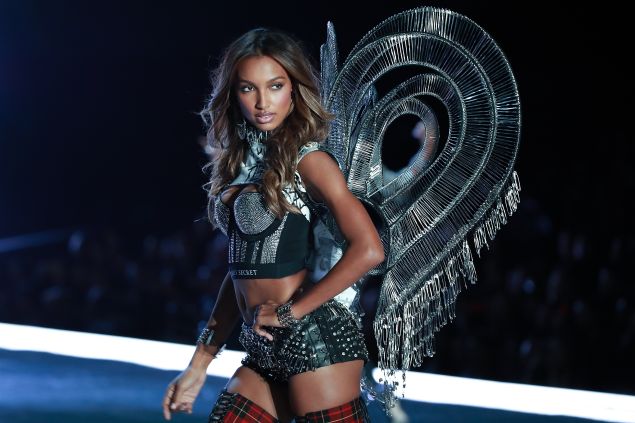 She and her then-boyfriend, fellow model Tobias Sorensen, purchased the six-bedroom, three-bathroom house just a year ago, in 2016, for $960,000, per WWD. Alas, Tookes and Sorensen broke up not long after purchasing the charming 2,900-square-foot house at 34 Settlers Landing Lane, and it appeared on the sales market in July this year, asking just under $1.2 million.
The two-story house, which is located on 0.5 acres, is now asking a slightly discounted $1.15 million. It's just a short ways away from the bay beaches, promises the listing held by Corcoran broker Cristina Matos.
The master suite, with cathedral ceilings, is located on the first floor, as is a full guest suite. The four additional bedrooms are on the second floor, and the living room features a brick-framed fireplace. Outside, there's a pool surrounded by a very Hamptons-esque brick deck.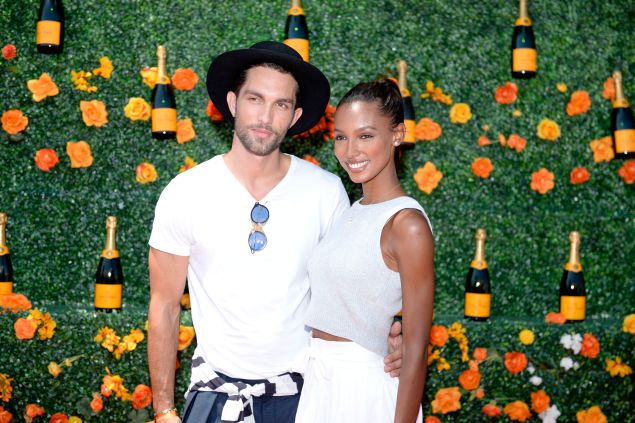 Tookes and Sorensen either didn't actually move in—or perhaps the former couple already moved all their belongings out—as the listing photos show that the house is devoid of both furniture and décor.
There is, however, one mark that the model was definitely in the home at some point—in the kitchen, the listing photos show a small whiteboard next to the refrigerator, with "Jasmine was here" written in script.