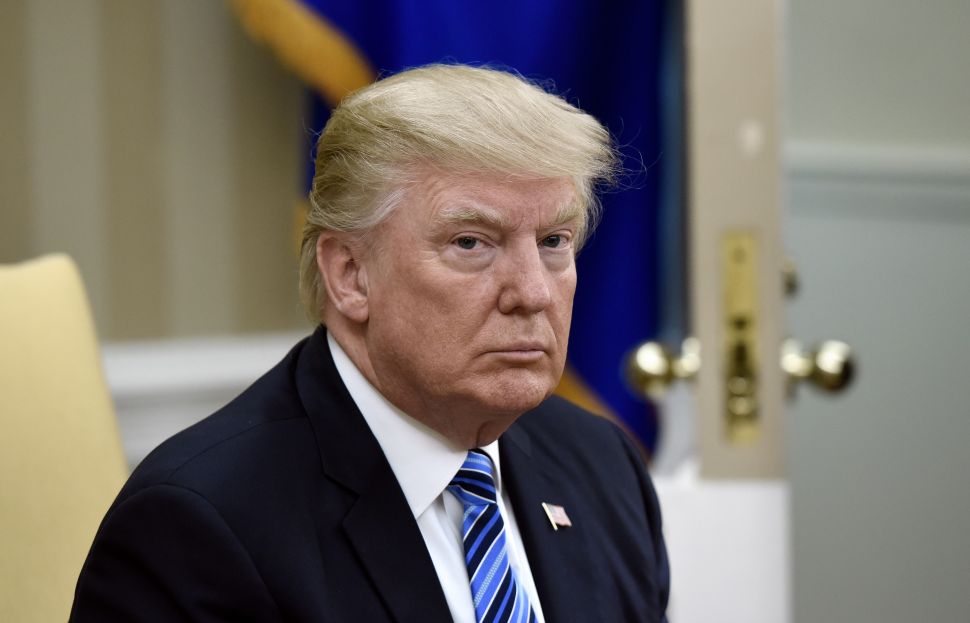 The war of words between President Donald Trump and MSNBC's Morning Joe continues. On Wednesday, Trump suggested that co-host Joe Scarborough should be investigated for the 2001 death of an intern working for him while he was a congressman from Florida. On Thursday, Scarborough and co-host Mika Brzezinski fired back.
"The president was tweeting yesterday, among other things, the conspiracy theory about Joe being a murderer," Brzezinski said before reading a statement on Scarborough's behalf because he refuses to respond to Trump's Tweets.
"Today the president crossed another deeply disturbing line with his attack on Joe. The chief law enforcement officer of the United States of America advanced a false conspiracy theory to intimidate the press and cause a chilling effect on the First Amendment," she said. "Joe and I are not intimidated. His bizarre behavior contravenes both the Constitution and basic moral judgment. This is all we're going to say on the matter."
Trump initiated this round of exchanges Wednesday morning when he responded to the news that NBC had fired Matt Lauer over sexual misconduct accusations.
The President called for Scarborough, along with MSNBC boss Phil Griffin, to be fired over the "unsolved mystery." In 2001, intern Lori Klausutis passed away from complications suffered when she fell and hit her head in Scarborough's Florida district office. An investigation concluded that there was no evidence of foul play and Scarborough was not present at the office at the time of the accident. However, conspiracy theories have dogged the on-air personality ever since.