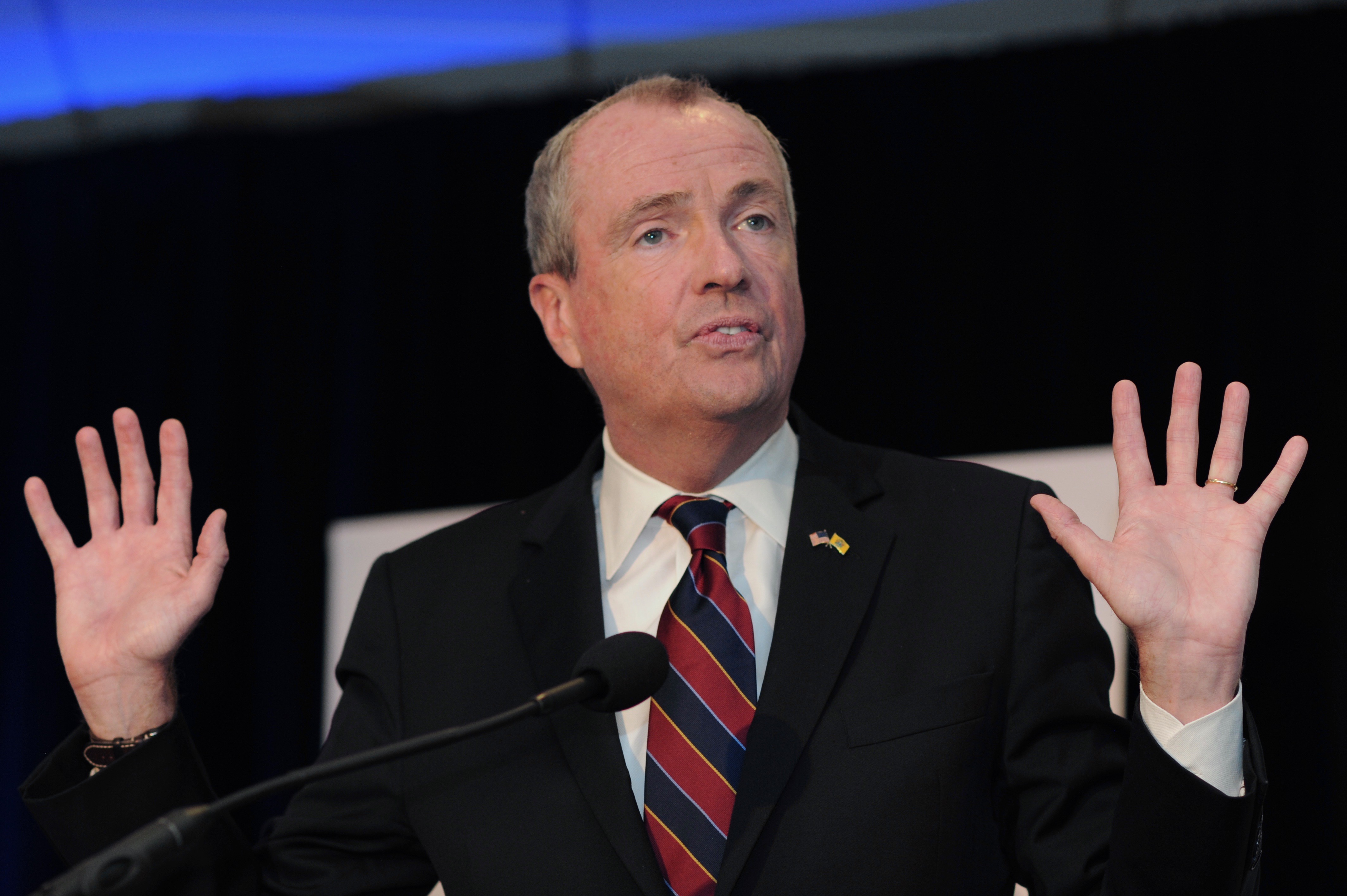 Phil Murphy and his wife earned $4.6 million and paid nearly $1.5 million in taxes in 2016, according to a two-page summary of their tax returns released five days before Tuesday's election.
The campaign did not provide the full document but said it would make it available Friday. The summary shows that the Murphys paid an effective tax rate of 32 percent when counting federal and state taxes.
A wealthy former Goldman Sachs executive, Murphy has faced criticism for months from his Republican rival in the governor's race, Lt. Gov. Kim Guadagno, who has accused him of hiding his finances from the public. Murphy allowed reporters to view copies of recent tax returns earlier this year but has not released those filings to the public.
Murphy made $32.8 million from 2010 through 2016 and paid $11.3 million in taxes, according to figures released by his campaign Thursday. Those figures match what he reported to the IRS, according to accounts from reporters who were allowed to view Murphy's returns last year.
In 2016, Murphy earned nearly $3.4 million from capital gains, $1.4 million from dividends, $275,000 on taxable interest and $165,000 on "other gains," according to the two-page form. He reported losing nearly $600,000 on "rental real estate, royalties, partnerships, S corporations, trusts, etc." A little more than $2.8 million of his income last year was taxable.
The Murphys donated more than $348,000 to charities in 2016, a decline from the more than $1 million they gave in each of the three previous years. The vast majority of those donations in previous years went to the Murphys' own foundation. The campaign said Thursday that the foundation switched from fiscal- to calendar-year reporting in 2016, so the $348,000 only covered the Murphys' contributions from August through December.
Murphy made more money, paid more taxes and donated more to charity in 2015. He earned $7.3 million, paid $2.4 million in taxes and made $1.2 million in charitable contributions that year, according to the campaign's figures.
"We are releasing our tax returns over a month earlier than last year," Murphy said in a statement. "New Jersey voters have a right to transparency and openness, and that's how this campaign has operated since Day One."
Guadagno's tax returns for the eight years she has been in office are posted online. She has implied repeatedly that Murphy wants to hide how he made his money.
"With less than a week to go before Election Day, no one knows exactly how Phil Murphy made the massive fortune," Guadagno said in a statement Thursday.
Guadagno released her 2016 tax return in July, showing she and her husband made $306,375, paid $65,660 in taxes and made $5,365 in charitable contributions.