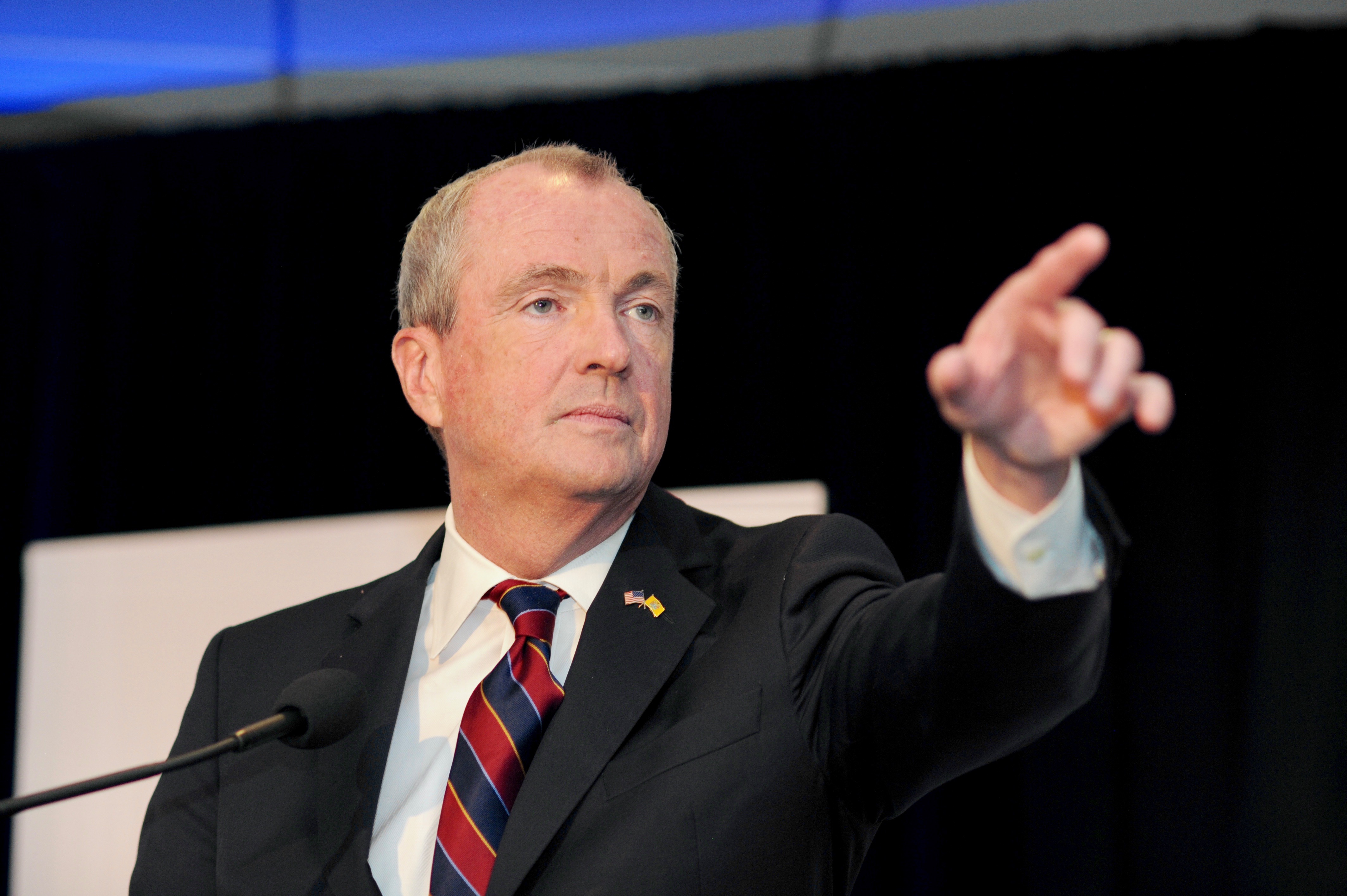 ATLANTIC CITY — Governor-elect Phil Murphy said New Jersey is on track for a big comeback under his administration, but he didn't offer new details on his plans Thursday in his first major speech since the election.
Much of Murphy's 15-minute keynote address at the annual conference of the League of Municipalities was a greatest-hits compilation of his stump speeches. He said he wants to create a "stronger, fairer economy." He called for the wealthy to "pay their fair share." He pledged to sign "common sense gun laws."
"I am driven in this position to restore New Jersey's greatness," he told a few hundred local government officials at the Sheraton Atlantic City Convention Center Hotel. "We are driven to create a stronger, fairer economy that works not just for some, but for everyone in this state. Those are simple words that tell us where we want to go, but also remind us of what we once were."
Murphy, a Democrat who will succeed Republican Gov. Chris Christie in January, said the state is poised to be "the comeback story of this nation."
He dedicated part of his speech to condemn President Trump's tax reform plan, which he dubbed the "Trump property tax hike." The House passed a bill Thursday that would cap the popular State and Local Tax (SALT) deduction at $10,000. High-tax states such as California, New Jersey, New York and Virginia would be particularly hard-hit by the move.
Murphy said officials from both major political parties need to join forces to "protect New Jersey residents from being singled out for a federal tax increase." The line got a loud applause.
The audience was less enthusiastic about his desire to legalize recreational marijuana, something that got a smattering of claps and one boo.
"We will give 110 percent to rebuild our state at the bottom up and the middle out," Murphy concluded. "We are, after all, a quilt of 565 unique communities, but we are one New Jersey. We are all in this together."