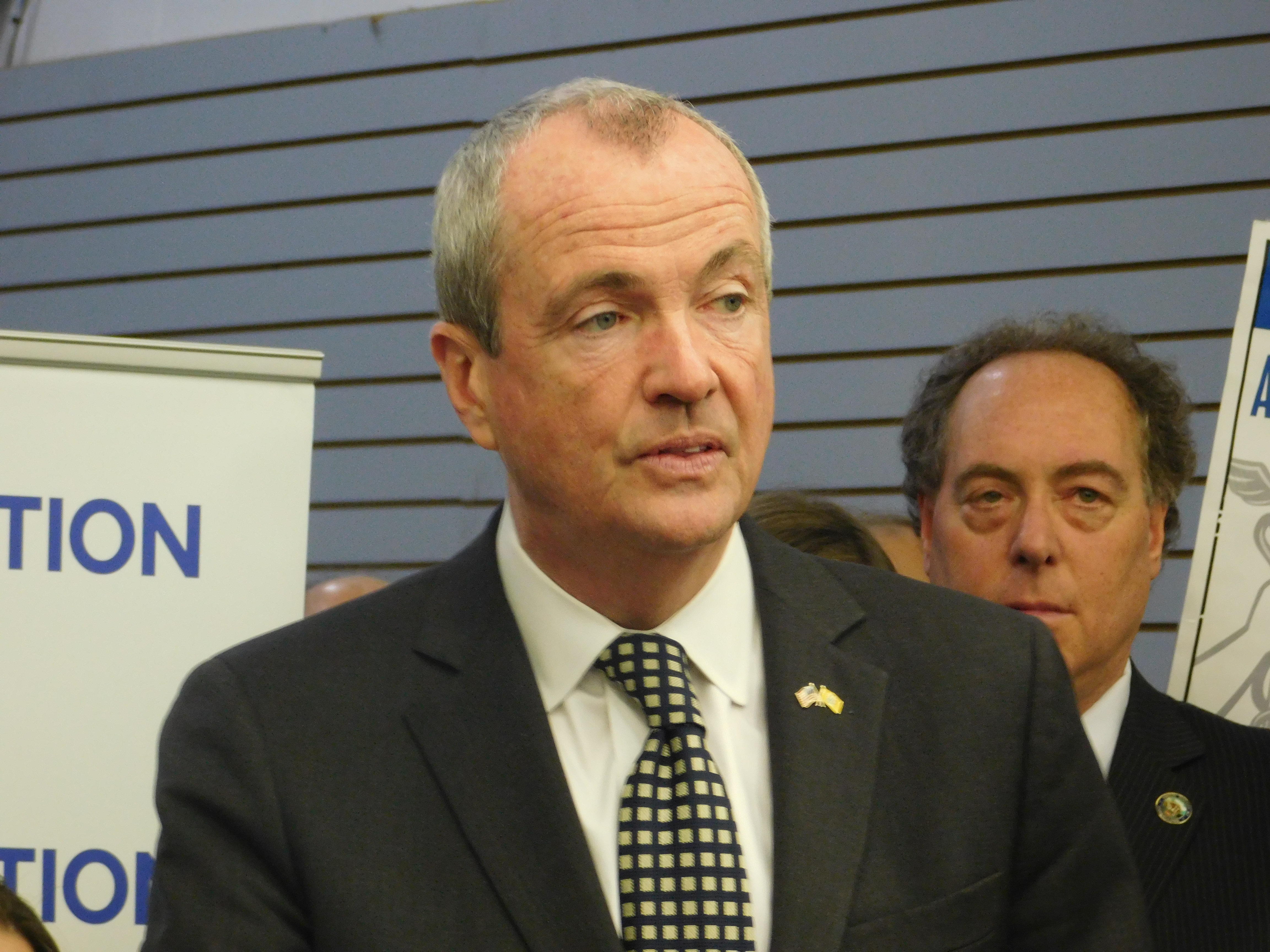 Governor-elect Phil Murphy said Wednesday that "everything is on the table" to preserve health insurance for New Jerseyans, a response to a Republican effort to remove the so-called the individual mandate in the Affordable Care Act.
A U.S. Senate tax overhaul bill would repeal the requirement that most Americans have health insurance or pay a penalty. The individual mandate is the linchpin of the ACA — otherwise known as Obamacare — and 13 million people nationwide would lose health care coverage by 2027 if the mandate is eliminated, according to the Congressional Budget Office.
Murphy mostly focused Wednesday on urging New Jerseyans to enroll for the ACA before the Dec. 15 deadline. The timeframe for enrollment was shortened by President Trump's administration this year.
Murphy said he would look at a June decision by New York Gov. Andrew Cuomo to encourage insurers to keep selling health plans in the state's ACA exchange by tying those plans to other government contracts. But Murphy stopped short of pledging to enact a similar plan for New Jersey.
"There are certain things we want to be associated with. And one of them at the top of the list is to be associated with the quest for universal health care," Murphy said. "Health care is a right and not a privilege."
Murphy also did not pledge to dedicate a portion of his first budget to funding a statewide advertising campaign that could help educate residents about health care options. But he said his administration aims to provide information about health care options at government agencies statewide.
"Somebody might walk into an agency in our government for a reason other than health care." Murphy said. "We want to be the administration … where you go out of the way to ask the question. Where you give people simple points of contact. Where they know they can call up and get an expert."
In addition to removing the individual mandate, the Senate tax bill would eliminate the popular State and Local Tax (SALT) deduction. High-tax states such as California, New Jersey, New York and Virginia would be particularly hard-hit by the move. Murphy called the GOP's efforts "an outright assault at us from Washington."
"It is too easy to blame one guy for this," Murphy said. "Certainly, Donald Trump is front and center but the Republican leadership in Congress is every step of the way partnered. In some cases in health care, he has climbed onto their train as opposed to them climbing onto his train."